Kyra Kane is many things – including a cam model, a clip maker and now, a podcaster.
Kane hosts SexWorkBB, a podcast about sex work that started in 2017. She took some time out to share a bit more about herself and why you need to be listening to the show.
—
YNOT Cam: Tell us about yourself Kyra – who are you?
Kyra Kane: I have always found it incredibly difficult to describe myself when asked, so bear with me…
I have been a sex worker for almost three years. When I say three years, it feels like a very small amount of time, however, I have lived and loved every fucking second. As soon as, I pressed "Go Live," I literally could not see myself being anything else but this: a cam model, clip maker and now a host of a podcast about sex work. Life will always seems to fall into place, if you let it.
How did you get started working online?
I grew up in the Bible belt — born into the Pentecostal religion, constantly being taught or molded into how girls were supposed to be. I needed to be quiet, I needed to be kempt, I needed to understand sexuality didn't even begin till you were married, etc. (I have been married, and personally I think it's the fucking worst.)
As I got older, I couldn't even run from sex — I didn't want too. The idea of turning someone on turned me on, and the feeling has never gone away.
Anyway, I couldn't keep driving 40 minutes to-and-from my job serving at Applebee's — not even making enough for gas money to get me home, let along enough for the babysitter I had to pay when I got home. Or bills, the fucking bills. So I searched ways to make money from home for the millionth time and saw "webcam model."
Full disclosure: I don't want it to seem like my sole purpose for finding and starting sex work was about money. I wanted to be able to be home with my family. I wanted to make my own hours. I wanted to monopolize on my sensuality and "good looks." I found all of this and so much more within this job and this community.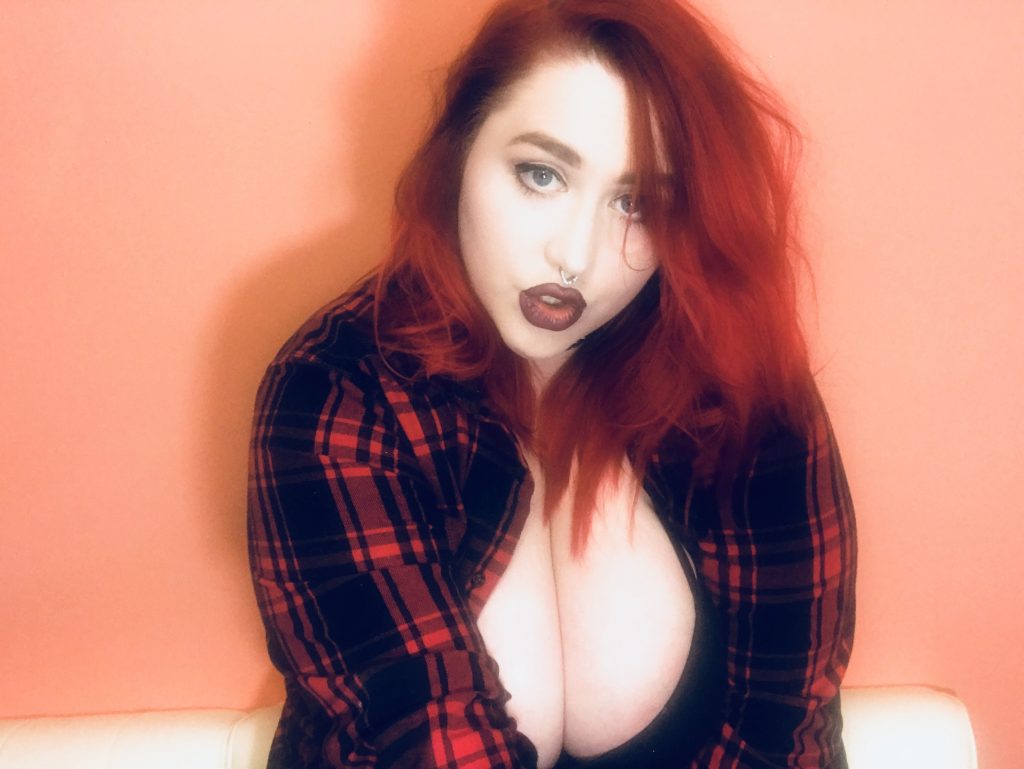 What was it like for you when you first got started?
When you first decide "Yeah, I am gonna be a sexy sex worker," no matter what form it is, it can be a bit of a culture shock — going from watching a model camming and hearing tips pour in as she dances in a chicken onesie with a panda head on, hula hooping with a dildo in her ass to sitting in my room, playing music and trying to figure it out. All this while DMs are flying at you, and you just can't stop getting offered deals for PayPal, bb. It's overwhelming as fuck.
Yes, there are blogs, and yes there are sites dedicated to tips for the industry, but implementing from text isn't always the easiest thing. It takes time to find your audience and clientele, and it takes time to find your brand… So right now we have a huge community of people that don't have a ton of people to relate to, but we all love our job. And we all get the same guy asking for the same custom with the same cucumber — know what I'm saying?
Plus, we all continue to want to know more, do more, be able to relate more…
So this sounds like it may be the impetus behind SexWorkBB?
The SexWorkBB podcast was started on the foundation of all of this around early 2017. Having a voice you can relate to that is going through what you are, a voice that can make you see something in a new way and make you understand that all forms of sex work are not the same – but we are. We can always take advice from someone. Everyone you talk to knows something you don't, so why not interrogate them until they tell you all their secrets?
This podcast started in the hopes to be a resource to new and seasoned sex workers or lovers of sex workers — or people that know fucking jack shit about who we are and what we do.
Where can we hear it?!
I have several episodes of SexWorkBB archived right now which will be released slowly back to the public. However, on my own, which is a fucking whirlwind of a story (Editor's Note: …a story that we will get into in Part 2 of this interview), I feel like I have really figured it the fuck out. I have so many people and episodes I hold so dear to me.
"Thriving in Sex Work, with Lola Davina" is undeniably one of my favorite episodes. Having been able to not only meet Lola, but also to be able to talk with her and get to know her and find a true friend in her, is so incredibly priceless to me.
Another episode I love is "My AVN Overview and Opinions," not necessarily because it is the most informative though. It was my first full-length episode on my own. I am damn proud of that.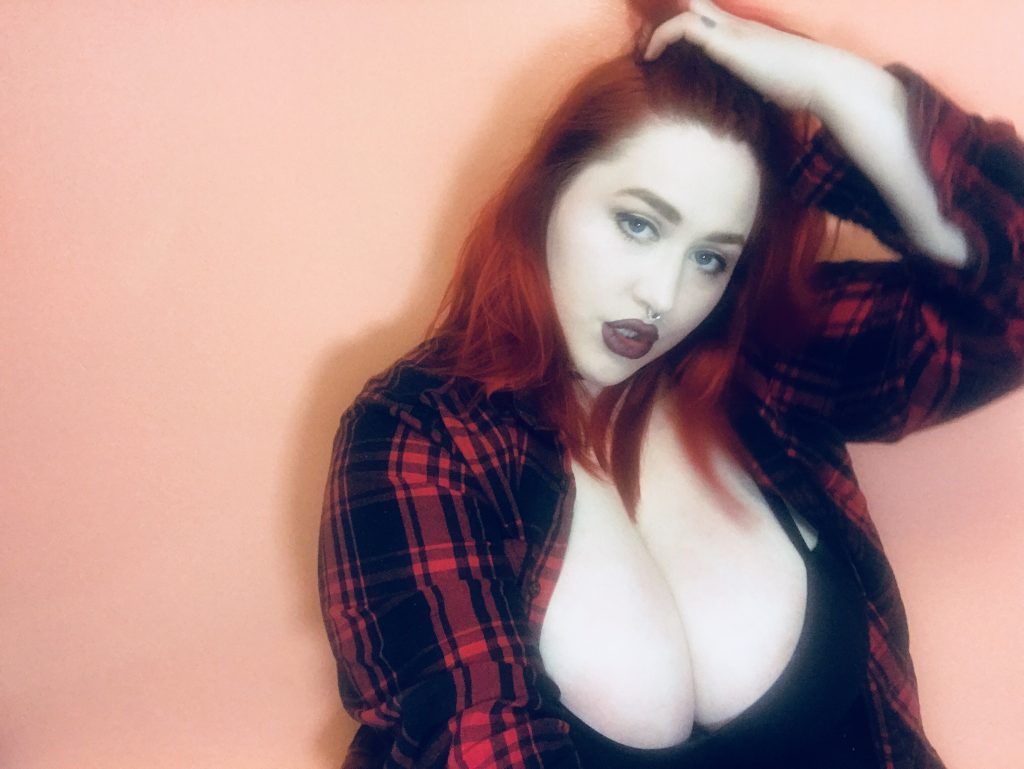 What types of responses to the podcast have you gotten so far?
When the podcast first started, emails would come in saying things like "Thank You" and "I love listening." It feels good — it feels like what you do is worth it. But until the [Adult Entertainment Expo], it was all text, so you cant always read it exactly how it's being given.
But going to Las Vegas and meeting people, saying "Hi, I am Kyra," and their reaction is "YEAH, from SexWorkBB, right?" or "Oh my God, like Kyra Kane?" — I am like… What? Who the fuck am I that people know me?! But then people go on to let me know how funny the podcast is or things they liked or goofy quotes. It's just a bit of an out of body experience.
It really lit a fire inside me, showing me people wanted this. I loved everyone I met, and I love that they already knew that we were friends and I truly fucking care about them. I do — I fucking care about us.
Your podcast is about sex work, both in topic and in name – but some people who work in the sex industry are touchy about the notion of sex work. (Lola Davina has even written about this.) Can you talk a little bit about this sort of denial, including how was can support community members who may not see themselves as sex workers?
I mean, let's not beat around the bush: If you even have to say, "Oh no, yeah I do this and that, but I am NOT a sex worker," I call bullshit. You is a hoe, and you should be proud as fuck about it. I think there are obvious distinctions between types of sex work, but it's not whether or not we are sex workers, it's how you use what you have. Sexy voice on a phone sex worker — I don't have that. Full service — I mean, I'm confident but would be so shy and intimidated…
Point being, it's all about how you hustle. That is what makes us different. There will always be opinions and hierarchies and people constantly want to feel like they are better then everyone else. The opinions are varied, I guess, but I think it's better to be honest with myself that I am sex worker. You don't have to like the term, but it's just what you are. I think currently, if people aren't willing to stand up and claim the name, it's because they some how think avoiding it makes them feel less "shame," but we need everyone's fucking voice right now.
Any final thoughts (for now)?     
I really do love this industry, everything about it. The confidence and hard work it takes to make this a career is incredibly commendable. I have met some of the smartest people I have ever met or will ever meet in this industry, and they are all sex workers. So, thank you and congratulations for telling everyone to fuck off because you love sex work and being able to say you ARE a sex worker.
Also, I always love getting feedback, good or bad, about the show or things you want to hear about or people or companies you want to hear from. I ramble a lot and like to think what I have to say is valid — or at least it may help one sex worker or one totally vanilla listener to understand that we aren't the lowest whores on earth. Actually, we are the fucking baddest and most resilient whores on earth.
Without you, I have no reason to do this.
Find Kyra Kane on Twitter at @JustKyraKaneand SexWorkBB at @SexWorkBB. Check out the SexWorkBB podcast at SexWorkBB.com.

Check out Part 2 of our interview with Kyra Kane next week – "Sex Work BB, Yesterday."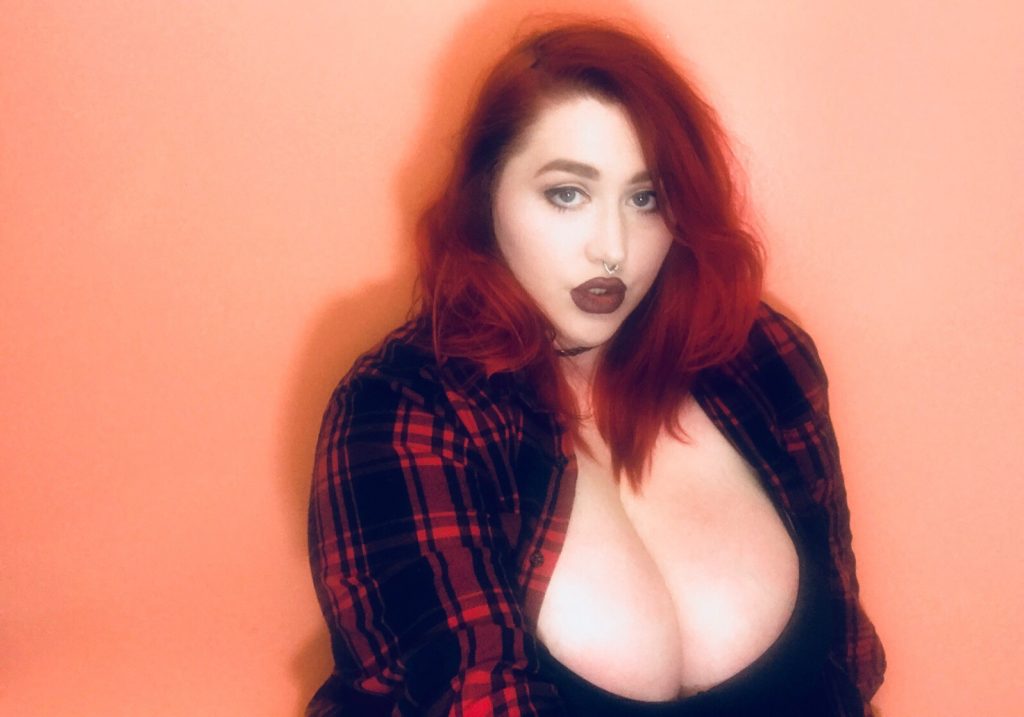 —
Erika is a sex positive people watcher (and writer). Email her at erika@ynotcam.com.
Image via Candice Courtney.