"I'm from Northern Indiana, born and raised. I wish there were camgirls near me!" Corii Siren shared.
Siren used to go by ToxicSirenBBW – and after corresponding with her, I really didn't understand the "toxic" part. Siren, who is about to turn 27 on August 6, volunteers in numerous ways and works to share many aspects of her life journey – that has been fraught with some intense challenges – with her fans and model peers.
She took some time out to share a little bit about her work on cam, as well as her efforts to support others with paths similar to her own.
YNOT Cam: When did you start camming, and what prompted you to begin your career online?
Corii Siren: I've been in the industry since May of 2011. I started on MyFreeCams by finding a Craigslist ad about camming. I researched it and found MFC, signed up and have been building my career since. I cam and make videos, and I'm a pro domme and phone sex operator, as well.
Honestly, health issues. Previously, I worked in the restaurant industry and the healthcare industry. Before I started camming, I had a great job that I LOVED at a healthcare firm, but I had to take time off to go to a detox program. My doctor had put me on so many meds, and we didn't know that anything about it was bad because, obviously, she was a doctor. But, she said the only way I could come off of them was monitored detox, so I went for five days and had to miss work.
With having to adjust to my proper medication and fibromyalgia wreaking havoc on my body, I just wanted to work from home again. I had before, and I loved it. I never thought I would be able to make a name for myself. I didn't even know people liked big girls, I just knew that people generally liked me in person. Now here I am, seven years later! I wouldn't change it for the world.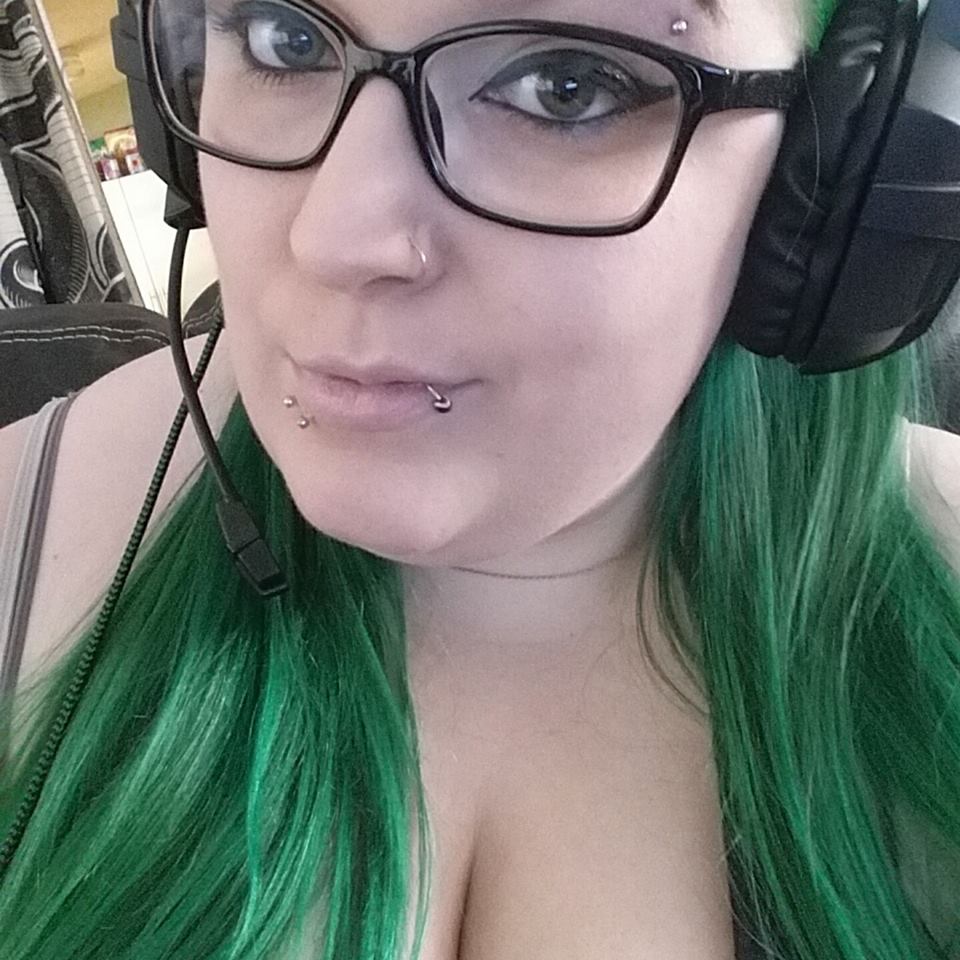 That's an intense story, but I'm so happy to hear it worked out! You must have a lot of observations and insights gathered over seven years – can you share some?
The highlight of camming is the people — members, models, everyone. I never thought I would meet such amazing people from all walks of life, different countries, etc. I have made so many friends and connections. I even met my fiancé on MFC! Who would have thought?
On the other hand, I've also met some toxic people. The industry is full of drama, much like any other job, but it's such a competitive industry too. I never knew people could be so… petty, for lack of a better word. With the rise of social media, you really see who people are. It's good and bad. That's one of the challenges.
Other challenges would be slow months, creativity and trying to balance work and life. I get into "work mode," and I don't stop. I can't pump out clips like some other models, and I SO wish I could. I look up to them so much. But I'm constantly working, and it's hard to separate personal life from work. I'm learning to schedule in self-care, and that is really helping my mental and physical state, but it's a challenge for me. I overthink a lot of things, hence not making a lot of videos, and I get overwhelmed and sometimes forget to eat because I'm just going at it and have huge FOMO.
Outside of work, what are you most passionate about?
I started a metaphysical business because I've been reading tarot and working with crystals for so long. I help my dad with his business, as well. I also love reading, singing (not that greatly lol) and video games. Sometimes you'll catch me on Twitch — I got affiliated last April with them.
I also do a Christmas For Cancer Patients every year with my wishlist. I was blown away with how much support I got from the first year of it, and this will be my third year doing it. I had leukemia as a kid, so I make a wishlist of things that the kids would like to have and I go to the local hospital that treated me until I was 21 and hand out gifts to kids that are there for check-ups, staying in-patient, the parents, the nurses, everyone. I love it so much and seeing them smile is incredible. I hope to do more with that in the coming years.
[Editor's note: Corii's volunteer efforts just made me really chocked up, so I am doing a hard and graceless redirect to something less sad. What amazing work though.]
Can you tell us about your metaphysical interests?
Sure! I've always been into the paranormal, the occult, witches, you name it. I can remember practicing telekinesis when I was a kid, even though that never happened! I got my first tarot deck when I was 17 or 18 and also a pendulum. I knew that I had gifts that I couldn't explain. My mother has them, too. I'm mostly clairvoyant and clairaudient. I've even worked for a psychic hotline reading cards!
I started getting more in tune with everything and reading for friends, etc. Now, I offer readings to anyone and have created a business, CSirenMagick. I do candle magick spell work, which is basically setting an intent and manifesting it. I work with people on that, and I sell spell kits or do it for them. I have rituals on the New Moon and Full Moon, as those are the best times for manifestation and clearing things out. I also work with crystals, sell them and now I'm making jewelry! I never thought I would have the patience for that, but I have been yearning to find myself again and get creative, and it really brought out a different side of me. I make custom jewelry too, so hit me up!
I offer readings to anyone and even have witchy nights on cam. Members can purchase readings through my sites and I've done readings for a lot of models, as well — especially when they have a rank month coming up. It makes me happy knowing that I'm helping people. I can't see the future, but I can tell you where you're at and what challenges you're going to face. Sometimes I can connect to the other side if someone has a message for you. I cried the first time that happened with a client.
Can you tell us about EffCancerGetFit — your journey, your process and overall wellness?
EffCancerGetFit was a Tumblr blog that I did RELIGIOUSLY several years back. I was wanting to lose weight, and I did. I still want to, but it's hard once the weight has been put on. My immune system and metabolism got throttled from chemo when I had cancer, so it's a struggle, but that journey was so important to me and I hope to pick up where I left off soon. I chose that name because fuck cancer. It's so hard to lose weight after having cancer, especially since the weight wasn't put on by eating too much and being a lazy ho, which most people think. I gained a lot of weight from medications I am and was on, and I've struggled with it my whole life.
Sometimes I think it hurts my online presence because I am a BBW and when I mention losing weight, people freak out. I don't want to be thin. I want to stay a thick chick, just a 50 pounds lighter thick chick. I think the blog did help a lot of people when I was doing it because they knew they weren't alone. Maybe they had cancer too, or they have fibromyalgia and know how hard it is to change things up or exercise when you're in constant pain. There was a real support system with that blog, and I hope that I can bring it back to life and share it with everyone.
just finished a pay-per-minute #skype #show on @SkyPrivate https://t.co/d7SOqQRoLZ #cam #model pic.twitter.com/CeObwcexlF

— Corii Siren ? $4 OnlyFans!! (@CoriiSiren) July 20, 2018
If you could change one thing about today's world, what would it be and why?
The drama. Sorry Trump supporters, but I can't get down. Our world has become this toxic environment and for what? It isn't a "normal day" if you don't hear about a mass shooting or someone trying to blow something up, and that's not okay. I won't get into my views on things, but I wish our country wasn't in shambles. I wish we weren't glued to our phones and social media as much as we are now, myself included. Sometimes I take a day and just do the things I did ten years ago, fifteen years ago, even. Things were simpler then. People who needed help got help, things weren't as abused as they are today, etc.
I want the stigma on sex workers to change too. We're people, we make a living and pay taxes just like everyone else. We deserve to have rights and protection, not to be censored on the internet and have more shit happen that doesn't need to. Sex work is the oldest work, and things would be so much easier if it was accepted. I will never understand why something that doesn't directly affect someone, such as their best friend's sister's cousin consuming porn, bothers them so much. Hopefully that will change soon.
Find Corii Siren on Twitter at @CoriiSirenMFC and also at CoriiOnSkype.com.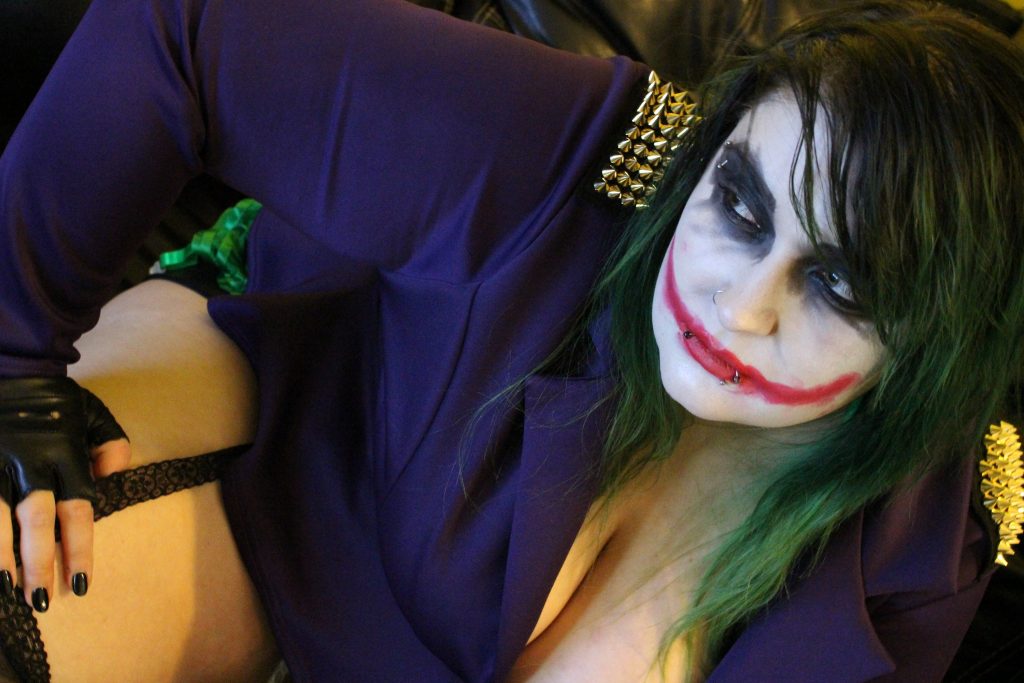 —
Erika is a sex positive people watcher (and writer). Email her at erika@ynotcam.com.