I recently sat down with adult film star and indie porn producer Jiz Lee to discuss content piracy online. Producing adult content takes serious effort and can be an important revenue source, but when people steal our clips and videos, we might ask ourselves whether it's even worth it…
Last week, Lee described some issues related to the emotional toll piracy can have on producers and performers — however, we don't have to take online piracy lying down. Today, we are back with Part Two to discuss practical strategies for fighting illegal file sharing.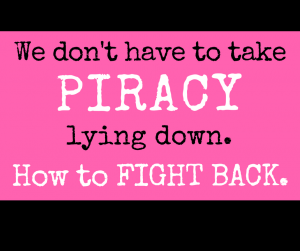 YNOT Cam: What's your best advice for protecting online content?
Jiz Lee: Free porn is easy. It comes up first in searches, and there's no need to log in or pay. People are creatures of convenience — what's easy is what they'll watch. Here's what you need to do in response:
1. Make it as simple as possible to both find and pay for your porn.
There are popular adult websites and distributors, and then there's you. Your personality and brand are your best ambassadors. You are the go-to source for fans who follow you. Make it easy for them to find and purchase your work through your links on your website or social media accounts. (Bonus: Use affiliate links to make the highest profit possible!)
2. Make it as hard as possible to steal your movies, clips and custom content.
The easiest way to rip content is through downloads and DVDs. Many porn producers now avoid these methods of distribution to deter piracy. However some streaming-only sites don't protect video source code, making it possible to hack. There's no 100 percent foolproof way to protect content. After all, someone can record off a screen — but it doesn't mean it's not worth it to add layers of protection.
Additional protections include digital fingerprinting. VOD sites like AdultEmpire.com work with Takedown Piracy to fingerprint the movies hosted on their site. You can also make your content identifiable by adding watermarks. [See a lawyer about registering trademarks and other brand-related legal processes.]
3. Educate your fans to be ethical porn consumers – help them understand how piracy hurts the industry and why it matters to #PayForYourPorn.
Many fans grew up with free porn and don't know the history of how tube sites first got their popularity. Their business model is to steal professional porn videos thus saturating the online industry with "free porn," then buying out top companies to gain a virtual monopoly. We know sex work is devalued and are familiar with the entitlement of those who believe they shouldn't have to pay. So, when full porn scenes are plentiful on free sites, it cements the idea that porn should be free.
Fans forget they pay for other media like Netflix or Hulu and assume that tube sites provide royalties. While such revenue might be true for a handful of sites, it's rarely lucrative for performers and is hardly standard industry practice. Bottom line, paying customers are the lifeblood of our industry. For any free video online, there's a paid version of it. Let your viewers know where to find the version that best supports you.
If fans cannot afford it, they can still be ethical consumers. Make your work accessible by offering gift or volunteer trade, and sliding scale or trial memberships. #PayForYourPorn can work for everyone.
Lee didn't *just* start talking about this stuff. They've been at it for years now.
Thinking about Privacy vs Piracy, and how stealing/selling/posting leaked photos is not only non-consensual but also copyright violation.

— Jiz Lee (@jizlee) September 2, 2014
What's your advice if someone steals your content?
Online content is protected by the Digital Millennium Copyright Act (DMCA), which means that you have the rights to your property. Yes, porn can be copyrighted! If you find your content posted without permission, you can report it yourself or with the assistance of an attorney by using a DMCA takedown letter — find templates here.
The contact information of a tube site's owner should be available in the footer of the site. If not, use a registration search such as whois.net, which will provide you with an email and phone number to report abuse. Tube sites receive so many DMCAs that they often have a form on their website. Note: reporting means your name and contact info may be sent to the user who posted the content, and sometimes your info might be posted on the page where the video appeared (i.e. "This video was removed at the request of YOUR NAME.").
Hiring an attorney or company like Takedown Piracy to report the content on your behalf can keep your information private.
How do you know if your work is pirated? Besides digital fingerprinting the files, you can search sites and create Google Alerts for your performer or studio name, although remember that pirated videos are often stripped of identifying information so they won't be as easy to find and remove.
As sex workers and independent small business owners, we have to manage our energy. How much time and effort would you counsel people to spend on combating piracy of their content?
If you can afford it, the best deal is to pay a company to do this service for you.
If you can't afford it, devote 30 to 60 minutes each month, depending on how frequently your work is pirated. Stolen content often uses racist and sexist slurs and can misgender or otherwise disrespect performers. If encountering this is emotionally upsetting, you can pay or barter with a friend to do it so you don't have to see it yourself. Or set a timer, and reward yourself afterwards with a more rewarding task or a brisk walk to let off some steam.
I find it best not to hop on social media or respond to emails after DMCA takedowns, as I tend to become short of temper. Instead, I'll organize my desktop or perform a storage backup — general housekeeping with music that makes me feel good — is an effective way to redirect my focus and energy. I also keep a "cheer up" folder with positive messages from appreciative fans.
Remember, your work is worth it.
Could you please offer some anti-piracy resources to help us keep up with current Internet laws and technologies?
TakedownPiracy.com for digital fingerprinting and DMCA
Free Speech Coalition (FSC) for resources, news and adult friendly professionals
Adult Performer Advocacy Committee (APAC) for talent networks and resources
Also, get an adult-friendly attorney on retainer. You may need them one day!
Read Part One of YNOT Cam's ANTI piracy interview with Jiz Lee here.
—
Lola Davina is a longtime veteran of the sex industry and author of Thriving in Sex Work: Heartfelt Advice for Staying Sane in the Sex Industry, a self-help book for sex workers now available at Amazon, Barnes & Noble, iTunes and wherever else ebooks are sold. Contact her at Lola.Davina@ynotcam.com and visit her on Twitter at @Lola_Davina, on Facebook and on Tumblr.
Image of Lola Davina courtesy Pat Mazzera.