No matter who you ask, working — as in career/occupational labor in a workplace setting — with your significant other is thought to be a challenge. From too much time together to not enough time apart, being around your significant other day after day, in both work places and home spaces, can get tedious, repetitive, tedious, stressful, repetitive and possibly annoying.
Now try working together on cam.
Yikes… But people do it! Some even do it well.
We recently had the opportunity to correspond with Miss Olivia Black, who apparently was once on "Pawn Stars" (!!), and Ms. Caracas – who is a chef from Venezuela. They are married, and they work together.
"We cam mostly on MyFreeCams, but you can find us on Chaturbate, CamSoda, CamSoda Voyeur Cams (24/7) and our website mybarenakedmob.com," they told YNOT Cam.
How the heck do they make this work? MsC and Olivia shared some of their tips on how to keep life spicy on cam – when your wife is also your co-worker.
⚡️ "ManyVids" by @missoliviablackhttps://t.co/WUY7XMLjI1

— ι'ℓℓ яυιи уσυ (@missoliviablack) February 20, 2018
YNOT Cam: What prompted you to begin your careers online?
Olivia: I always wanted to be a burlesque dancer. When I turned eighteen, I started working as a cocktail waitress at a strip club – and it only took two days before I was dancing! My love for dance gave me the drive to start dancing as a career.
Later on, I discovered camming. I absolutely loved it when I started doing it. Of course, I had my struggles like everyone else starting out but I got past the humps and succeeded at it. Now that I get to cam with Bare Naked Chef, I love it even more.
MsC: I have been a chef of almost a decade now. Two years ago, I came home from work and realized how miserable I was. Being in a kitchen for 14 hours and up five to six days a week, no social life, no time for myself, no ability to do the things I wanted to do.
Miss Olivia Black saw how unhappy I was working in a restaurant that she suggested that I cam with her see if I like it. I have always been an extremely free, open, sexual person and the adult industry always has been appealing to me, so without hesitation I agreed. I loved it. I was able to get all the things I had been looking for all these years. So I quit my job and started doing it full time.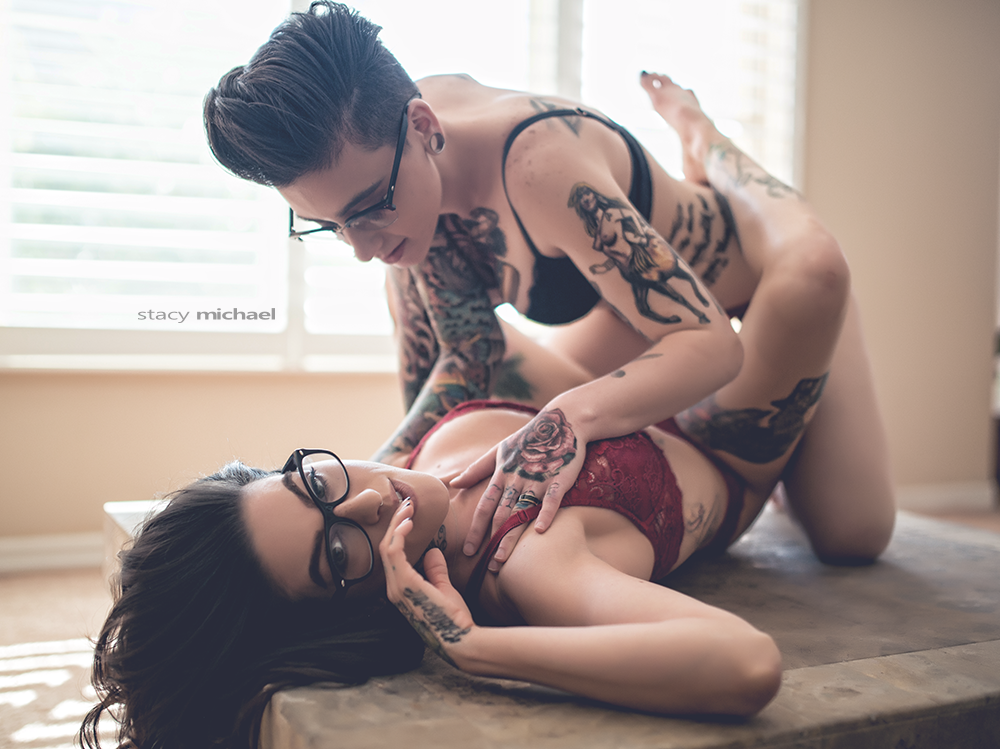 As a married couple, how do you balance having work lives and personal lives so intertwined?
Olivia: It's a challenge that's for sure. Communication is the most important thing: always make sure we are comfortable with whatever we are doing, knowing the difference between work and personal time, etc. The water gets murky, so it's important to always be on the same page.
Keeping organized is another essential. Without that, things start to go awry. Always set personal time aside, away from social media as much as possible. Setting time aside helps keep clarity in both the business and personal relationships.
MsC: It's definitely not easy to find a balance, but it is achievable with patience, understanding, hard work and — most important — organization. Our chemistry is just as together and radiant offline as it is online. Miss Olivia Black and I have had a well-balanced relationship since the beginning. We are very understanding of each other's needs and wants.
Once we started doing this full time, we sat down talked about all of our concerns, pros and cons, setting up schedules, keeping business and personal separate enough to where one didn't overpower the other one, etc. Communication is key. We always speak up, always voice opinions and any concerns we might have. We always have a game plan.
Keeping our lives organized is exhausting sometimes, but we support each other through it all and just push past the tough moments.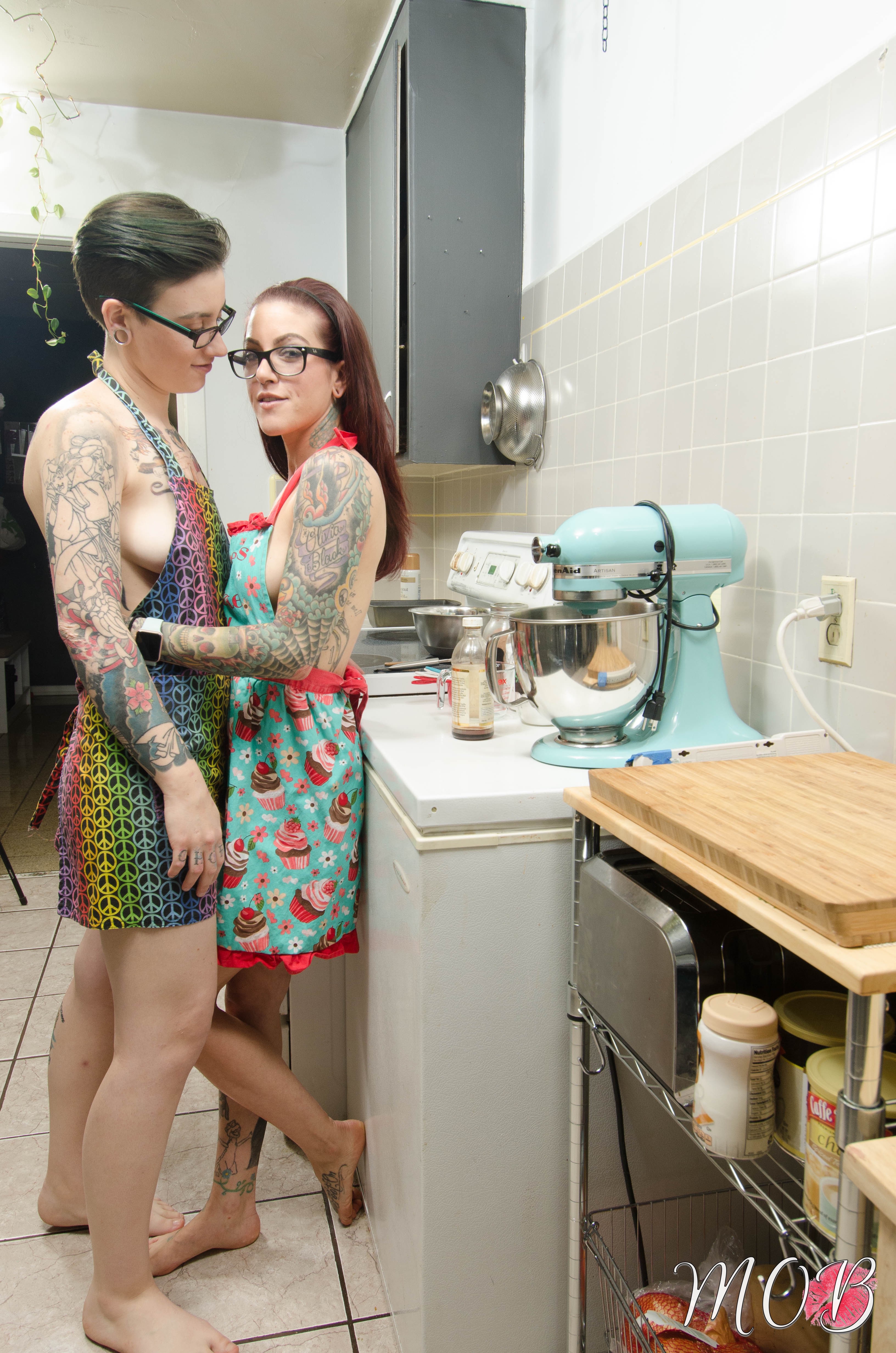 What is one key piece of advice you would give other couples who also share work lives on cam?
Olivia: Always keep things fun and sexy and new so it never feels like work — so it always feels like its just another night at home with your significant other!
MsC: Always be patient and understanding. Understand that camming is both strenuous on the body and on the mind. Work together as a team. Help each other in any way you can so you can grow together and grow as individuals.

What are some general observations you have about camming as a job?
Olivia & MsC: One of the things we love most about camming is the personalities you get to meet online — those people that just keep the conversation going, who are fun and vibrant and just honestly make the whole cam show worth it. Camming is a challenge. Staying in the same spot for long hours is definitely hard on the body, and keeping things fun and exciting can get difficult towards the end of a show, so it's great to have people on the other side helping to keep the flow of things.
Keeping hydrated and having snacks is key to keep your energy up and going. Like we stated before, staying in one spot for long periods of time is exhausting so try to keep your body happy!
Camming gives you the ability to explore yourself, your kinks and your fetishes. You'll discover things that you didn't know were there, and we love that. We love the freedom you have camming. It keeps life spicy and exciting.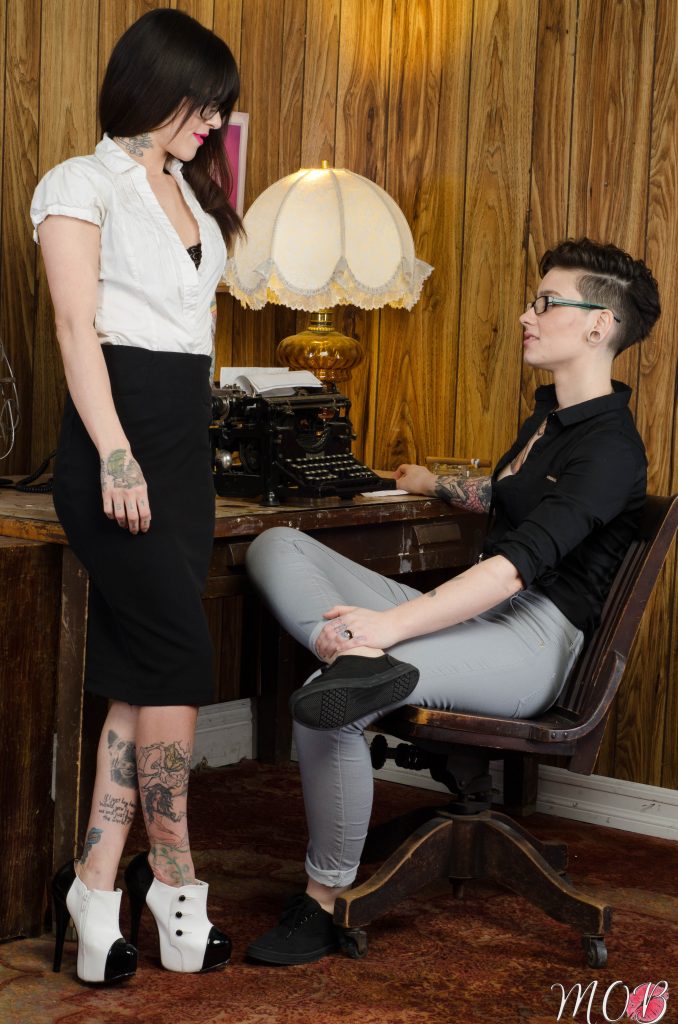 Outside of camming, what are you both most passionate about?
Olivia: Adventure is definitely what we are most passionate about. We love exploring new things and places with our crazy family!
MsC: Our family is definitely at the top of that list. Six crazy fur babes that we come home to every day, it's a full house! I love art in any way, shape or form. Being a musician and Olivia a dancer, we've learned to appreciate it at its maximum capacity and learned to love all the little things that the world has to offer.
We are also passionate about pizza and burritos.
If you could change one thing about today's world, what would it be and why?
Olivia: I would change the lack of loyalty that I see in people nowadays. Honesty is hard to come by, both in personal and professional relationships. I think we all need to work on how much we trust one another and help build each other up without expecting something in return. Work together in bettering the world as a whole.
MsC: I would change the amount of discrimination and hate that is going around nowadays. Being a gay Hispanic female, I've experienced some hateful things. I never understand why or how people can be so awful sometimes.
Ignorance, to me, is not bliss. Educating others on learning from things they don't understand is by far better than just immediately hating something just because it's not your normal. We all are different, but that does not mean we should not work together on being able to coexist peacefully.
Find Miss Olivia Black in Twitter at @missoliviablack and Ms. Caracas at @_barenakedchef. You can also visit visitbarenakedmob.com.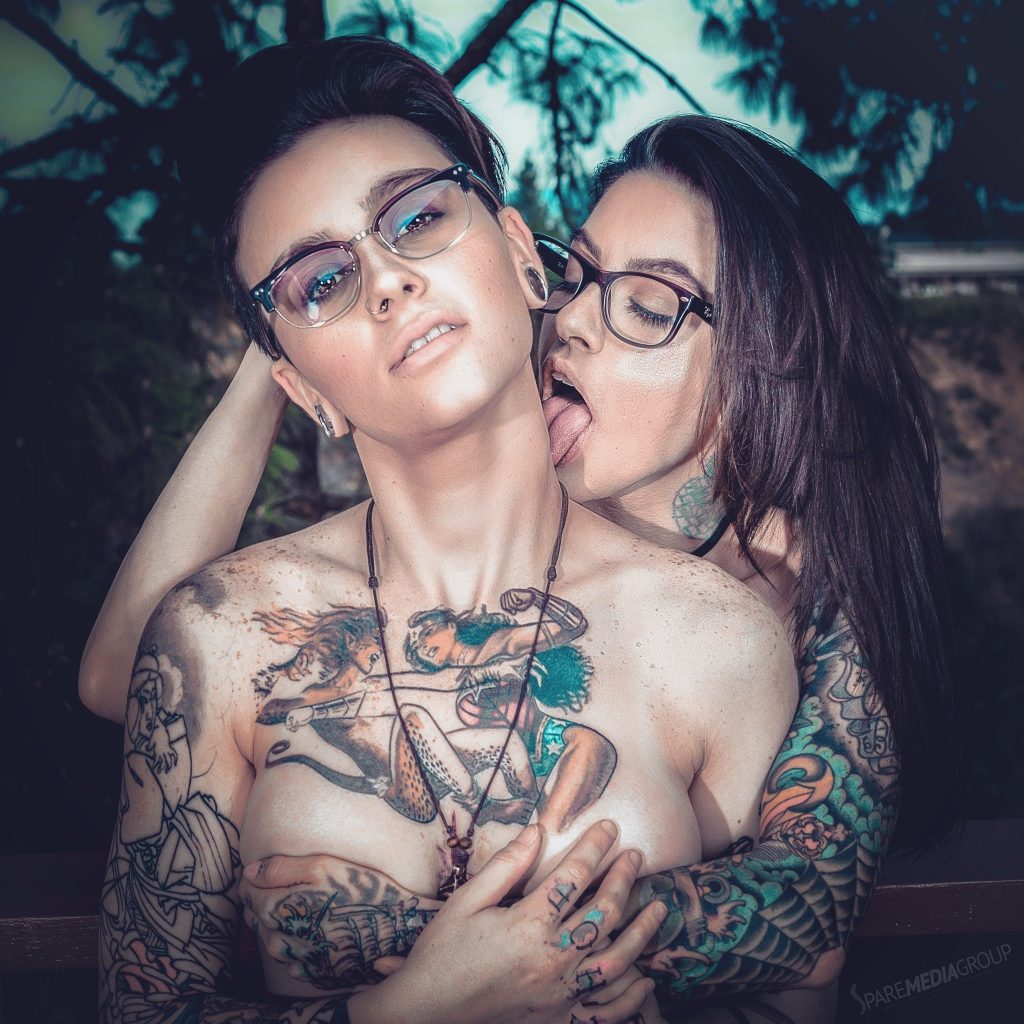 —
Erika is a sex positive people watcher (and writer). Email her at erika@ynotcam.com.