The folks at YNOT Events — that's part of us! — recently announced the official nominees for the first ever YNOT Cam Awards, happening on October 24th at the Avalon Hollywood in Hollywood, CA.
Alongside Cam Model of the Year categories for women and men, fun award categories include Best Cam Couple, Social Media Star, Best Friend and Cosplay Cam Star (and many others).
A full list of the nominees can be found on YNOT.com or on the voting page at Awards.YNOTCam.com.
With 19 categories and only five nominees per category, a total of only 95 performers are now in the running — a very fancy honor indeed! Models, fans, industry peers, family and friends can now vote for their favs once per day.
Some mechanical business and instructions: To reach the voting page and cast a vote, a YNOT ID account is required. Voters who already have their YNOT ID account set up should log in at Awards.YNOTCam.com to go directly to the voting page. Those without a YNOT ID can first create one at www.YNOTID.com. (It's all super simple and takes approximately 30 seconds.)
Something else that's fun: In case you missed it, Shawna Leneé is the host of the show! I can't even think of a more awesome, funny and sassy host choice. She's gonna be so great.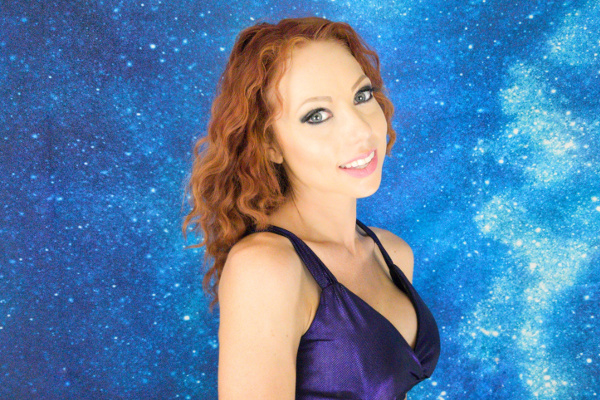 A few words about the show's mission:
"The YNOT Cam Awards are all about celebrating the rise of interactive adult entertainment and the beautiful and talented women and men who perform in this sector of the adult industry," said Connor Young, CEO of YNOT.
Young added that "Traditionally the media spotlight has been on adult video stars, but YNOT believes webcam performers and clips artists deserve their own big night to celebrate the work they do which is fundamentally different than the work done in adult video productions."
It's very interesting — and frankly, awesome — to see the unique nature of the labor involved in cam and clips acknowledged. This doesn't mean cam and clips work is better or worse than other forms of sex work, but thinking about all the occupations as unique pieces of the same wider puzzle is refreshing.
There is also a bit of #metoo feeding the show's mission.
According to Young, interactive adult services give performers a previously unprecedented level of control over their professional lives. As the wider world continues to evolve its views on the treatment of women, as well as vulnerable men, the adult industry also need to step up and be a part of the solution.
Regarding recent high-profile attention given to long-standing gender inequalities and abuse, Young said "Many men who always thought of themselves as advocates for women have paused to take a fresh look at their own behavior and to commit to changes. Men too have told their own stories of abuse. The adult industry has obviously not been immune to these upsetting stories."
"We see the [adult] industry evolving towards positive changes, most overtly in the webcam and interactive space where the power dynamic has shifted and respect between performer and fan has amplified. Performers have more control than ever before, and that's a good thing for everyone. It should be embraced and celebrated," he added.
Pretty dang cool.
Finally, a few more words from organizations that are supporting our mission:
The vision of the YNOT Cam Awards was embraced early on by top platinum sponsors ImLive, Studio20, Chaturbate and Flirt4Free. Gold sponsors iWantEmpire, FreeWebcams and Terpon also signed on early to support the event.
According to Studio20's Mugur Cosmin Frunzetti, this event is a chance for models, as well as studios and cam networks, to grow relationships with customers. It's also a time for the cam networks and studios to recognize their performers in a night of appreciation for their work.
Flirt4Free's Jamie Rodriguez seconds the model-centric nature of the event.
"We're thrilled to have some of our talented models nominated for different categories in this first show," she said. "We know how hard our models work all year long and look forward to seeing them shine."
Argh, so excited! Congrats to all the nominees and can't wait to see everyone in Hollywood this October #cammunity
—
Erika Chan is a sex positive people watcher (and writer). Email her at erika@ynotcam.com.