New York-born Jessica Sage is currently 25 years young.
"Growing up, I actually used to tell my mom all the time that I was going to be a stripper when I got older," Sage shared. "I was adamant that that's what I was going to do with my life. She always laughed it off, but here I am!"
Though not technically a dancer-type of sex worker, Sage has been cultivating her career on cam for about one year now. "[My mom] was definitely not surprised when I told her what I've been doing," she added.
We recently had the opportunity to learn a bit more about Sage and what makes her tick online.
YNOT Cam: What prompted you to begin your career online?
Jessica Sage: Before camming I was, and still am, a stay at home mom. I was previously a nanny for many years and most of my schooling and education was about child development and teaching. I really changed my mind on career choices a lot though because nothing seemed to work out or fit for me.
Then money got pretty tight, and I really needed some extra income. I needed a job I could do from home and could make my own hours since I have two small kids, as well as some health issues that make finding a vanilla job more difficult. My friend had started selling panties and was really doing great with that, so initially that's what I thought I might do.
But then my husband actually had suggested camming to me, so I guess I owe all my success to him because without him I wouldn't even be here! We were already posting content on Tumblr and had watched cam girls together in the past, so it wasn't a huge leap from what I was already doing — except I wasn't showing my body for free anymore.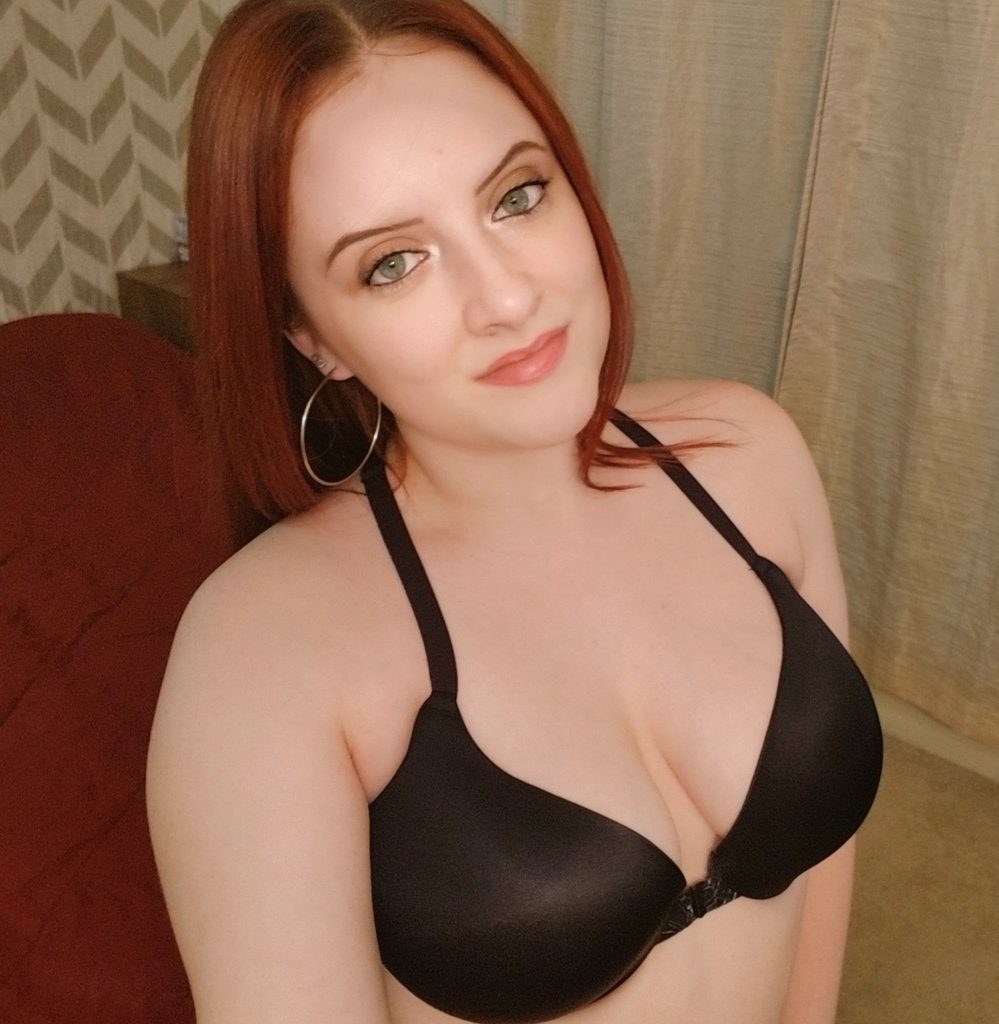 What are some of the best things about camming and clips making? What are some challenges?
Camming and clips making can be so much fun, each for different reasons.
Camming is such a great way to express yourself, be who you want to be and show off not just your body, but your personality. It's fun to get creative with your shows but can sometimes be challenging trying to always come up with new ideas and ways to keep people interested. It's nice to build a fan base and really take the time to get to know people, and sometimes you make great friends with people. It can get annoying, though, dealing with trolls and rude freeloaders.
Clips making is a little different and fun in different ways. It's nice to think about different scenarios you want to create, things you want to do, outfits, places, etc. I can take my time and redo something if I don't like how it came out or edit out things I don't want people to see.
A lot of my fans love my clips too because, if I'm not online, they have something to watch and also because I do a lot of content with my husband. He's not into the whole live thing, so its a side to me that they don't get to see on cam. Plus with making content there are no rude freeloaders or people harassing you. It's people who genuinely like you and enjoy your work and want to support you by purchasing your stuff.
Good morning everyone! Happy Monday! Let's have a great week together ❤️ I'll try to be on cam as much as I can this week. I've been working on a few things and have some cool surprises in store ? pic.twitter.com/VSlwnQHxH1

— Jessica Sage (@JessicaSage69) July 23, 2018
Since you mentioned health issues, how do health issues impact your work?
Well, about four years ago I found out that I had Pelvic Organ Prolapse. It's basically where the pelvic muscles are too weak and cause all your organs to drop down into the vagina. A month after I started camming, I actually had surgery to repair everything. I had a hysterectomy and a vault suspension lift (where they lift all my organs back up and sew the muscles up), and I have mesh wrapped around my urethra. I was actually the youngest person in my region to be diagnosed with this, and I became the youngest person ever at my hospital to receive a hysterectomy on a non-emergent basis.
After surgery, I had to take over two months off from camming to recover. Once I came back, everyone was so kind to me and really welcomed me back with open arms. It was such a good feeling. A few months later I needed a second surgery because I had some complications from the first one, and after that surgery I realized I really needed to change my shows. I don't really do privates anymore because I just cant go as hardcore as I used to. Squirting was also a huge part of my shows but I don't do that much anymore because for days after I am just uncomfortable. It's been subtle changes and not something I really discuss online, so I don't even think anyone really knows why I've changed my shows or noticed that they've changed.
I've lost customers through it all, but there are plenty of fish in the sea and my real fans are always there no matter what. Eventually I plan to try to be an advocate for woman and really try to help educate, especially woman in this industry, about their bodies. I hope with my story I can touch or help at least one person.
[Editor's note: Overwhelmed by this story…]
You also seem to be very vocal about body positivity in general…
After my surgery, I gained a lot of weight. I mean, I've always been a curvier girl. I've never really been skinny, but this is the heaviest I've ever been. I was so nervous coming back to camming because I was so much bigger than the last time people had seen me. But everyone really showed me so much love and really seemed to love my new body so much more than before. I'm still really self-conscious sometimes and am super hard on myself, but every time I'm on people remind me that I'm beautiful no matter what and they love my body.
Some days that makes all the difference to me. It really helps build me up to say "Yeah I do look good!" I'm finally able to really start working out and am trying to get my body into shape and lose, at least, some of the weight that I gained.
Something that no one really knows about me is that I had an eating disorder growing up. I would starve myself or throw up after I ate too much. Sometimes I would take a lot of laxatives to help flush out my system. The lowest weight I got to was close to 90lbs. Some days, it's so hard to not go back to that mentality. On days where I find myself not wanting to eat, I drink protein shakes and meal replacements because I know I'm at least getting nutrition in me.
I've come a long way though, and I know I will never go back to that because it just not healthy for me to do. I'm trying to make sure I go at it in a healthy way and not starve myself to death. And a message to anyone suffering an eating disorder — You're beautiful just the way you are, and you can get through this!
— Jessica Sage (@JessicaSage69) July 20, 2018
Outside of work, what are you most passionate about?
Outside of work, what is that? Just kidding! Sort of…
When I'm not working, I try so hard to just get out of the house and do something. We love the outdoors and really try to go out into nature at least one day a week, whether it's the park, quick walking trails or just walking around getting fresh air. Besides that, if I'm home and have nothing else to do, I really enjoy reading. I rarely ever watch TV, it's just not my thing. But reading? I love it.
It's funny because I HATED reading with every fiber in my soul growing up, but I realized that it's because I was being forced to read books I had no interest in. Now I see how many amazing books are out there that I fell in love. I really enjoy long novels that are full of very dark, twisted romance. I don't know why, but the darker the better!
If you could change one thing about today's world, what would it be and why?
If I could change one thing about today's world it would be to get rid of all the negativity, hate and passing judgment on others — not just within the sex industry, but in general. If people stopped judging others, hating people for no reason other than that they disagree with the choices they make and stopped spitting out so much negativity — especially on social media — then I think the world we live in would be such a happier place.
Find Jessica Sage on Twitter at @JessicaSage69 and on Stripchat right here.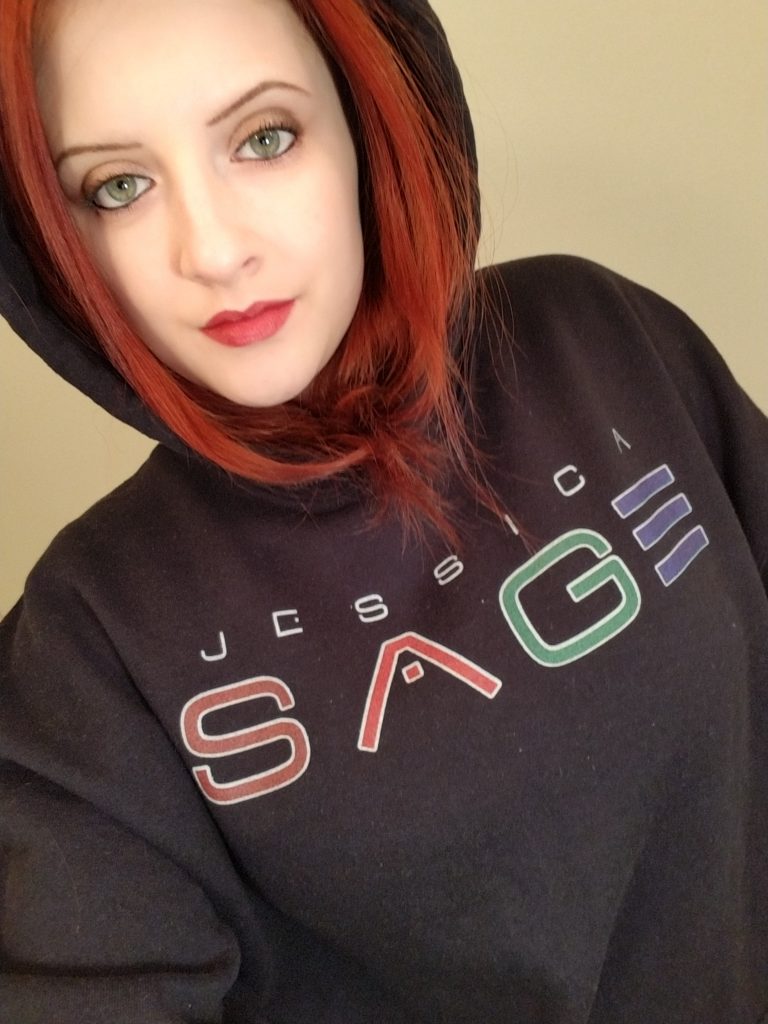 —
Erika is a sex positive people watcher (and writer). Email her at erika@ynotcam.com.