An ember is generally small and burning — a glowing coal in a dying fire. But this ember — Ember Snow — is just getting started.
"I was born in Saudi Arabia but raised in the U.S.," Snow shared.
"I got into the porn industry a year and a half ago and I love what I do. I started camming a few months after my first porn shoot… I'm always looking for beautiful girls to shoot with," she added.
We talked to Snow a bit about her crossover to cam, why the space will always be a part of her work repertoire and much more.
YNOT Cam: You are currently nominated for the YNOT Cam Awards' Cam Crossover Star award (congrats!) – what prompted you to crossover from porn?
Ember Snow: I signed with a porn agent who assured me I would get me enough shoots to quit my two day jobs. Soon after I quit those jobs, the shoots stopped and I didn't get a single booking for almost six weeks. I turned to camming to see how good it was and immediately recognized its potential.
Camming is more consistent than porn and the earning potential is higher, but my audience would probably be half what it is without porn.  I ended up getting away from that agent and moving on to another, better agency, but camming will always be an essential part of my career.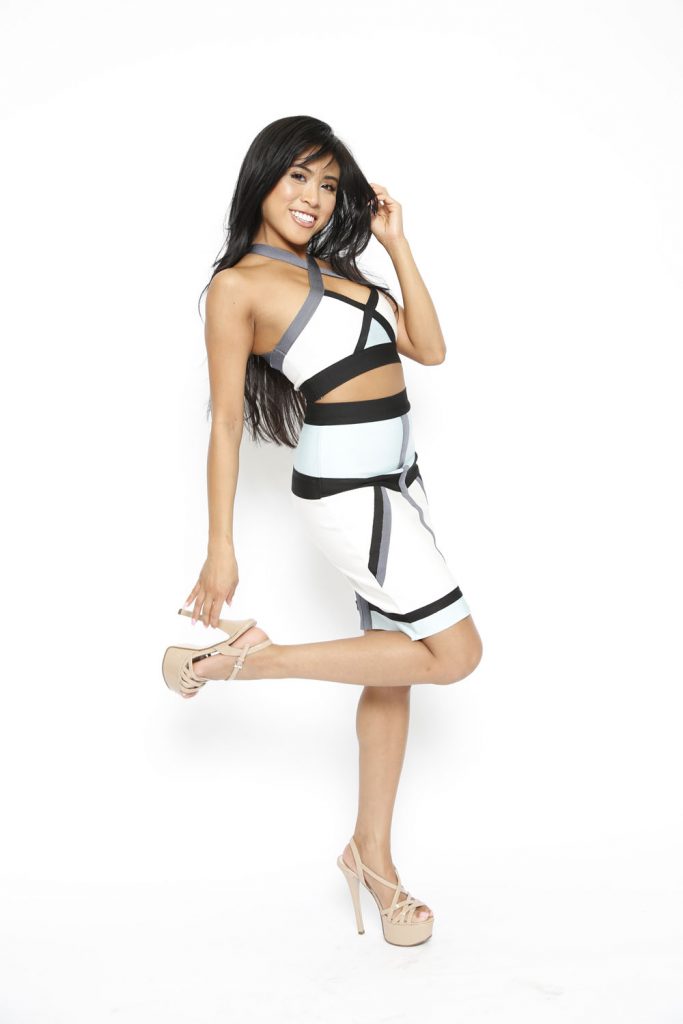 What are some highlights and challenges you have experienced camming? What about making the crossover? 
Camming is like a virtual strip club. The only thing missing is the physical contact. The audience is huge compared to a strip club, however — and the money is better.
My biggest issues with camming are the usual complaints: guys being rude or cheap, sites taking huge commissions and, with some sites, too many freeloaders.  While strip clubs have the same problems, they seem to be magnified when you are camming.
One of the best things about camming is the ability to get creative. Whether it is running a contest or role playing with a customer, it beats just doing the same thing over and over again.
A lot of people conflate webcam and porn work, making it out like they are the same thing, when in reality they are very different types of work. What are your thoughts on this?  
I don't care what anyone else says, in porn, you are actually acting and playing a role.  I can't think of any scene I have done for a company where the real me was on screen having sex.  In one way or another, whether it was as "Ember Snow" or another character, I was performing.  Also, you are acting WITH another person.
Camming, sure there is another person watching you, but that's all they are doing.  There is less acting in camming — and if you are acting, the guys can tell.  Camming can be a lot more "real," not to mention all the times I've had guys take me to private and just want to talk to me. That NEVER happens on a porn shoot.
But on the topic of confusing camming and porn, there really isn't a lot of difference between masturbating on camera and having sex with another performer – and that's the key word: "performer." You're still naked.  You're still getting sexual pleasure.  A camera is on and someone out there is watching you and getting pleasure from it as well.  Camming is just more personalized.
Ember Snow and Brenna Sparks by EmberSnow https://t.co/kVdWXX2yWJ Find it on #ManyVids! pic.twitter.com/OeVd9Mk1Ng

— Ember Snow (@embersnowxxx) September 5, 2018
Outside of camming, what are you most passionate about?  
I started out as a mainstream actress and quickly realized that the opportunities for Asian actresses — let alone a Filipina — were limited.  So, I decided I wanted to be a producer.  With no education and experience however, it's really hard to raise the money from potential investors.  In fact, I had a few meetings that ended with the investor saying that if I slept with them, they'd give me the money for my film. So instead, I decided to do porn. I figured if I was going to have to have sex for the money to film my projects, then I was going to pick and choose who I wanted to have sex with.
Next year, I have a feature film and a documentary in the works, plus I am also starting to produce my own line of porn series as well.
If you could change one thing about today's world, what would it be and why?  
I don't feel like people listen, or even want to listen to each other anymore.  We're so wrapped up in our own lives and have our own views that we don't want to hear what others have to say.  So much hate in this world and so much judgment.
I know its very idealistic of me to say I would want the world to learn to love again, but wouldn't this world be better if we stopped hating each other and started at least caring about other people?
Find Ember Snow on Twitter at @embersnowxxx and on Insta at @officialembersnow. Her official website is EmberSnow.com.
—
Erika is a sex positive people watcher (and writer). Email her at erika@ynotcam.com.