Harley – Harley Baby – has been on cam for a little over a year. "Prior to that, I had thought about it a lot and tried to log on to a cam site once, but I was always too terrified to take it seriously," she shared. "The past year I've been dedicated to camming and beginning to start creating content."
There's a lot of fun stuff to know about Harley, who turned 26 earlier this month – happy birthday, baby! She's been a vegetarian since she was four years old and has completed a year of law school in London. "I eventually want to finish that degree," she said.
Harley is also a proud Texan. "I was an Army brat growing up, but I was born and mostly raised in Texas. I ended up moving to Colorado with my best friend after getting out of an awful relationship and not wanting to stay in San Antonio," she shared
And last but certainly not least: "I am obsessed with all things dark and horror related. Vincent Price and Tim Burton are my idols!"
From Texas to England to Colorado, this lady is interesting. Let's learn some more!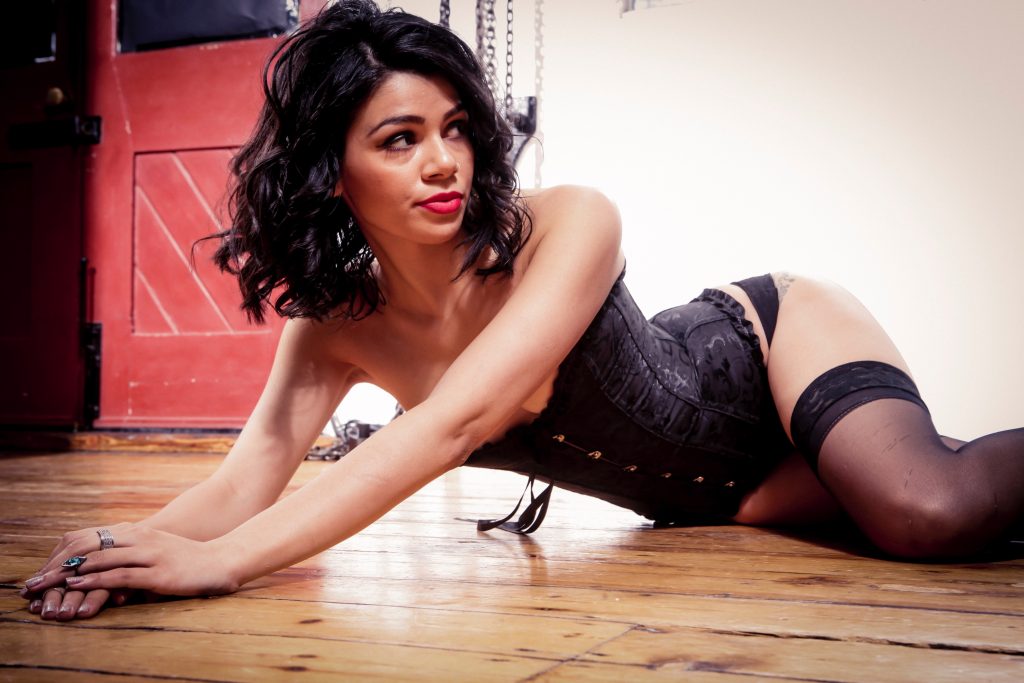 YNOT Cam: You'd been toying with a career on cam, but what prompted you to finally take the plunge?
Harley Baby: I had so many jobs before camming, and I currently still work a vanilla job. I was a legal assistant in Texas for about three years, mostly working with civil pre-litigation matters. I have also been a daycare teacher and pre-school teacher. My favorite job was working with preschoolers with Autism. I currently work a tech related job.
I began camming as a practical way to make ends meet financially. Teachers should get paid more! It is also a good way to socialize and relate to others, despite having some social anxiety. Once I began, I loved it and have slowly began dedicating more and more time to it.
What are some best things about cam work?
My highlights of camming are definitely the nights that are fun for me, where it feels like an actual community. It doesn't even have to be the nights where I make the most money, but it's the nights where I have multiple customers tipping and talking to me and participating in my show. These nights really bring me joy and make me feel like my efforts are paying off.
Another huge highlight of the cam world is the other models and how much help and support they give to each other. I've made some amazing friends since entering the industry. I find it so much easier to talk to and relate to people in the industry, and I don't feel nearly as isolated as I have in "typical" work industry.
Hornyyyy…. pic.twitter.com/LEvrhvLStP

— Harley (@HarleyXXXBaby) November 8, 2018
What about challenges?
My biggest challenge with camming is definitely staying consistent and being motivated.
Working a 9-to-5 in addition to camming can be exhausting, and it's personally so difficult for me to keep up with a schedule and hold myself accountable. Some days I'm in such a bad or tired mood I will log off after five minutes, so even just keeping myself mentally present and positive is a challenge. I also think this is why good nights on cam really help bring my mood up!
When you're not camming and otherwise working, what are you most interested in?
When I'm not working, I am most likely reading. I am obsessive about books and learning about just about anything. I feel so introverted in my everyday life, so books really are a huge escape and form of relaxation for me.
I absolutely loved being in law school because it was endless amounts of reading, which is wonderful. I also love school and hope to be financially stable enough to finish my law degree one day and maybe get a few other degrees. I really value education and plan to dedicate plenty of time and energy to that.
Any book recommendations? What should people be getting into, IYO?
Hmmm, I don't have any book recommendations for cammodels in particular… I know this is awful! Send me suggestions of cam/sex industry books to read please! …but there are some books that I would suggest everyone read.
Sex Object by Jessica Valenti was a great read, especially for most women as we can relate to so many of her stories. Americanah by Chimamanda Ngozi Adichie is another great book. Both of these books are by women authors, yay! I also always recommend anything by Dave Eggers or Kazuo Ishiguro.
If any one has any book suggestions or would like any from me, my DMs are always open on Twitter.
Feeling cute. 😊😊😊 #Toronto #vacation pic.twitter.com/wLlVHJSh49

— Harley (@HarleyXXXBaby) October 25, 2018
Can you tell us a bit about being a vegetarian?
I have pretty much been a vegetarian my whole life. My mom is Hindu, so she never ate meat. I just followed in her footsteps and have been a vegetarian since I was about four years old.
Any models interested in trying a vegetarian diet could start by trying Meatless Mondays! It's easier to try one day a week then to fully jump into it. I am addicted to carbs and would definitely recommend meals of spaghetti, sandwiches or even veggie burgers, so you never feel like you're missing out. There are so many amazing meat substitutes out there, so you can make just about any of your favorite dishes without it tasting too different than what you're accustomed to so that makes things simpler.
I also highly recommend cooking on cam. Seriously! I do so many shows from my kitchen and my customers seem to love tipping me while I cook myself dinner. It's a great way to multitask.
If you could change one thing about the world, what would it be and why?
It's really tough to think of one thing in the world that I would change. There are so many changes that I wish would take place…
Overall, it would be great if people could just be nice to one another. It feels like we need to take everyone back to kindergarten and teach us all how to treat others and the universe with kindness and love and compassion and to take the judgment out of the world.
Find Harley Baby on Twitter at @HarleyXXXBabyand on HarleyBaby.flirt4free.com.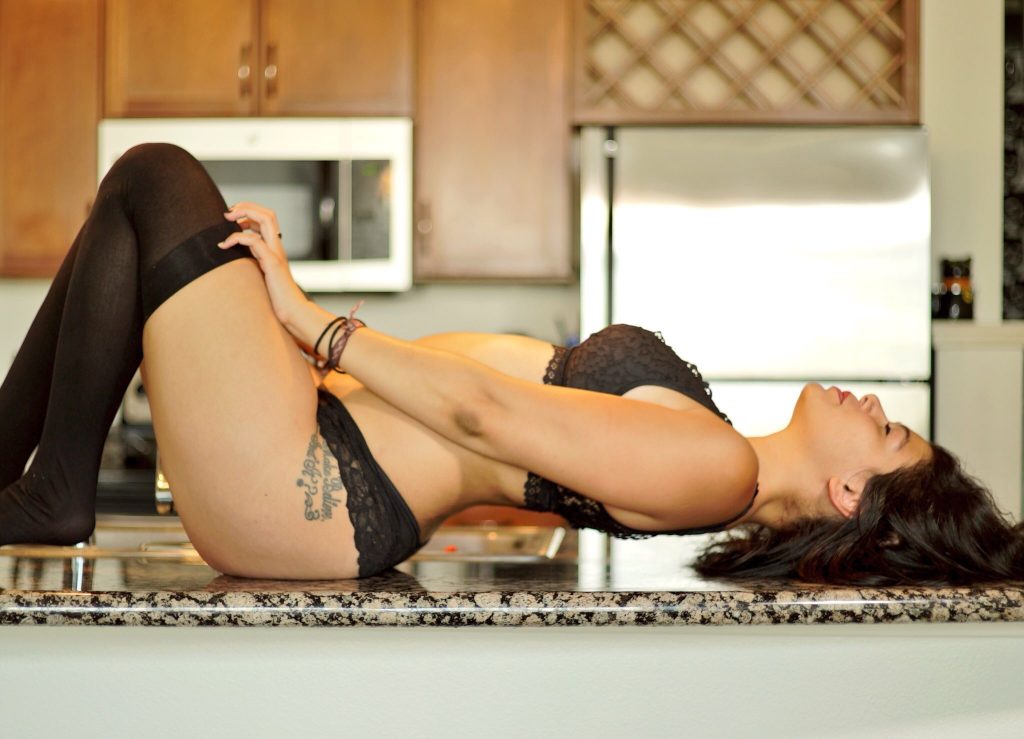 —
Erika Chan is a sex positive people watcher (and writer). Email her at erika@ynotcam.com.