Anna Bell Peaks is really interesting and smart and nice. Starting on cam in 2014, she's since become a true triple threat — a highly successful webcam model, porn performer and feature dancer. And prior to doing all that, she worked as a certified public accountant.
Peaks has also always been very community- and peer-minded. For instance, when I interviewed her in 2016 for YNOT Cam, she spoke about scene collaborations with new models and performers and the mutual benefits that come from mentoring. She, as the mentor, gets to work with new people. At the same time, mentees get to learn from a true professional — and get some content out of it, too.
She had then-recently put out a call for models to work with her. She vetted the respondents and then worked with people she felt were a good match.
"When I chose somebody, before they even came out, we talked more about it: what I expected and whether they were a positive person, because negative people don't do well on cam," Peaks had said.
The casting experiment turned out well, yielding usable content and clips for Peaks and money and a once-in-a-lifetime learning experience for the models. Peaks is now taking this idea to the next level.
We recently received this informations about Peaks via press release: "Anna Bell Peaks may be retiring from shooting professional scenes at the end of the year, but she will not be gone entirely. Among her future endeavors is a mentor program for porn stars and webcam models that will help them navigate the notoriously hard-to-navigate adult industry."
Peaks has apparently developed a program — Roadmap — to help teach performers how to run their careers as a business, including best practices and monetization ideas. Peaks, the press release said, "has been a shining example of how to manage a career during her porn years." This is a true fact.
Of note: Peaks has over one million followers on Insta #justsayin
The press release went on to state that Peaks had entered the adult industry with a plan. She cultivated multiple revenue streams and made "a (very) respectable amount of money in the process."
"There are so many ways to make money in this industry and most simply don't take advantage of it," Peaks said.
Accordingly, if an active or would-be performer's eyes glaze over when they hear things like "active and passive income" and "budgeting," Peaks maintains they should understand these are essential to making the most of a career that "has an expiration date that arrives more quickly than nearly any other industry." Put simply, though these things may not be as fun-sounding as shooting or shows, you'd better pay attention to them.
By seeing a career in adult entertainment as the business it is, performers and models can make an exit with much more than memories – like a much fatter bank account.
"It takes more work, of course, but it absolutely pays off," Peaks explained. "I have learned a lot in my years in the industry and, combined with my financial education and experience, I feel I have a lot to offer that can be very helpful – and lucrative – for those in adult. If you're going to get into the industry why not make the most of it?"
#truth
Check out Anna Bell Peaks' mentorship initiative here: annabellpeaks.xxx/roadmap. Find her on Twitter at @AnnaBellPeaksXX.
Want more wisdom from Peaks? Check out this interview "Love Attention? Market It!" as well.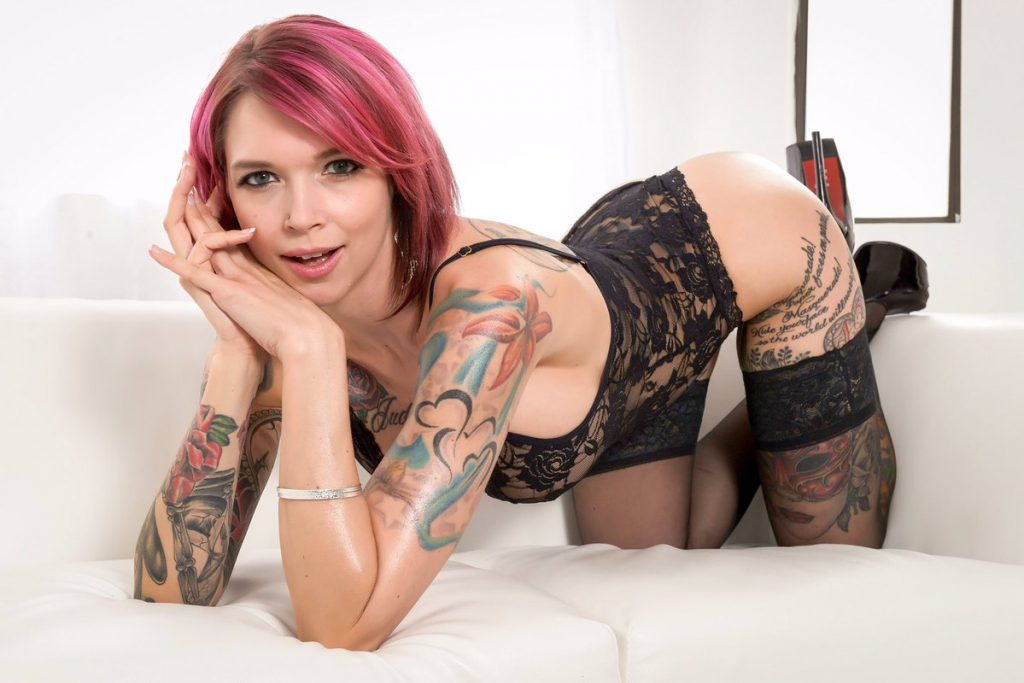 —
Erika Chan is a sex positive people watcher (and writer). Email her at erika@ynotcam.com.