Social norms shape everything we do. That's part of how living in a society works. Some norms are more demanding than others, and some people handle their personal navigation of norms differently. Even the demanding ones.
One particularly intense norm has to do with motivation: why you do whatever you do. Interestingly, some motivating factors often are considered more socially acceptable than others.
Think about it. When was the last time you heard a doctor say they do their job for the hotties? A politician say they've chosen their career path to be above the law? A computer programmer confess they'd like to know a secret language they can use to manipulate just about every aspect of another person's life, if they wanted to?
Chances are, you very rarely hear people cop to motivating factors that can be perceived as self-serving. But everyone is at least a little selfish. Doctors, politicians, computer programmers … and even cam models.
Every model is different. While many models want a quiet career on cam, earning money while maintaining discretion and anonymity, many others want the limelight. Within their community online or even on a broad public scale, some (but not all) models want the attention that comes with being a star. Admitting attention and stardom are things that motivate you… Well, that's something people often have to "admit."
Anna Bell Peaks is a true triple threat. In her mid-30s now, she started on cam in 2014. Since then, she's become a highly successful webcam model, porn performer, and feature dancer. For Peaks, the "confession" that a desire for attention, in addition to financial gains and the opportunity for sexual expression, comes refreshingly quickly.
Usually, the reason people start with camming is, one, they have a need for some money. So there's your actual need.

I was a [certified public accountant] before I did porn. I was a CPA before I did webcam. So, I'm very well educated. I had an 8-to-5 job, and I worked tons of hours. I was a businesswoman and a professional, but one of the things that really drove me [to cam] was I wanted to pay off my debt.

I'm a hard worker, so I bartended for a while and that was fun. In a way, it also helped with the sexual cravings that I had. Probably tons of people [in 8-to-5 jobs] have them. They have to hold that [sexual] part away and still be at work and, finally, they can let it explode after hours. That's why people go to bars on the weekend, and that's why they go to strip clubs — because they kind of hold it inside. And that's what I did for years, too.

I bartended, and I loved it because it was good money and it was fun and then people hit on you and you feel sexy. You know, just all of that happened, but it was not in my home and it made it very difficult to make it work with time and schedules and stuff like that. So, I finally ran into webcam and I was like "Whoa. I could do this from my house and I could also get that sexual craving that I really wanted?"

And I thought, "So what do I need? A computer? Okay, I already have one of those. A webcam? Okay, it's 60 bucks on Amazon." And that was how I started. In the beginning, I did webcamming for about two hours a night for probably six months.
When she first started, Peaks had very real privacy concerns. Moonlighting as a webcam model would not be good for her CPA career.
She chose to work on sites where "You don't get naked and you don't do anything until somebody takes you private," Peaks said. "And once you're private, you can do whatever the hell you want. And that was very good for me as a CPA, because the number of people that saw me was like 12 people a night."
Now, Peaks works for the attention.
"Now, I love the exposure, and I want the exposure… And Chaturbate is the best one — for me, anyway," Peaks said. "You do everything in public. I mean you don't have to. You can do a private show, but literally everything you do is public. The other night, I did a show and I had 5,000 people watching me."
When looking at Peaks' career trajectory as a template for rising stardom, a few key tactics are immediately obvious.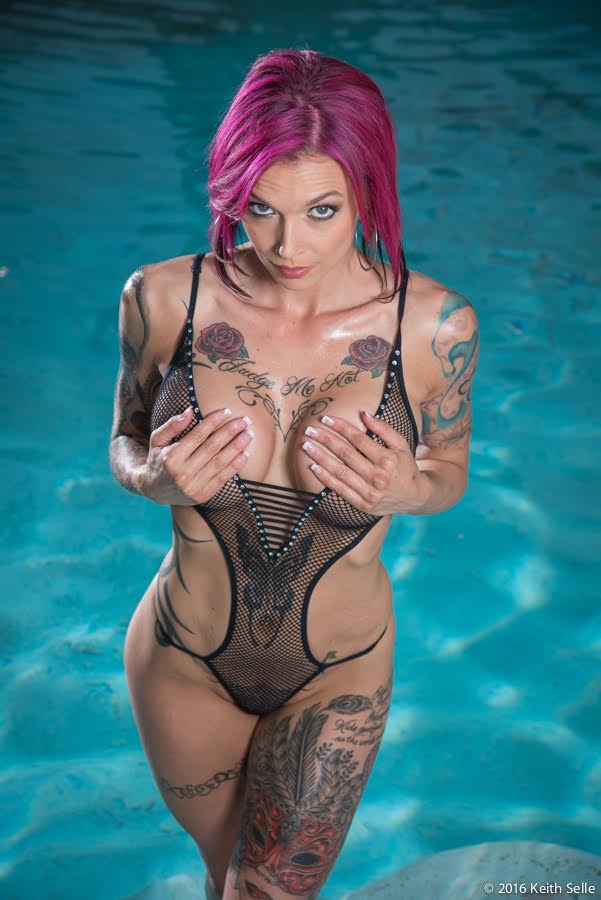 Invest in your assets
Selfies are great, and over the sholder bootie pics reflected in your closet door mirrors can be hot, but there's something to be said for clear, well-lit images — especially when all you have to connect with a potential client is one thumbnail in a gallery of endless other models.
Investing in professional photographs can balance your candid snaps in a way that both solidifies and rounds out your profile. Don't fall victim to Backpage scams. Even the smallest of Midwestern towns has photographers specializing in sexy boudoir-type shoots. Go to an established photographer and describe exactly the look you are going for. You never know where a shoot might lead!
"I wanted to get sexy pictures that I could post in my webcam site, so I went to a guy who specialized in boudoir," Peaks said. "Lots of women want those kinds of pictures for their husbands and boyfriends. He started taking pictures of me and was like, 'You should do porn.' And I'm like, 'Yeah right, I'm too old, whatever.' But I gave him my number, figuring he was just hitting on me, and three days later my phone was ringing off the hook."
Build a professional team.
If you take a glance at Peaks' digital media footprint, it looks like she has 36 work hours available in a single calender day. She's always tweeting, traveling, dancing, shooting, shopping, sharing cute videos, and interacting with her fans. She definitely works hard, but she also has a team of professionals on her side.
Peaks is currently represented by an adult industry publicist, an agent for her porn scenes, and an additional agent who organizes her feature dance bookings. Each of these services costs money, either in a monthly retainer or a percentage of earnings from relevant jobs, but each of the providers handles specialized tasks for Peaks, allowing her to focus on what she does best.
Whereas dancing in different states may require team support, Peaks emphasized the importance of understanding online marketing — social media and such — specifically for cam.
"If you understand marketing on the internet, you can make yourself successful on cam," Peaks said. "You need to build an Instagram following. You need to build a Snapchat following. Those are all things I do myself.
"When I was a CPA, I knew you had to network, that you had to market your name, that you you had to get yourself out there there because a lot of people don't know you exist," she added. "I seriously think the reason I am getting as much attention as I am is because I know how to market myself."
Though it's important to make sure you are using marketing stratagies that coicide with your network's terms of service (if you are on a network), Peaks' assertion that you are your own best promoter is apt.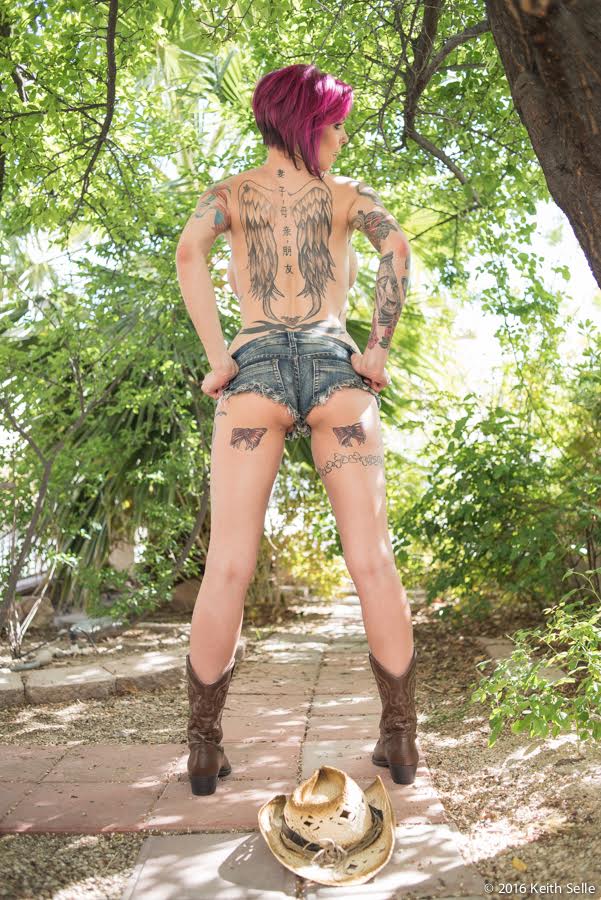 If you want it, own it.
Ultimately, Anna Bell Peaks' best advice is to be true to yourself. Own what you want, acknowledge what you're comfortable with, and go for it. There's no fixed timetable , though Peaks thinks the ability to make certain decisions comes with a bit of life experience.
"I'm 35 now, so when I started I was 33," she said. "I don't feel old, but it sounds old, you know, especially to somebody who's 19 in the business. They've got to be looking at me like, 'Oh my god. 35? You must be on your way out!' But I feel like I'm in my prime.
"I honestly feel like you're not in your prime in cam or in porn until you're probably 27," she continued. "I mean, I'm sure it varies, but a lot of people don't know what they want to do in life when they're young. You're not educated. You don't know about business and how to propel your career forward. You might be gullible. You don't know your own body yet. It takes a few years to figure that crap out.
"So, if I had to do it over again, would I start earlier? Well yeah. Obviously, this career is working for me, but if I would have known… I wasn't really a sexual person until I hit 27."
In sum, the key is to pursue the life you want, regardless of social pressure.
"I totally think that as you age, you start to care less about what people think," Peaks said. "When you're in high school, everything is what people think, and then when you're maybe graduating from college, you're like, 'Oh, I want to make my parents proud, and I want everybody to see that I am raising up the corporate ladder and I'm doing well for myself.' But when do you start saying, 'Hey what do I want and why am I not going for that?'
"I think it takes maturity to finally figure out, 'You know what? I don't care what everybody else thinks or what everybody else wants, because my happiness comes from doing what I want.'"
Visit Anna Bell Peaks on Twiter at @AnnaBellPeaksxx.
—
Erika is a sex positive people watcher (and writer). Email her at erika@ynotcam.com.