April will mark strawberryshortcak3's one year anniversary in adult entertainment.
"It's very exciting to think about because it is the first of what I hope to be many years in this industry," she told YNOT Cam.
strawberryshortcak3 is a born-and-raised Canadian who moved around a lot growing up — back and forth from Manitoba, where she was born, to Alberta. Today, at age 19, she's working hard to carve her own path online as an emerging model.
"One thing not many people would know [about me] is that I draw. I've drawn since I was a kid, and I wanted to be a tattoo artist," strawberryshortcak3 shared.
"Over the years, my friends like to say that I've developed a 'unique' art style. I take inspiration for my art from everywhere! Now on top of being able to express myself creatively through drawing, I can express it through the videos I make," she continued.
It's fantastic to think about webcam work as another avenue to express one's art. Take some time out to learn more about strawberryshortcak3 and the fantastic expression she is both sharing and creating online.
YNOT Cam: What prompted youto begin your career online?
strawberryshortcak3: Before I became a model online I was working a minimum wage job at a grocery store. I had just graduated and was trying to get my life started. I enjoyed my job there for a long time, but I became very tired of having to ask permission for days off, taking my breaks, etc — especially when it comes to struggling with mental illness. Not many people understand how hard it can be to do very basic things like get up and go to work when you're struggling with mental illness. Then the managers at my job started to harass me, so I began to look for something else that I could do. That happened to be sex work.
I don't think there was ever just one thing that made me want to join, however, in high school, I always hated the idea that I spent more time away from home than I did at home. I always had a mild fascination with the adult entertainment industry, and what it would be like to perform for it. So growing up I guess in the back of my head I kind of always knew I would get involved somehow.
The biggest thing that pushed me into actually joining the ranks of these other amazing and talented performers was Twitter. It always seemed like whoever I followed because I thought they were funny turned out to be selling nudes or videos. That was when I decided to say to hell with it, and I joined my first site — best decision I ever made.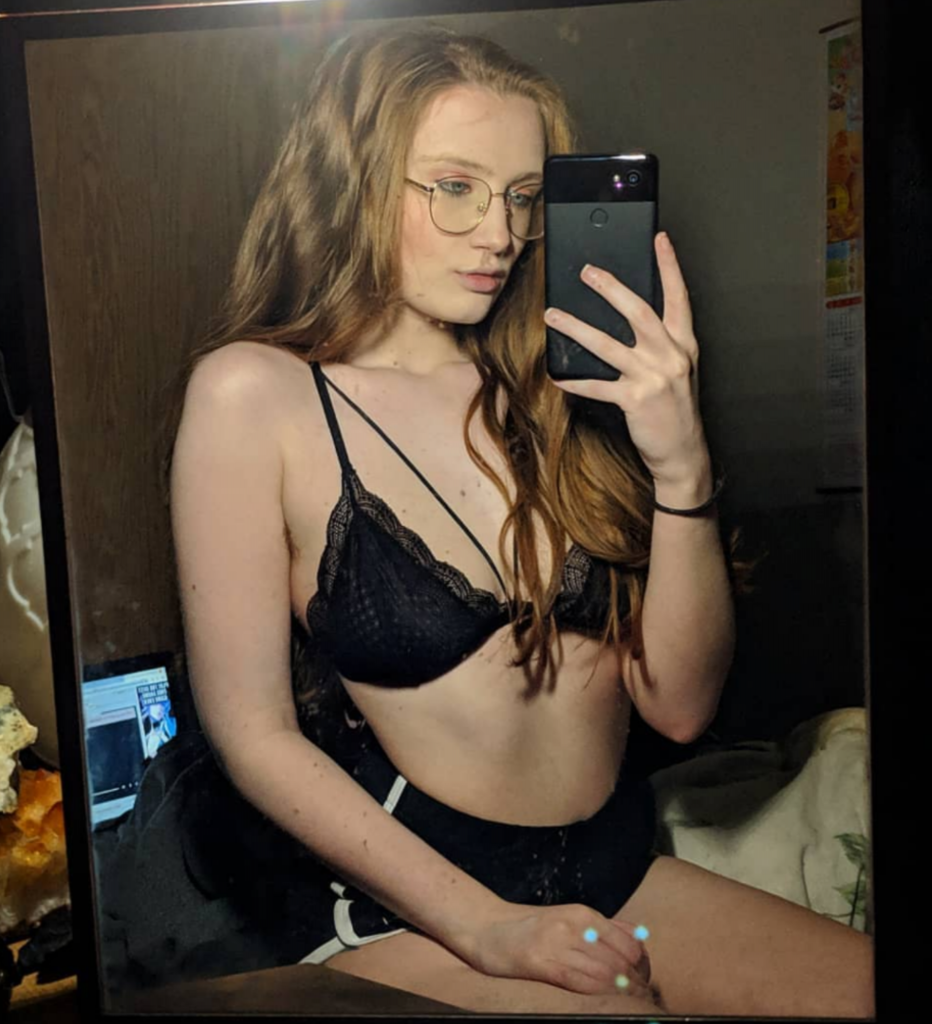 What are some best things, challenges and general observations you have about working online?
There are both a lot of good and a lot of bad that I've noticed with working online.
I think my favorite part about working online is that it's online. I don't need to get dressed up to go anywhere or do anything. As I type these answers up I'm sitting in bed in pajamas drinking coffee! I get to make my own rules and my own times, which is also a huge benefit to working independently online.
A challenge is getting yourself noticed among the crowd. There are so many personalities and big names out there already that the thought of becoming known and popular is daunting. It seems like a lot of work, and it definitely is. I don't think the amount of work that goes into working as an adult entertainer — even if it is from home — is spoken about enough, [nor is] the burnout some of us will give ourselves from working so much.
The other general observation I have from working online is feeling secluded. I work through Twitter a lot for promo and marketing, and I've made so many wonderful friends through doing so. I'm in Canada, however, and my friends are located all over the world! Some are in America, some the United Kingdom, and it goes on.
I don't actually know anyone in my real life who does what I do or am close to anyone who's doing this, so feeling secluded and alone is a major problem I'm experiencing. I just wish I was able to interact with my peers more so than I am able to through Twitter DMs.
Why do you have two Twitter accounts — @strawbrysfw and the NSFW @strawbryshrtck3?
The reason behind me having two Twitters began first as me having a backup incase my main one with all my followers got suspended or deleted. With some of the recent laws that have been passed and how adult industry members get treated online already, a lot of us are worried about having the accounts we use for work shut down.
Then I started to try and post on my second Twitter to gain a bit of a following, and it blossomed into a "personal" account. Now not only is it backup, but it's a fun Twitter that I think other models and fans enjoy. It shows me and what I find funny outside of sex work. Plus, now using my second account for that, I am able to use my main one just for marketing and promotion. [This way] my Twitter feed isn't clogged up in this weird mess of memes, politics and work.
I had to out my hair in two braids within the same braid loool pic.twitter.com/pT2rGmwcZ4

— 🍓strawberry🍓 (@strawbrysfw) February 4, 2019
Can you tell us about the strategy behind your super cute theme on the NSFW one?
I didn't really have a strategy for my cute theme. In all honesty, when I joined my first site, I hadn't really given that much thought into a name for myself — great planning on my part.
I decided to use the name strawberryshortcak3 after my favorite redheaded cartoon character from when I was growing up. Someone had taken the original spelling, so I improvised with the 3. After awhile though, I felt weird. I felt like the only one with this long name that wasn't a name. I wanted to change what people knew me by, but I couldn't think of something that stuck with me. So I decided to say screw it and keep my name. Then I decided I might as well make the best of it and use it as a marketing tactic and design.
So now, I've made my own cute banner for my Twitter that has a little strawberry cake on it, and I think that what I've done makes my page — and me — look more inviting. Plus I just love when things flow nicely so I tried to make as much as I could PINK!!
Goodnight!

Wake me up to sales & get excited for me to be on MV LIVE Feb 6 @ 2pm EST!https://t.co/Pu27HMAAAC pic.twitter.com/jYGEbSlian

— 🍓strawberryshortcak3🍰 (@strawbryshrtck3) February 4, 2019
Outside of work and your career, what are you most passionate about?
Outside of work I'm really passionate about art, reading, education and politics.
I'm always trying to learn more and expand my knowledge and understanding of things so everything I'm interested in has some relation to my constant desire to learn new things. In art, I can always try a new technique. Reading — there's always something new to read! I have a very large Stephen King collection because every novel of his has some completely new character and story-wise. Politics — there is always something to learn about and discuss.
Really, I just like to fill my life with new things and fresh ideas. It makes life more fun to be open to new things because you'll never be stuck with the same!
If you could change one thing about today's world, what would it be and why?
There are LOTS of things I wish I could change about the world today. I think the biggest one I have to say is how us as people and individuals treat and look at not only each other but the world as a whole.
I wish people were more caring and kind to other people, animals and our environment. At the end of the day, us as people are all trying to do the same thing, which is find ourselves and enjoy our lives by being uniquely us. I wish there were more people who weren't afraid to be unapologetically themselves.
Then there's also how we treat our planet. I wish people were more caring about the thing that we live on and call home. Earth is something so beautiful and mystifying! It scares me to think that within my lifetime, if things don't change, most animals might be extinct or that large and naturally beautiful areas may be destroyed.
I just wish that there was more compassion and understanding of people and the world around them. I think if that could happen the world would become a much better place.
Find strawberryshortcak3 on Twitter at @strawbryshrtck3 (NSFW) and @strawbrysfw. Check out her ManyVids here.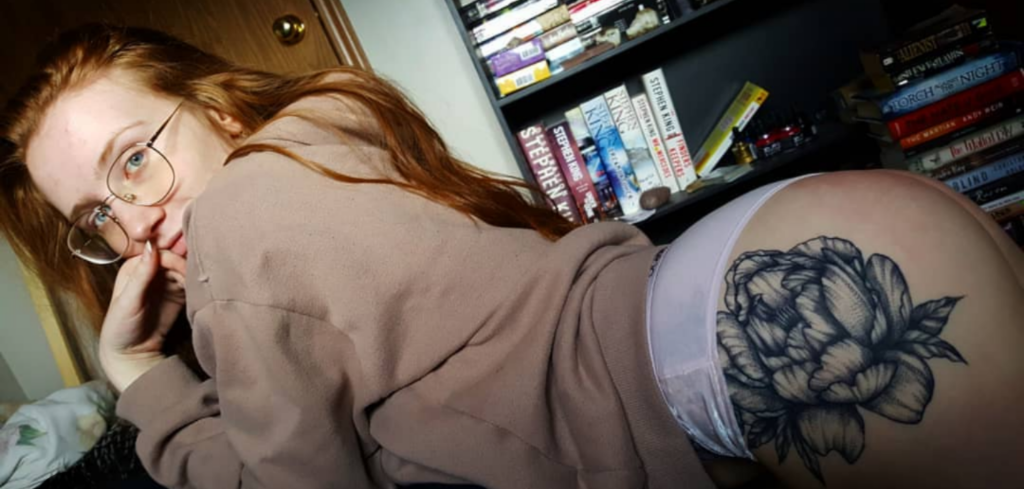 —
Erika Chan is a sex positive people watcher (and writer). Email her at erika@ynotcam.com.