Unicode Consortium — the non-profit org responsible for maintaining and publishing the Unicode Standard, which provides a unique number for every character, no matter what platform, device, application or language — has approved the final new emoji list for 2019. There are 230 new icons slated to arrive on major platforms this year.
As HighSnobiety put it, much of the new emoji focus is centered on representation. Among the range of updates, there's an increased variety in skin tone, a gender-inclusive couple, an interracial couple and various representations of varying physical abilities.
You'll also find the SPH emoji.
I know — you think I'm kidding, but here it is: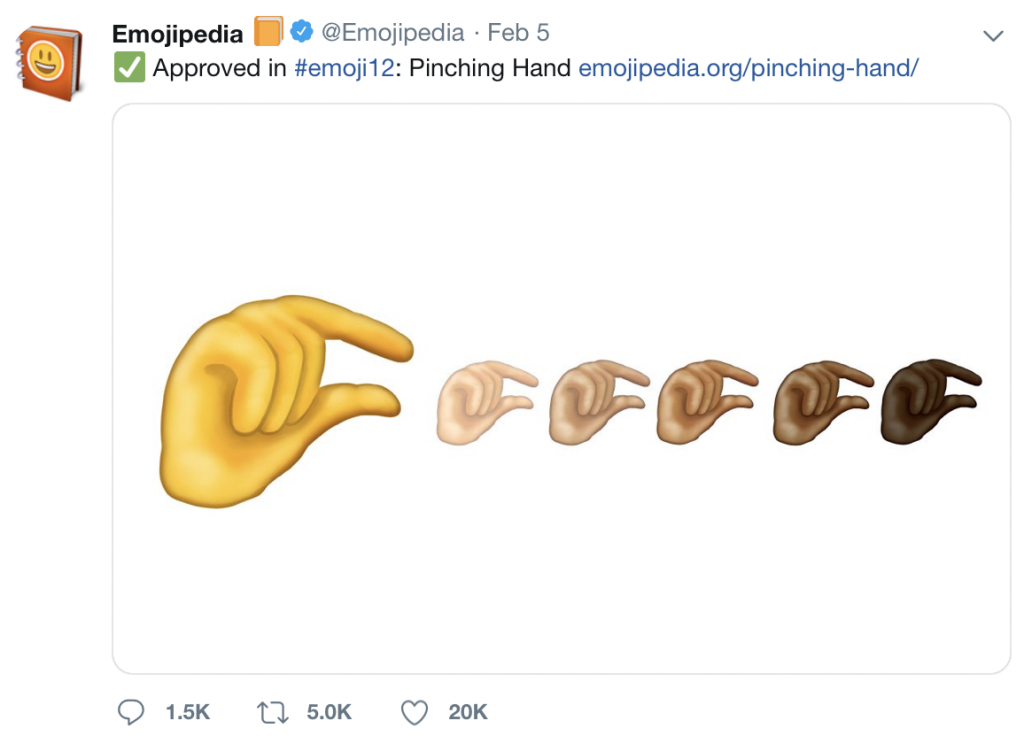 Now, for whatever odd reason, Emojipedia is calling this "pinching hand" — but you and I know the truth. And I for one am grateful AF.
The 2019 update does include 59 total — so 58 other, or, one might even say lesser — distinct new additions (the grand total of 230 is linked to iterations resulting from skin tone and gender options). We should at least… sigh… think about those other emoji for a moment.
In addition to the SPH emoji — winner of YNOT Cam's first ever Emoji of the Year Award — there's an otter (!), a flamingo, an axe, a drop of blood, Saturn, a brown heart, a white heart, garlic and some tighty whities. Joyous!
None of these, however, are as transcendent — nor, dare I say, as sex positive — as the SPH emoji.
The internet did not fail to bring it with a few super funny responses to the SPH emoji. Here are a few:
Unsolicited dick pic community is in a panic rn https://t.co/ScJgOeg19N

— dad (@NeptxneDubz) February 5, 2019
This sassy dude making fun of the waffle emoji… (It is kinda funny!)
Also RIP to the inevitable victims of this savage new finger pinching emoji ? pic.twitter.com/6HAWK5KHmS

— Johnny O'Dell (@JohnnyODell) February 6, 2019
And this fav that totally shows my age: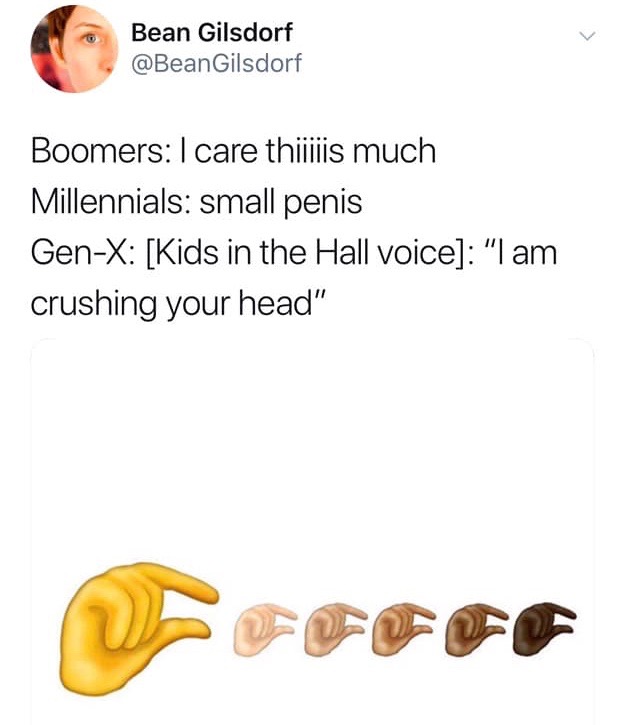 Use these new emoji for the greater good of online and digital sex stuff!
Shut down those unsolicited dick pics (there's also a new yawning emoji too FYI — useful!), and find clever new ways to satisfy your customers' needs. Unicode has clearly done this in support of sex workers everywhere.
Fun fact: Did you know that Emojipedia tells you all the meanings of all emoji? Useful in case you ever wanted to know the difference between ? Neutral Face and ? Expressionless Face, which… really?
—
Erika is a sex positive people watcher (and writer). Email her at erika@ynotcam.com.