Veronika "German Flavor" Rose is 41-year-old cam model on Chaturbate and content creator with ManyVids. She was born and raised in Germany and moved to the US in January of 2009.
Surprisingly — because they are difficult to see in some photos — Rose has eighteen (18!) tattoos. I thought she only had one big one, so when I asked her about it, she clarified: "I actually have eighteen tattoos, and hopefully I can get some more."
"Tattoos are addictive," Rose continued. "Just like potato chips, you can't have just one, right?"
Her biggest tattoo is a dragon on her right rib cage. "I call it my 'family tattoo,'" she explained. "My husband and my child — we are very close, and I wanted to do something special. The dragon guards a treasure chest which has an aquamarine in it, which is my husband's birthstone, a pearl necklace that's my child's birth stone and a ruby, which is my birth stone."
It's like a mother's ring, only in tattoo form!
Veronika Rose has a kind and disarming personality that sucks you right in. You really want to be her best friend — or, at least I did after communicating with her just a little. Read on to learn more about this inspirational German rose and her experiences as an international model online.
—
YNOT Cam: So, you moved from Germany to the US. How in the world did such a big move happen?
Veronika Rose: I met my husband back in Germany. He was in the Army that time, so that's how I ended up here — one of the best things that ever happened to me because I think, if I would still live in Germany, I would have never started camming, which I love very very much. And even if I would be still living in Germany, I think I would have never ever gotten as far as I am right now. I am a lot closer to all the events I can go where I always make a lot of connections that can help a cam model in her career.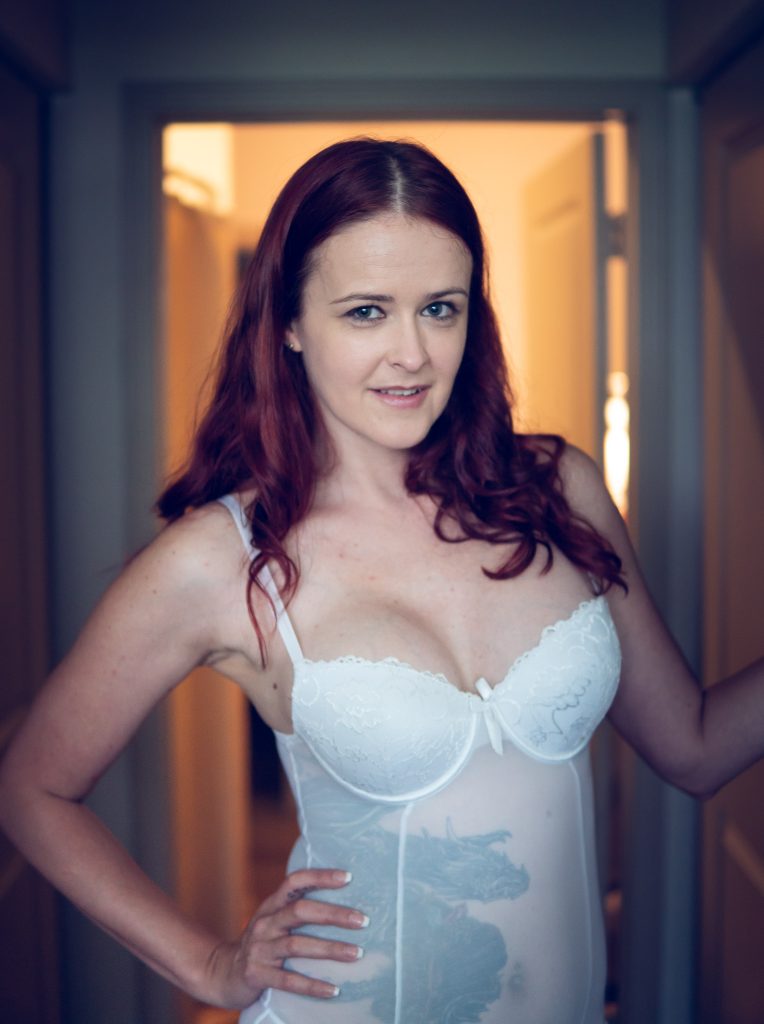 What prompted you to begin your career online?
Before I started in the adult industry, I worked for thirteen years as a doctor's assistant back in Germany. After a new doctor took over the office, I lost my job because his wife didn't like me.
Shortly after that, I started working as a security officer. I did that for about two years and then moved to the US. Six months after moving, I started working as a veterinarian technician. I loved it, but four years later my management changed… Instead of letting me go, they started cutting back my hours from forty to sixteen… I tried to hold on to that job because I loved it so much and started working at a strip club as a waitress — for one night only. It wasn't anything for me.
There though, I met this woman that started as a waitress the same day as I did and also quit. We were leaving the club and, while we were walking outside, she asked me if I ever heard anything about web camming. I didn't, and she told me everything about it and that I should try it too on MFC.
A week later, I went online for the first time and it was a lot of fun. Unfortunately, I wasn't very successful on MFC, so I tried Chaturbate. It was rough because I had no one showing me how things go and what to do, but here I am. I have an amazing fan base, I make decent money, and I made some really amazing friends in this industry. I actually got to a point where I was able to quit my vanilla job and started camming fulltime.
Check out my links
?Chaturbate https://t.co/MhLL6Z9CuJ
?Manyvids https://t.co/vhPpKWNatA
?Onlyfans https://t.co/P2cD6Cshe3
?Sextpanther https://t.co/IpNhHtBtxF pic.twitter.com/GvW0JV5TWE

— Veronika_Rose (@veronika_rosexx) October 28, 2018
So, even though you moved to the US before you started on cam, do you have any advice for models that make such a big geographic jump? 
It also wasn't too difficult for me to move since I am half-German and half-American. I have both citizenships, and that was the reason everything went so smooth with me moving to the US.
Best advice for a cam model that wants to move to the US is to figure out first which state you want to go to. Have a vacation and see which state is the one for you. Before you pack up your things, make connections there. Don't move and then be all by yourself. This can get pretty depressing and discouraging and most likely shows in your work.Always keep a door open if it doesn't work out for you so you can come back anytime you need to.
In your experience, what are some of the best (and worst) things about camming?
The biggest highlights as a cam model in my career was seeing how I grew over the past years, how much more confident I got and, of course, meeting new friends and fans at events. I'm my own boss, and that's something I always wanted to be.
Of course, there are some challenges too. The worst ones are the slow months around the holidays. It can get really frustrating when it is so slow that you really need to check every penny you spend, but that passes. You just have to get through it, every single one of us is dealing with it. Just prepare for these months by putting some extra money to the side, and I promise you it will work out.
Editor's note: I don't know what this tweet below says, but I like it!
— Veronika_Rose (@veronika_rosexx) May 9, 2019
Ageism in the industry is real, and people seem to feel intimidated to start a career in cam past a certain point. As a woman in her early 40s, what advice do you have for ladies past their 20s looking to get into cam?
My first day on cam was July 15, 2013. I am online ever since, and I love it! I started when I was thirty-six though, and I admit there is a challenge when you start with an age like that — and it gets even more challenging when you get older. I have the feeling I have to work double the amount of what the younger [models] have to work.
The only good advice I can give a woman that starts in this industry that's around my age is to be yourself and have fun. If you have fun your fans will have fun too, and that's what makes them come back and care about you — not your age. Also, it can't hurt to check out other successful cam models around your age. I'm sure you can learn a trick here and there.
I wouldn't lie about your age but, if it makes you feel more confident, do it. And don't get me wrong — there are twenty-year-old cam models with the age 99 on their bio! Just do what makes you feel good.
Outside of work, what are you most passionate about?
I love the outdoors, the beach and I love helping animals. That's how I ended up with five cats, two dogs, one hedgehog and one chameleon!
If you could change one thing about the world today, what would it be and why?
The worst thing right now that really breaks my heart is the stigma we all get in this industry. It is not okay how society treats us as lesser humans only because we love working in the adult industry. This needs to stop!
Find Veronika Rose on Twitter at @veronika_rosexx — her bio says she lives in Fuckville!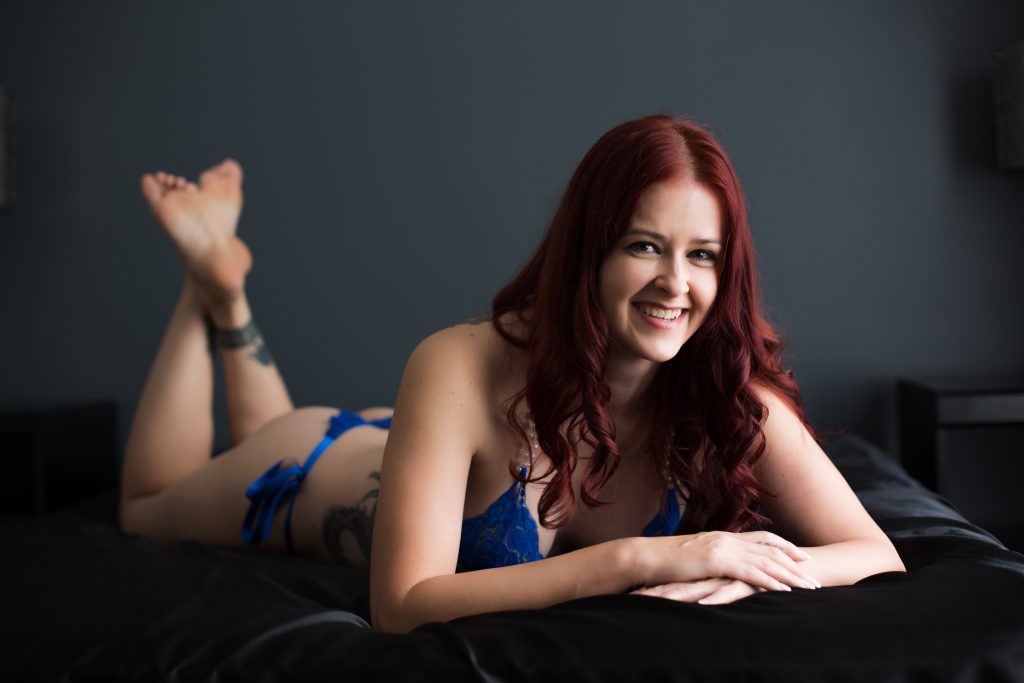 —
Erika is a sex positive people watcher (and writer). Email her at erika@ynotcam.com.