Lexi Luna is a sweet and friendly career-minded woman with an eye on the future. Luna, currently age thirty, turned to the adult industry when she realized her life goals where bigger than what her then-opportunities afforded her.
"I've been working in the adult industry about three years now — including cam, professional video, clips, and photo work," she shared with YNOT Cam. Luna is from Florida but currently lives in Las Vegas. This works out well because she "love[s] to go skinny dipping in the backyard and [is] always naked at the pool!"
See: Sunshiny, one hundred percent.
Luna took some time out to weigh in on several important issues, including some insights regarding working with agents — things that every model should think about. Read on!
YNOT Cam: What prompted you to begin your career online?
Lexi Luna: I taught elementary school for five years prior to pursuing a career online. I realized that teaching would not allow me to retire comfortably and decided I wanted to work for myself. My belief was always that the harder I worked the more money I would make, but teaching just consumed my life. It was time for a change.
Join me TONIGHT 8p PDT for my #pajamaparty after I film!
Go to https://t.co/XF8q8qFdkl and wait for me or grab some new MEDIA while you wait.

Don't forget to search me (Lexi Luna) on https://t.co/smONKjtbsA today! pic.twitter.com/XdGmGOg2a7

— Lexi Luna™️ (@lexilunaxoxo) May 21, 2019
What are some of the best things about working online? What are some challenges?
I love my job online. I get to be creative and decisive. Everything I choose to share with my fans gives me joy and it empowers me to be able to provide that. Though there are many challenges with legislation, discrimination and censorship, I believe I'm still better off than I was before. No one can make me do anything I don't want to do. How liberating!
I see that you are on CamSoda and on ManyVids. What do you like best about each platform?
CamSoda is a great cam platform for models looking to connect with fans. I love having a few options for games, such as "Spin the Wheel" and "Slot Machine," Lovense integration and a tip menu. You really don't need all the extras some other sites provide. Reality Kings runs CamSoda so you get a lot of big name stars featuring on there, too.
ManyVids allows me to sell my media for dollar amounts and also has a live option so a model could cam and sell vids in one place. The metrics and data that ManyVids provides is helpful because I can see what types of videos are most liked by my fans. It helps me plan content.
The advantage to using both is that different sites drive different traffic so I'm expanding my brand by reaching a larger, more diversified audience.
What are some issues for models to consider when thinking about working with an agent?
I like working with my agency, East Coast Talents (ECT), because my agent allows me flexibility to book my own trade and fetish work. For me, it's really important to be able to book my own work so if you're looking for an agent, ask them what you're allowed to do on your own.
I also like that ECT also doesn't have a contract for models so I can leave if I'm not satisfied. Most agents take between ten and fifteen percent of a booking, but ECT takes only ten percent.
Ultimately if you're looking for an agent, remember that they work for you and should never pressure you into taking a booking. It's a great idea to evaluate monthly to see if you're satisfied with their performance.
What are you most passionate about (besides your career, of course)?
I'm passionate about women's reproductive rights. We have seen so much drama in the news and the war over women's bodies is growing so much that sex workers should definitely be in the know.
If you could change one thing about today's world, what would it be and why?
I wish we could remove the shame associated with sex work. We create such a stigma around the thing everyone does.
Find Lexi Luna on Twitter at @lexilunaxoxo.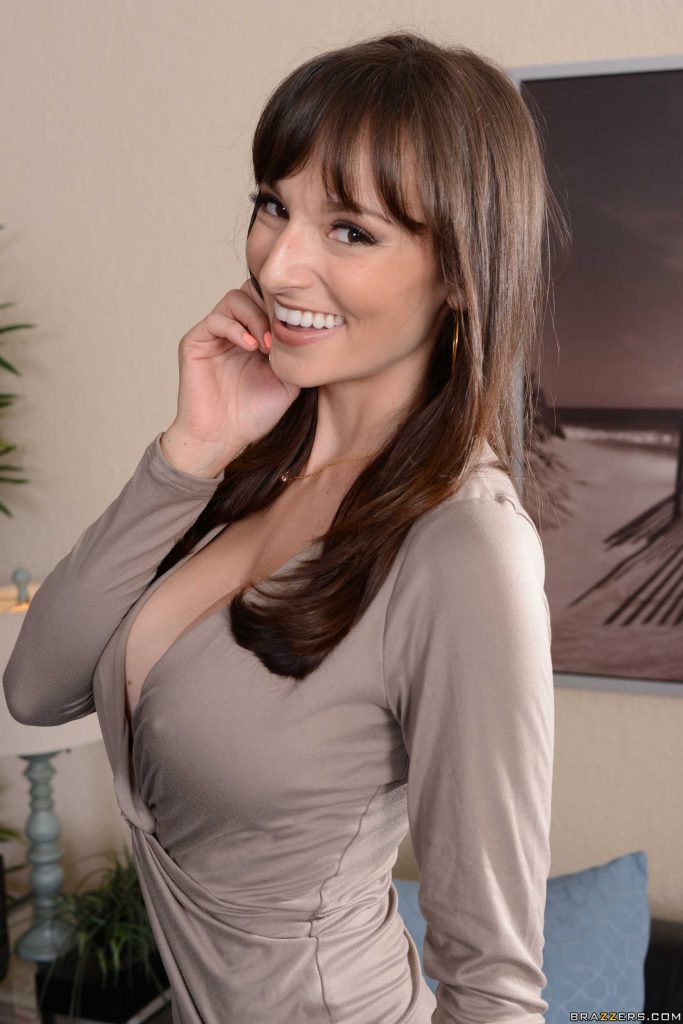 —
Erika is a sex positive people watcher (and writer). Email her at erika@ynotcam.com.
Header images all via Lexi Luna's Twitter feed.