On Saturday, June 15, I attempted to sign in to my Cam4 account to make some changes to it. When I entered my password and passed the reCAPTCHA, instead of successfully logging in, I got a message saying "You are banned from Cam4 Website."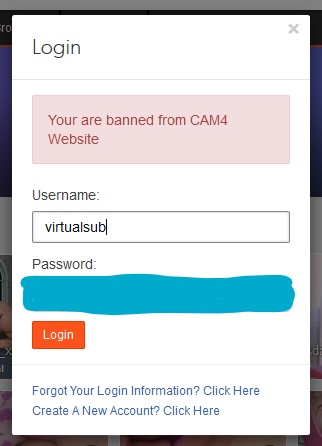 Upon emailing Cam4 support, I was told it was determined I was not banned, but that I may have one of a few possible technical issues that caused that message to appear.
It turns out, because I was connected to the internet via a virtual private network (VPN), I was locked out of Cam4 until I logged back in without my VPN connection active.
Regarding VPNs, this is what the Cam4 support had to say: "Cam4 does not allow the use of a proxy or vpn as a connection. You must connect directly to the site. If you are from a country that has blocked Cam4, we are sorry but there is not a work around for this."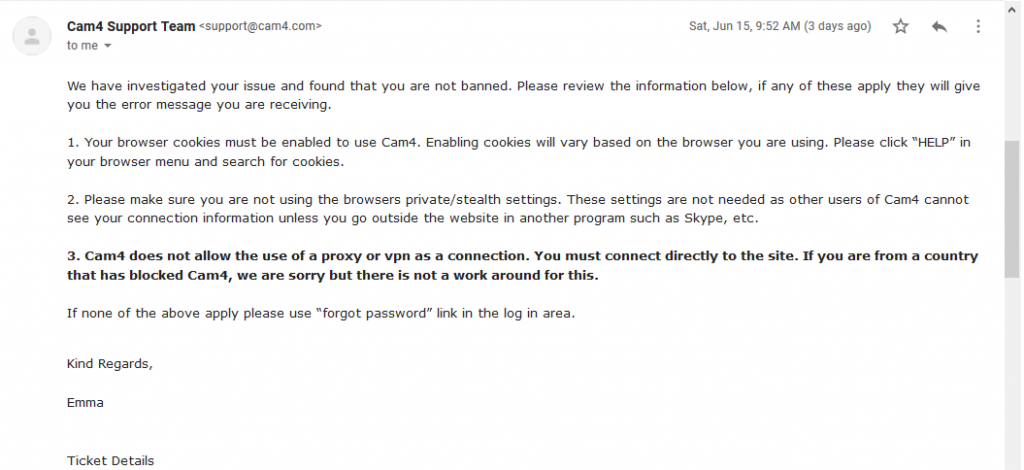 From the three point list in the email response, it mentions signing in from a private browser in the second point. Cam4 says "Please make sure you are not using the browsers private/stealth settings. These settings are not needed as other users of Cam4 cannot see your connection information unless you go outside the website in another program such as Skype, etc."
The third point was about VPNs and was in bold to indicate my specific issue, which I confirmed was correct in my reply. About twenty minutes after my initial reply, I sent a second email with a few questions about VPN use and how it affects Cam4. The reply that followed from Cam4 seemed to be a copy and paste of a portion of the third point from the initial email response: "Cam4 does not allow the use of a proxy or vpn as a connection."
I sent back a short response and that was the end of our correspondence. None of my questions or privacy concerns as a Cam4 broadcaster were answered nor was I directed to someone who could discuss my concerns with me. For clarity, the VPN connection I was using was another server in the same country that I truly am signing in from – the United States — and the VPN provider is ProtonVPN.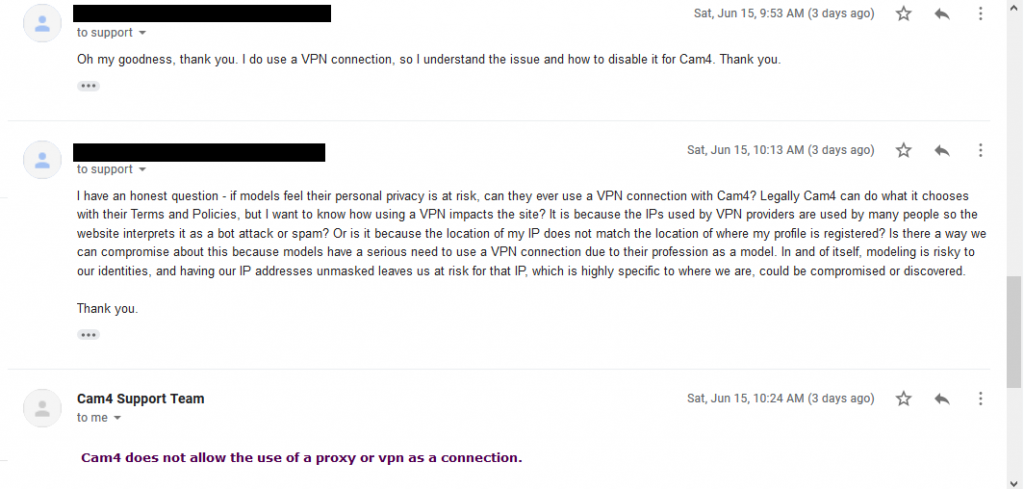 Additional email correspondence from Cam4.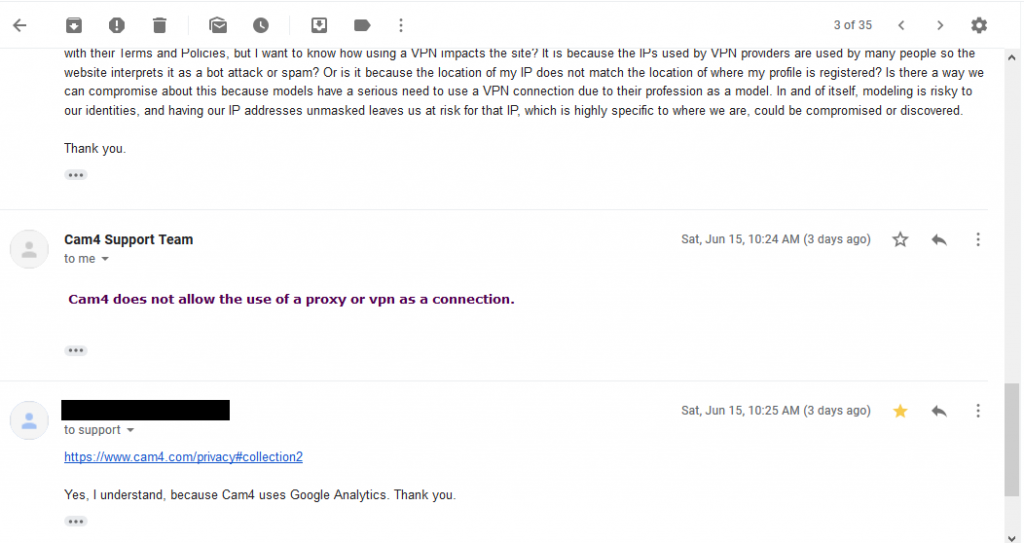 To quickly explain VPNs, here is information from ProtonVPN's website. It says, among other things:
When you use a VPN, instead of directly connecting to a website, you first establish an encrypted tunnel with a VPN server. All your traffic goes through the encrypted tunnel to the VPN server, before passing into the rest of the Internet…

Since you are connecting to your final destination (for example, the website you actually want to visit) through a VPN server, the website only sees the IP address of the VPN server that you used. This prevents your real IP address from being exposed and helps to protect your privacy.
During/after the email exchange, I posted about my experience on Twitter and started reading through the current version of the Cam4 privacy policy. I was recently forewarned by a fellow model on Twitter that VPN use could cause this exact issue for cam models, so my first tweet was directed to her. The tweets that followed from my account were my thoughts about why models should be able to use VPNs, and in one of them I tagged Cam4.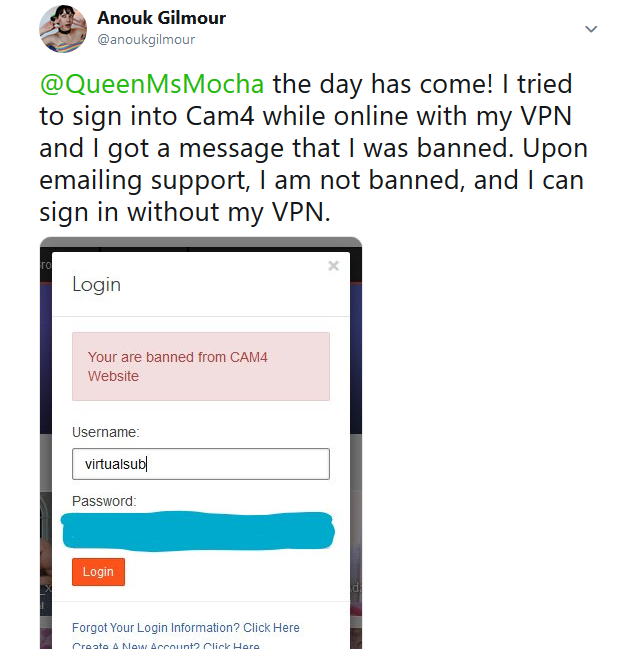 Looking for perspective…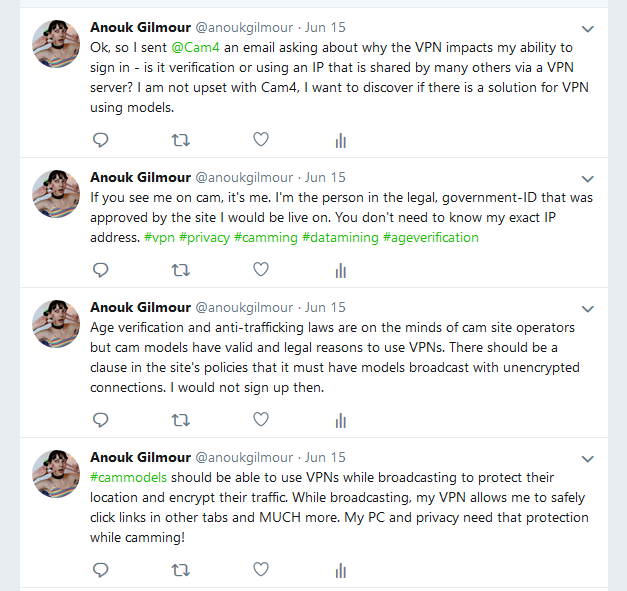 As of now, Cam4 has not acknowledged the tweet, but Twitter is a huge place and tagging a cam site isn't always the best way to get noticed by them.
When I read Cam4's privacy policy, I didn't feel that the information presented could have given me any indication that using a VPN would affect my ability to use the site or result in a message that I was "banned from Cam4."  The policy is quite typical when it comes to data collection, disclosing that certain information is needed to help Cam4 improve their service and to provide users access the website.
Interestingly, it also states that Cam4 uses Google Analytics, which could be part of the reason Cam4 does not allow VPNs. Cam4 did not comment on that. Cookies, IP addresses and other information are regularly collected by almost every website that is visited by someone who uses the internet, but how much does that collection interfere with other types of internet use — like the types of use privacy-minded individuals might engage in?
It does say that models should not use the website if the policy isn't suitable for them, but nowhere in the privacy policy does it say anything about VPNs, encrypted connections or broadcasting from a different IP address. This makes it hard to decide if accepting the terms and using the site is a good personal choice or not since there is no way to discern if the policy conflicts with common software or browser settings that directly impacts access to the website.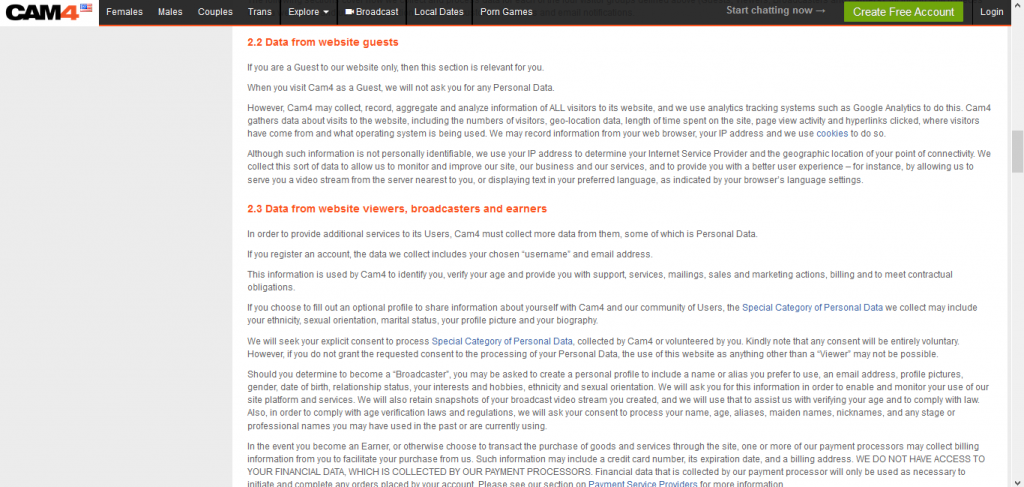 Cam4 Privacy Policy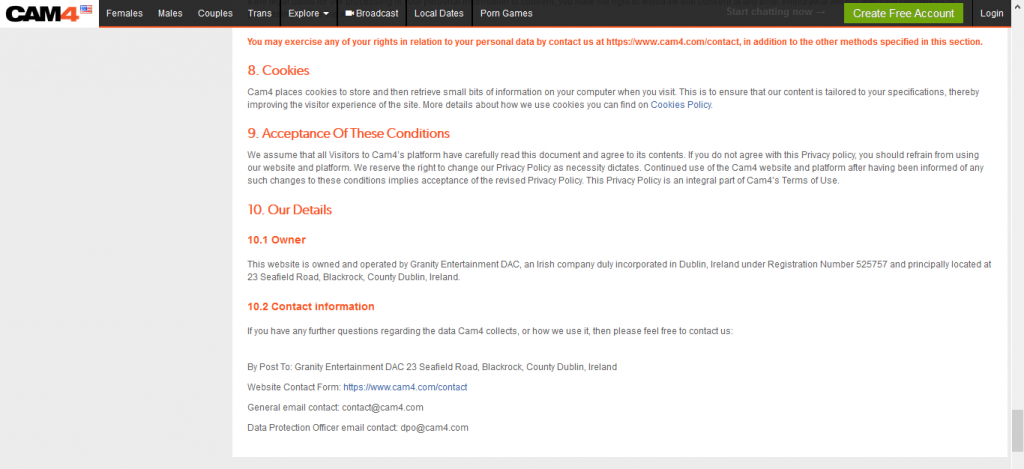 Under the Terms & Conditions page, the other page of important fine print, it mentions information about your IP address and your Cam4 account that is not on the Privacy Policy page: "To access the Site, you agreed to be bound by these Terms of Use and our Privacy Policy found at cam4.com/privacy/. You were asked if you agree to the Terms of Use and you indicated by clicking 'YES' or 'ENTER' that you do, and we collected your IP address and time that you made this decision to be bound by our Terms of Use."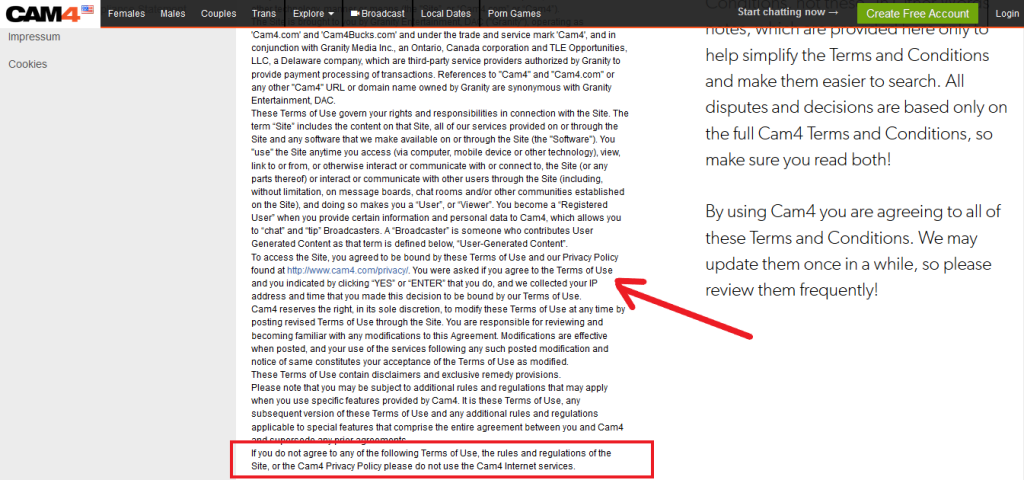 Reading that passage spawns so many questions as a broadcaster and tech nerd!
Does that mean that Cam4 has one IP address associated with each account, created at the time of sign-up? Are users only allowed to sign into Cam4 from the IP address that was used at the time of agreement to the terms? Could that affect models who want to broadcast from a different state or area, who may have a different IP because of a move or a trip? What kind of data does the IP address hold that prevents age and ID verified models from changing their IP?
Two days after the VPN issue, I signed into Cam4 using the Google Chrome browser instead of Firefox like I had when I was "banned." I was connected via a VPN again, and — surprisingly — I was able to sign in. Below is a screenshot that shows my VPN was active on my computer (the green logo is circled in the bottom corner) and that I was signed into Cam4 as "virtualsub." (Front page models obscured for privacy.) My best guess is that I had third-party cookies disabled in Firefox but allowed in Chrome.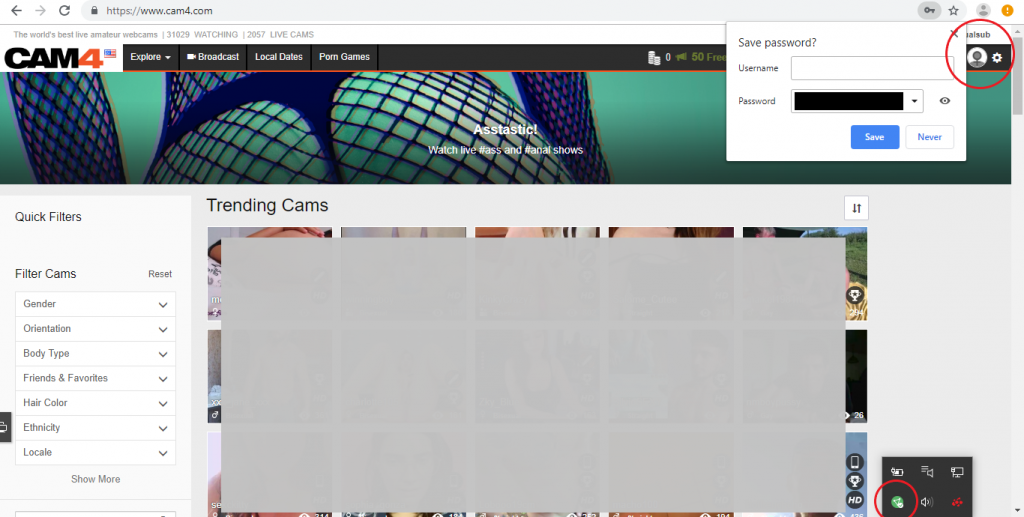 It seems like there isn't a clear answer so far on why this VPN ban is happening sometimes and not happening other times, and it would be helpful if there was a more specific message that popped up when someone is blocked from connecting with a VPN/proxy/without cookies enabled.
What would happen if Cam4 let me sign in with the VPN but then discovered it? Would I really be banned? Would I lose any earnings I had made?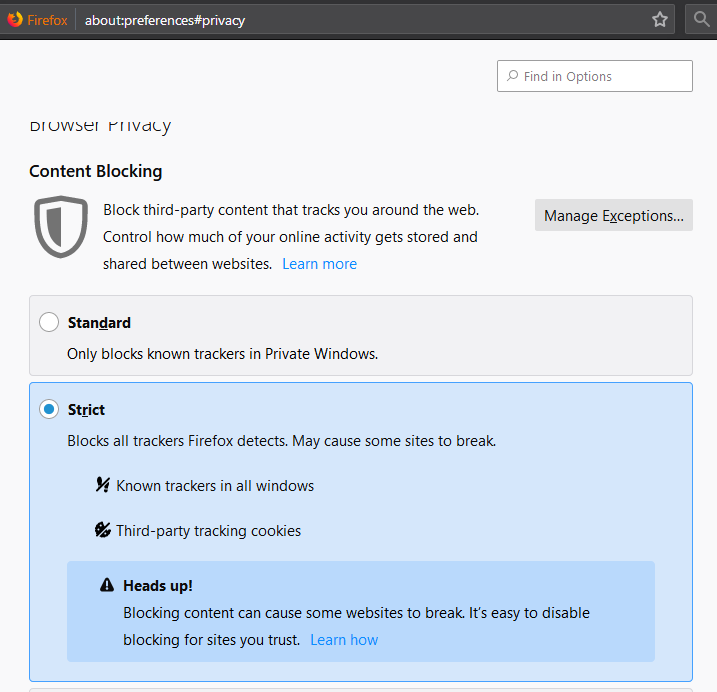 As VPNs become more of a commonly used electronic service questions like those will have to be answered.
Legally, a cam site has its own terms, and they can change them at any time without notice. If a model finds those terms invasive or hard to interpret, they have to make the decision to embrace the terms or not use the site at all. The best way to deal with the technical and ethical challenges that camming can present is to stay informed, use your resources and make decisions that support whatever you stand for.
— 
Anouk Gilmour is a registered yoga teacher at the 200-hour level. Eight years after trying camming in college, she is an amateur adult model again. Find her on Twitter at @anoukgilmour.