Larkin Love is the epitome of independence.
With a dream in hand, back in 2011, she attempted to get her start in conventional adult content production. Love wanted to be a porn star, but, "[a]fter driving back and forth across LA and the Valley for 'go sees' only to be told that I was 'un-shootable' or 'unmarketable,' I realized that working for myself had always worked out well," she explained.
Today, at age twenty-six, she has a thriving career as an independent content producer, running "Larkin Love's Fetish Theater" via Clips4Sale, among other sites. And though she is interestingly quirky — For instance: "A fun fact about me is that I absolutely abhor cold cereal, all types. I can't stand the sound of it being eaten, the smell of it or even the sight of it. Dry cereal is bad enough. If it's served with milk, it's even worse. I love milk on its own, though," Love shared… Hmmm — she also deals with a fair share of serious issues.
Love took some time out to share a bit more about her hypnotic career and the odds she defied to get there.
—
YNOT Cam: What did you do before you started to work online?
Larkin Love: I had an eBay store selling all kinds of random items. Prior to that, I'd worked in a library while I was in college. I mostly worked in the computer lab, and it has been really helpful with working online. I also worked in circulation and shelving and was actually the only person who was able to manage all the microfiche. I just seem to function really well in careers that are a little unorthodox and let me set my own goals.
How did you get started in the industry?
I started out in the adult entertainment industry as a stripper. I've worked in clubs from Houston to Las Vegas but decided that I wanted to give porn a shot. So, with just a car full of clothing, a laptop and a dream, I made my way to Los Angeles.
I had two agents that got me nowhere. After driving back and forth across LA and the Valley for "go sees" only to be told that I was "un-shootable" or "unmarketable," I realized that working for myself had always worked out well. I knew that I could make my mark. I got a video camera and started making content exploring every fetish and idea I could think of.
Now, several years later, I'm making what really works for me and fans of my sexual imagination. It's so fulfilling to be able to express myself and indulge my creative side without having to work to someone else's schedule or ideas.
What are some of the most advantageous aspects to working online?
For someone with chronic health conditions, it's a godsend with lots of advantages.
I can work at whatever time of day or night, as I see fit. I can work from the comfort and safety of my home. It allows me the freedom to create content with a global marketplace. I've built my own personal brand and identity. I have a partner, Alex Saint — he's an adult performer, but also a great camera operator and very capable with just about everything to do with production. With our equipment setup, content can be conceived, produced and delivered just about anywhere in the world. If I had to describe it in one word, I'd have to say "flexible".
I recently saw that you and your fiancee were separated while trying to re-enter the US – how terrible! I hate to ask, but it is very important for people in the community to be aware that discrimination can operate at this level. So, can you tell us what happened?
I can't go into great detail due to possible legal action, but the essence is that Alex and I were returning from honeymoon — we decided to take it before the wedding — and we were stopped by Customs and Border Protection. We were separated and questioned for several hours. Despite having a valid visa, they denied Alex entry to the US and he was sent back to the UK. I was allowed a few minutes to kiss him goodbye while "supervised" by several agents.
We were later advised that anyone entering the US, whether a citizen or not, can be stopped, detained and questioned. If you're not a US citizen, you can be refused entry to the US without reason or recourse. Models should be aware that you can also have all of your possessions searched, including your computer and phone. If you refuse to provide the password, they can seize your electronics and send it off to be cracked. Due to all the attention and focus brought about by FOSTA/SESTA, there's a real danger to models and other online sex workers of having your life ripped apart before your eyes.
We're refusing to be separated any longer than is absolutely necessary, and we're now doing everything we can to set up a new home and life together in the Netherlands.
Author's note: It's difficult to transition from such a terrible story to another topic. Please be aware friends and forgive this hackneyed, awkward jump from one topic to the next.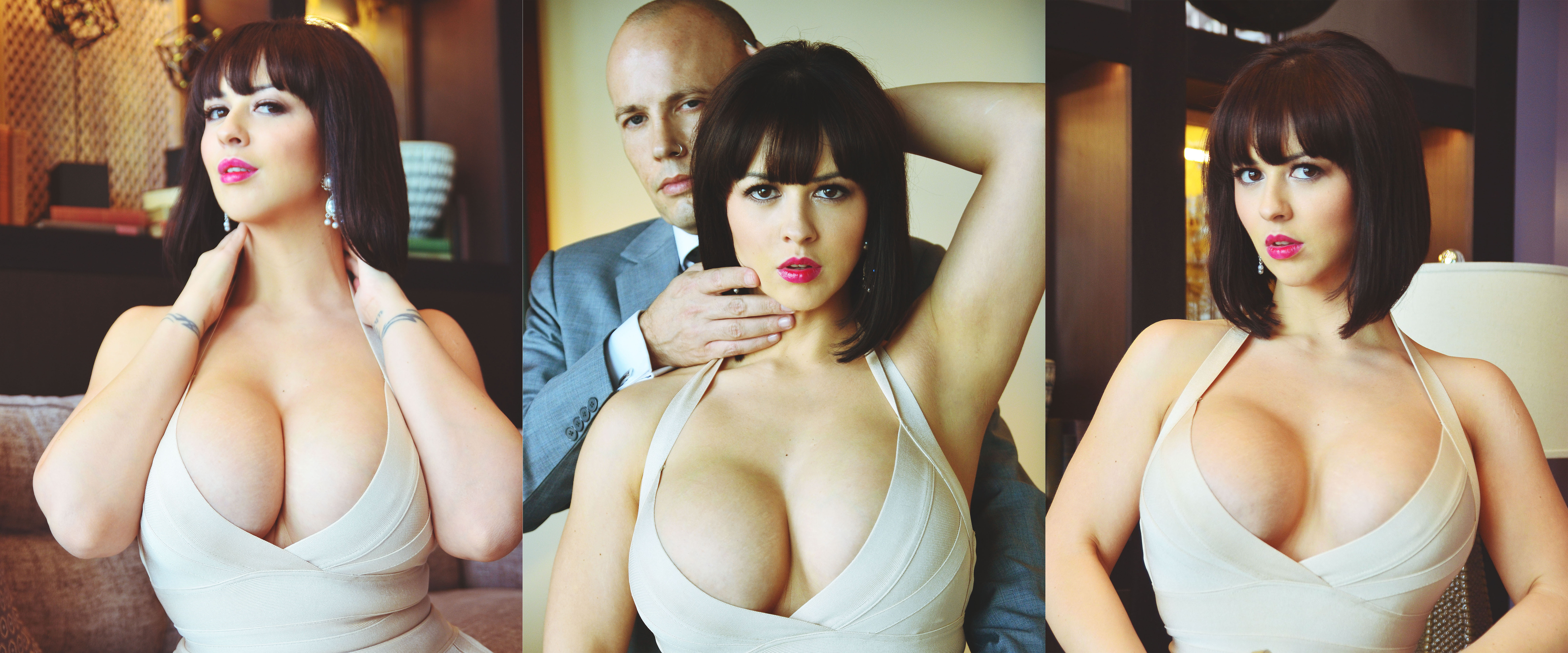 Outside of your career, what are you most passionate about?
My partner introduced me to the incredible thrill and tranquility of diving. I'm now certified as a PADI Advanced Open Water diver. In just over a year, I've dived the wreck of the USS Spiegel Grove in Key Largo, been surrounded by fish in Thailand and touched the underwater divide between the North American and European continents in Iceland.
As a child, I wanted to be an astronaut and this is the closest thing to being in space. Hovering near weightless and seeing things that most other people will never experience is so exciting.
If you could change one thing about today's world, what would it be and why?
I really want to see a world with less prejudice and more equality — a world where sex workers, and particularly, marginalized sex workers, aren't denied even the most basic of decency and civility because of their gender, ethnicity, outlook or presentation. We're all people trying to make our way in life.
Find Larkin Love online at larkinlove.com.
—
Erika is a sex positive people watcher (and writer). Email her at erika@ynotcam.com.