"Vanilla" work and sex work have one thing in common that cannot be denied: They both have the capacity to be prosperous businesses.
That might be obvious, but having that understanding can help your sex work business prosper. All smart businesses thrive when marketing themselves, providing quality products and service and utilizing any resources available to evolve.
Considering all of that made me wonder: Could adult business advice be gleaned from watching successful YouTube creators?
It seems I'm not alone in my thoughts. Adult business mentor, phone sex operator and YNOT Cam contributing author Amberly Rothfield wrote an amazing book called "How I Made $10,000 A Month As A Phone Sex Operator," which has inspired many readers, including myself. It's full of her tried-and-true phone sex expertise, but it also includes a ton of straightforward business advice that helps boost earnings.
It's not rare to see feedback on Rothfield's Twitter feed from readers saying that her book has helped them improve their vanilla businesses. One model even said that what they have read in Rothfield's book reminded them that they had valuable vanilla business skills they could draw upon for for phone sex. It's really all the same, and the skills apply either way!
With this in mind, let's consider some of the things some tactics used by the biggest online hustlers around — mainstream, vanilla YouTubers.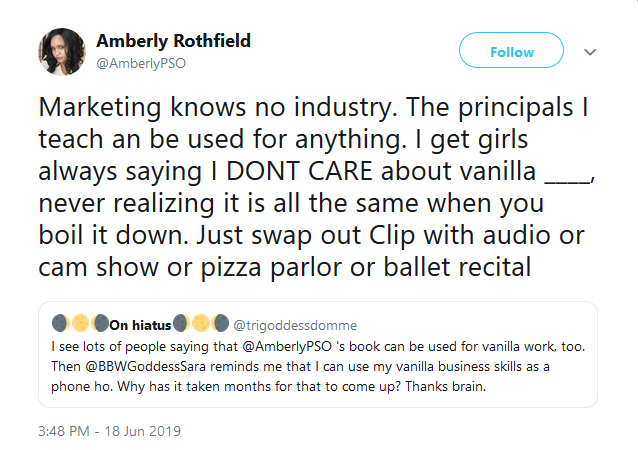 While absorbing anything by — to name just a couple at random — Jenna Marbles and Mista GG for a few months, it became obvious that dedicated YouTube creators do many of the same things dedicated adult creators do. We all make videos and other content, maintain a social media presence and fan base, use marketing skills to be visible, pay taxes and more.
I started to make a mental list of the ways YouTube creators worked for their success and began studying Nick Nimmin's excellent videos on how to run a channel and make awesome content. While everyone's personal definition of success may vary, I hope these six YouTube-inspired tips will give you new ways to approach your content.
1. Make Interesting Thumbnails
A powerful visual can influence your success, and an eye-catching thumbnail can be the deciding factor in whether or not someone clicks on a video. YouTube creators put a lot of effort into their thumbnails because of this. When you have the option to upload a thumbnail on a video you're selling, pick one that showcases an image that you think creates curiosity in a potential viewer. Or, create one with photos of yourself that relate to the video.
Another option for thumbnails is to add title text and other elements like graphics, a logo or a watermark. This gives it a finishing touch that shows the viewer you put extra effort in. Thumbnails can easily be made in graphics making or photo editing programs like Canva.com or Ribbet.com. Just capture a still from your video, then edit it, save it in the correct format and upload it like a regular thumbnail. Don't clickbait your viewers, though – that's one thing that the entire YouTube audience cannot stand.
Author's note: I know Bon Appetit isn't a "small scale" creator, but their thumbnails are inspiring to me.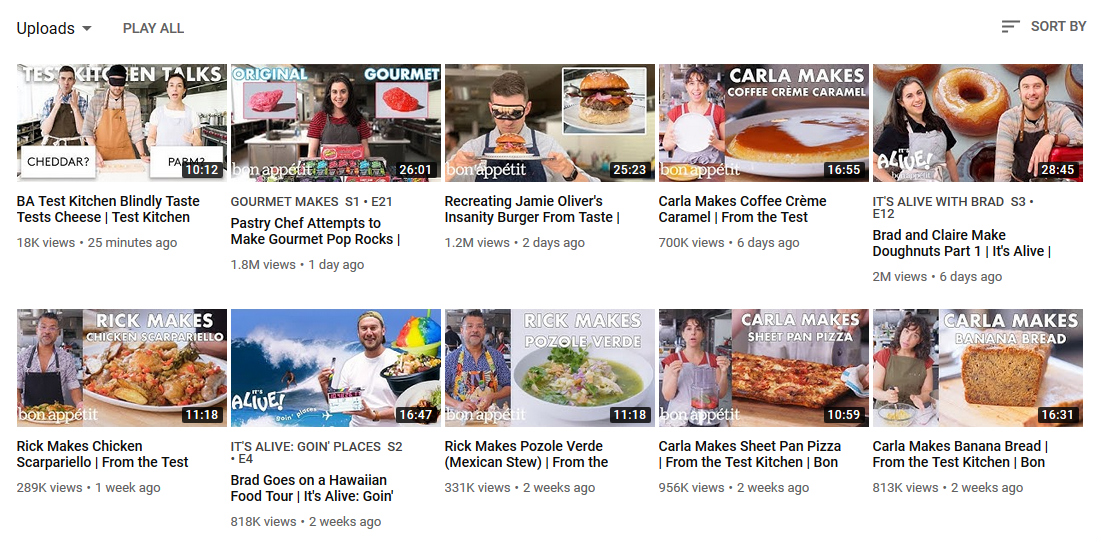 2. Ask Viewers To Follow You
Don't skip this step! YouTube creators know that self-promotion is one of the few ways to get noticed, so they make sure to say a call-to-action — usually within the first few minutes of their videos. Common phrases include "Be sure to hit that red subscribe button!" or "Give this video a thumbs up if you liked it!"
While it might feel weird to promote yourself in such a straightforward way, it works, and it shows that you care about having an audience. I always find it sweet when creators mention that they would "love to have" the viewer subscribe to their channel to join in on their fun.
3. Use Analytical Tools To Your Advantage
Videos uploaded to YouTube have many criteria to meet in order to be better detected by the almighty algorithm. For example, the length of time a viewer watches a single video — or, audience retention — influences the way the algorithm promotes it. Cam sites and clip sites can function similarly, as their own criteria and algorithms usually generate the order that model profiles are arranged.
Streamate generates placement by taking stream quality, time online, audio, and ratings into account. (More on that can be found here.) ManyVids assigns five top tags, called "My Top Tags," to each profile based on the most commonly used tags in their videos. This helps give profiles a chance in the search results and, thus, tagging your videos correctly can really help. Contact the support team of sites you work on to inquire about ways you can increase your position in rankings based on the criteria they set.
4. Engage With Your Audience
Engaging with your audience builds a sense of community and interacting with your fans simply makes them feel good. The YouTube creators with loyal fanbases encourage feedback and discussion in the comments, which gives their fans a sense of belonging. Even if you don't have a ton of time, responding to fan comments, "liking" a post or shouting someone out are all easy ways to make people feel special. When people feel acknowledged by their favorite creators, they are more likely to stay a fan.
Pro tip: Spend a few minutes in the morning engaging with your fans – like, RT, comment, show some love!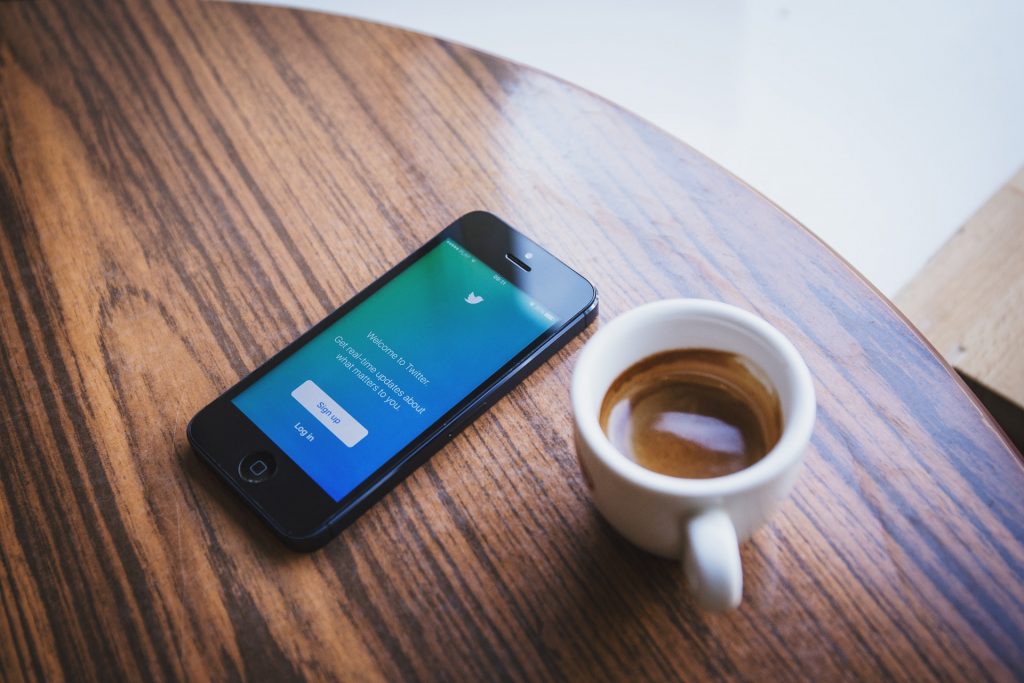 5. Exist On Other Platforms
Almost all creators on YouTube list links to their other platforms in their video descriptions. YouTube is just one place to create, and a solid brand benefits from being active on more than just one website. Fans love their favorite creators, and creators profit from having multiple platforms where they can gain recognition. Plus, your fans want more!
You don't need to be on every social media platform to be there for your peeps – just stick to what sparks joy. The purpose is to be active online outside of camming and uploading clips. A personal website or blog and one or two regularly updated social media accounts are great to start with. Other platforms like Twitch or Discord are also great for broadening your brand.
6. Be True To Yourself
YouTube audiences can be brutally honest consumers of content who give feedback regularly and freely, for better or for worse. While it can be scary to put yourself out there, people can tell when someone conforms for the sake of success. Behind strong YouTube channels are genuine people who are passionate about making great content. Their fans like, watch and comment on every video the moment it comes out because they feel a true connection to the person who made it.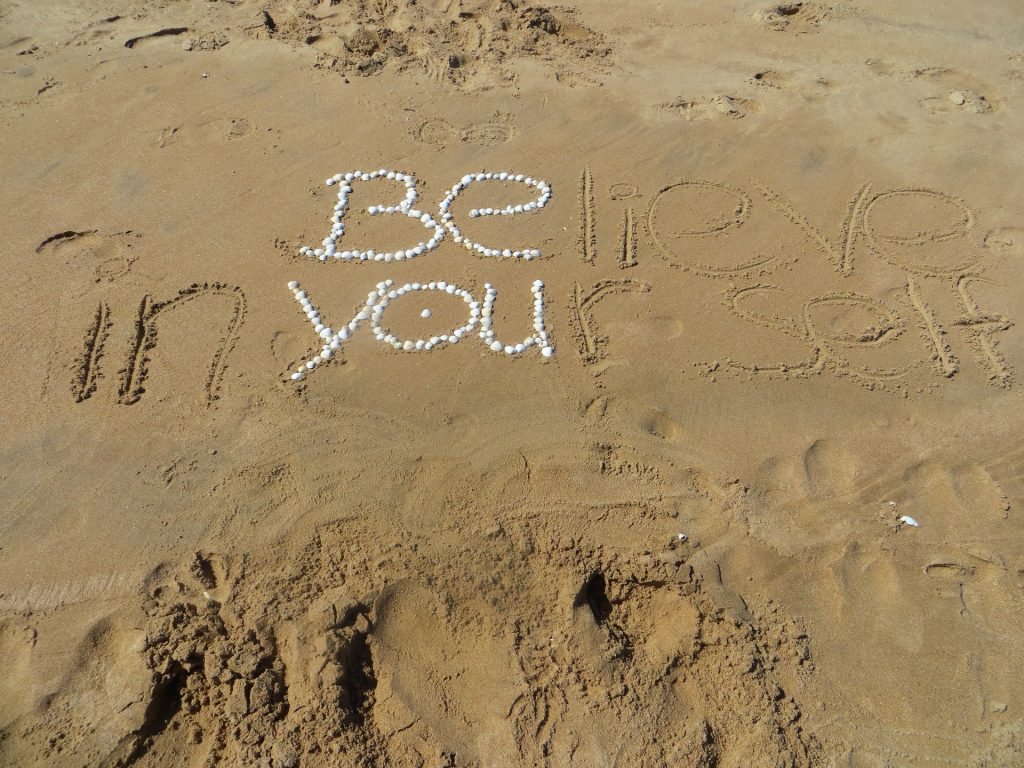 Always be true to yourself in work, in life and in your dealings with others. Your authenticity will be recognized as the foundation of the lasting success you create, no matter how you define it.
Do you draw inspiration from everyday life for your adult content? Let us know what sparks your creative flame on Twitter!
—
Anouk Gilmour is a registered yoga teacher at the 200-hour level. Eight years after trying camming in college, she is an amateur adult model again. Find her on Twitter at @anoukgilmour.
Screengrabs by the author. Other images from Pexels here and here, as well as Pixabay.