"A fun fact about me: I won about $30,000 for charity in a trivia competition!"
Evie Scarlette is objectively amazing.
Scarlette is currently twenty-eight years old and has been actively doing sex work for a year this past May. Previously, she sold panties and did a few custom videos here and there under a different name.
She took some time out to share more about her work and worldview with YNOT Cam. Turns out, her massive trivia earnings are just the beginning!
—
YNOT Cam: What prompted you to begin your career online?
Evie Scarlette: Before I started sex work I was doing a small webcomic about mental illness. I was trying to get my art career off the ground while also searching for a diagnosis for all the stuff that was going on with me at the time.
I started doing online work because I'd just gone through a divorce and was in a really bad way financially. I'd previously dabbled in doing online work like custom videos, and I frequently posted nudes online because I'm an exhibitionist. So, I figured I'd go back to sex work and see if I could make a career out of it.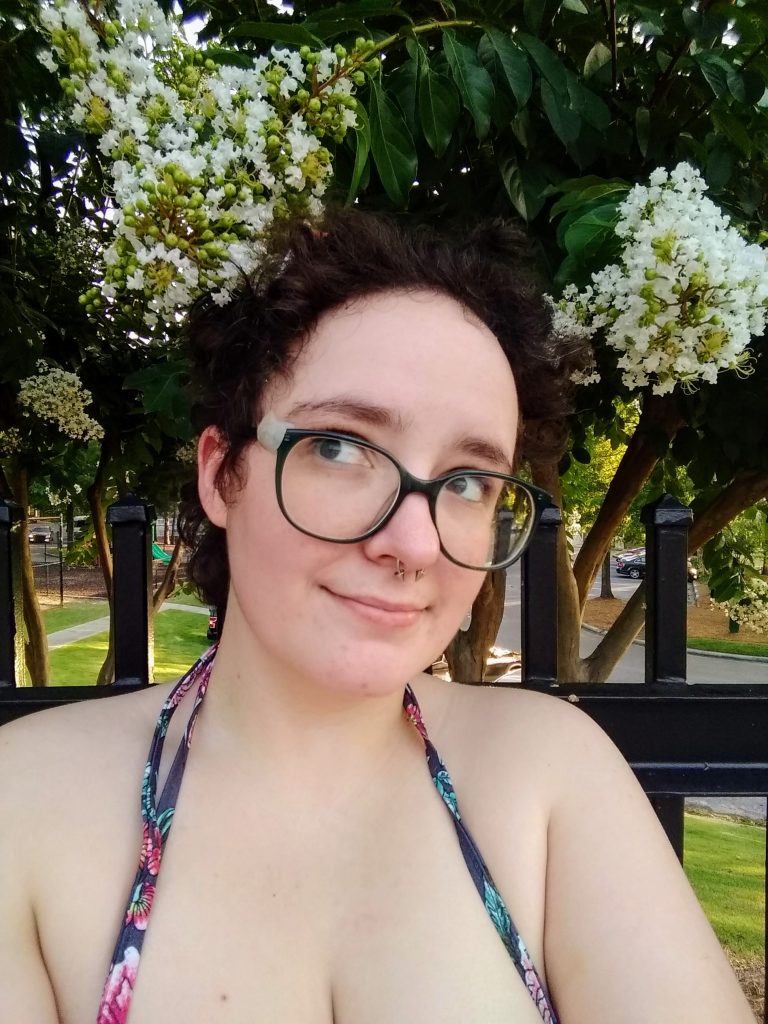 I saw in one of your pictures that you have some script tattooed along your ribs. What does it say, and what's the significance?
Ah man, it's from Minecraft! I'm not sure how much you know about Minecraft, but the game is actually beatable. You go to this place called The End, and there's a dragon there that you can fight. When you win and hop back through the portal, you're shown this long beautiful poem. My tattoo is an edited excerpt from that, and it reads:
And the Universe said I Love You
You have played the game well
Everything you need is within you
You are stronger than you know
You are the daylight
You are the night
The darkness you fight is within you
The light you seek is within you
You are not alone
You are not separate from every other thing
You are the Universe
Tasting itself, talking to itself
Reading it's own code
I love you, because you are love.
Those words deeply resonated with me. It honestly took me by surprise — I was not expecting that from Minecraft, of all things! But as soon as I read it I knew I wanted it on me forever. It's a reminder that I'm a person like everyone else, that we're all connected and to try to love myself and recognize that I am a strong, capable person.
What are some highlights, challenges and general observations you have about working online?
Best things are the people: The community of fellow models who continuously have my back and take care of me. The customers who send me a present just because I've made them smile. The people who tell me that they're ashamed of their fetish, and I help them explore and experience things they feel too ashamed to mention. The fact that I am the best part of someone's day.
The biggest challenge is the stigma and censorship. I get into so many arguments with people who don't think sex work is real work or who think it's an easy job. It is not easy to be the director, model, social media manager, accountant and so on.
Perfectly normal bathroom decor. pic.twitter.com/nyyzSUAE9H

— ??Eerie Evie ?? (@exxxscarlette) July 11, 2019
I read in various bios and snippets: "Sometimes I rock a wheelchair" and "I have Ehlers-Danlos and Mitochondria Disease." Can you explain in lay persons' terms what that means?
Mitochondria Disease and Ehlers-Danlos Syndrome are both rare, long-term incurable genetic disorders. Mitochondria are the powerhouse of the cell, and they're responsible for making all the energy your body needs to do, well, just about anything! Breathing, digesting and your heart beating all rely on mitochondria to do their job. In someone with Mitochondria Disease, the mitochondria are mutated and thus struggle with making energy for the body. This results in a lot of complications. Some can be "mild" like fatigue. Some are more serious, like strokes.
Ehlers-Danlos syndrome is a name for a bunch of different disorders that impact your connective tissue, which is responsible for your bones, joints, skin and so on. Everything in your body is made up of connective tissue, and in people with Ehlers-Danlos syndrome our body creates faulty collagen causing things like frequent dislocations, stretchy skin and chronic pain. There are many types of EDS, and EDS loves to bring its friends to the party — things like POTS (that low blood pressure feeling when you stand up too fast), gastroparesis (a paralyzed GI tract) and Mitral Valve Prolapse (when one of your heart valves spits up, basically).
My team strongly believes my EDS is linked to the fact that Mitochondria Disease runs in my family, although an actual link has not been officially proven. I'm signed up to be a guinea pig to help prove the two are related and to further research and potentially find a cure.
That's a lot to manage and must have a significant impact on your work…
Being chronically ill has a massive impact on my work. It can be very difficult to ride a dildo when your hip is painfully dislocated, and it can be difficult to find the energy needed to cam and record when your body literally does not make the energy the way it should. Not everyone is understanding when I say I need a minute, although I'm super grateful that the following I've cultivated usually gets it. I've been turned away from companies who prefer "healthy looking" bodies before. It sucks, but disability discrimination is real.
It is really important for me to be open about my chronic illness. I feel like, in porn, we don't see enough of disabled people having sexual experiences. Disabled people are either fetishized for being disabled or seen as functionally asexual with no sexual desires whatsoever, and I really want to change that. I want people to know the body they get aroused by sometimes uses a wheelchair, sometimes sleeps for days, sometimes looks uneven and out of place and that's okay. I also want other people with disabilities to know that they can do sex work if they want to. There are ways to make it work.
This world is not accessible, and people with disabilities usually have to find ways to adapt — sex work is no different. If you have a chronic condition, a genetic disease, body scarring, sagging skin, if it's hard for you to wake up somedays and if somedays you can't leave your bed at all, there is still a place for you here.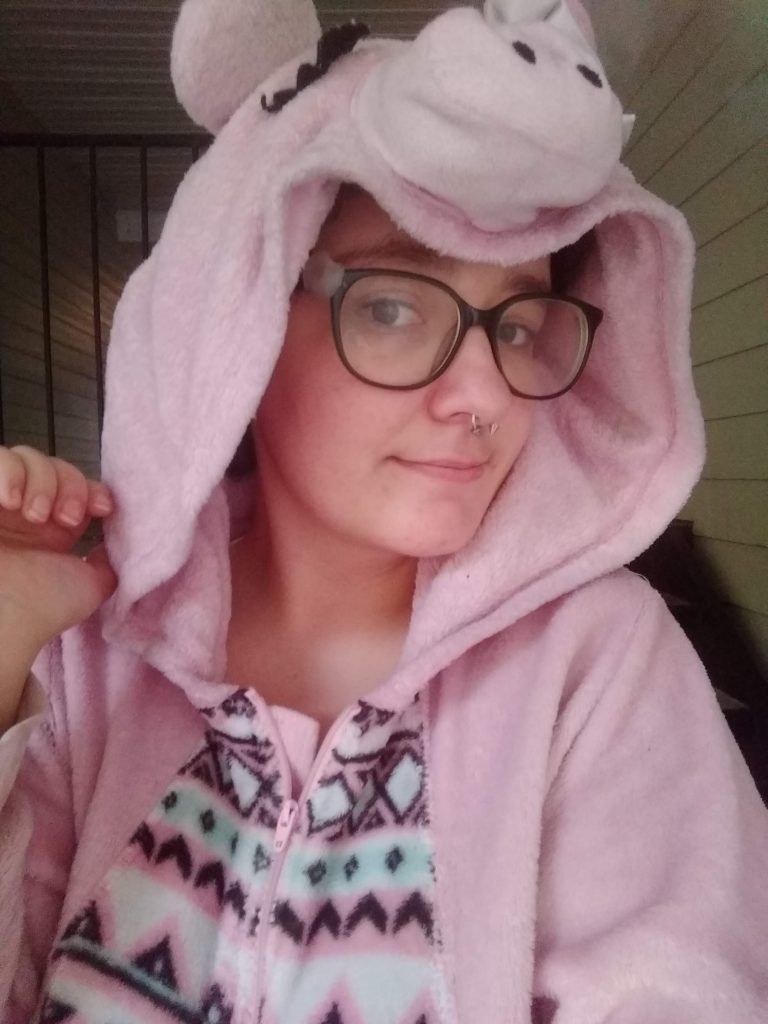 Are there any community spaces or resources you could recommend for other models who may need them due to similar experiences?
ChronicSex.org is a podcast about the intersections of sexuality and disability. I also recommend giving them a follow on Twitter. They post a lot of articles and news about sex, disability, race and gender.
Andrew Gurza is a queer man with cerebral palsy who runs a podcast called "Disability After Dark" and has a blog here. He's also working on a new sex toy company geared specifically to those with disabilities, especially those with limited hand strength and motor control.
Also, disabilities are not always physical and visible. More and more companies in the adult industry are working to make their spaces safer and more accessible to those of us who are physically or neuro divergent. It's amazing to see, and I'm grateful for those spaces where everyone can feel welcome and included in sexuality.
I recently saw that Reddit was banning all sex-related ads on the site, and sex work censorship seems to be on the rise across the internet in general. With all that in mind, in your opinion, is Reddit a worthwhile space for new models to start developing these days?
I actually just wrote a blog about this!
I'm not "in the know" about why Reddit would choose to ban NSFW advertisements site-wide. My suspicions are that perhaps there was some internal flagging that was causing NSFW ads to appear outside of NSFW subreddits. Or, perhaps it has to do with Reddit as a company and the investment they've just taken from censorship-heavy China.
In any case… I definitely think Reddit is an amazing resource for new models. I highly recommend looking into it, even if just for self promotion. Reddit doesn't censor lightly. There are lots of problematic and controversial communities on Reddit  that remain because Reddit prefers to shut down behavior, not ideas. So if a community is actively threatening a person or group of people, Reddit will ban that community, but for the most part Reddit allows communities to exist as long as they are not promoting harm.
Selling online services — very important: full service/meetups are not allowed on Reddit — is not done behind the back of the administrators. They're aware of these communities and have had interactions with the mod teams. As far as NSFW content, look at Gonewild. It has billions of subscribers. Billions. I truly don't feel that adult content is going away on Reddit anytime soon.
As far as using Reddit as a platform to make sales, that's always up in the air post-SESTA/FOSTA. Selling adult content on Reddit is nothing new. I'd say use the platform as long as you have access to it. A lot of people make the majority of their incomes from Reddit alone. Give it a try if you haven't yet!
Outside of your career, what are you most interested passionate about?
Art! I love to create art. I also love animals and want to eventually move to a big house where I can foster lots of critters.
Speaking of critters, I see on Twitter that you are making porn to send your cat to a good college. So, I mean, what college does she even want to go to?
Haha! I have a lot of pets – two cats, three dogs and four rats. The cat in question is Pumpkin, my eldest cat. She's a tortoise shell, old, crotchety and talkative. I think she'd go to MIT and study something like Biological Engineering. She's a very smart cat — maybe too smart!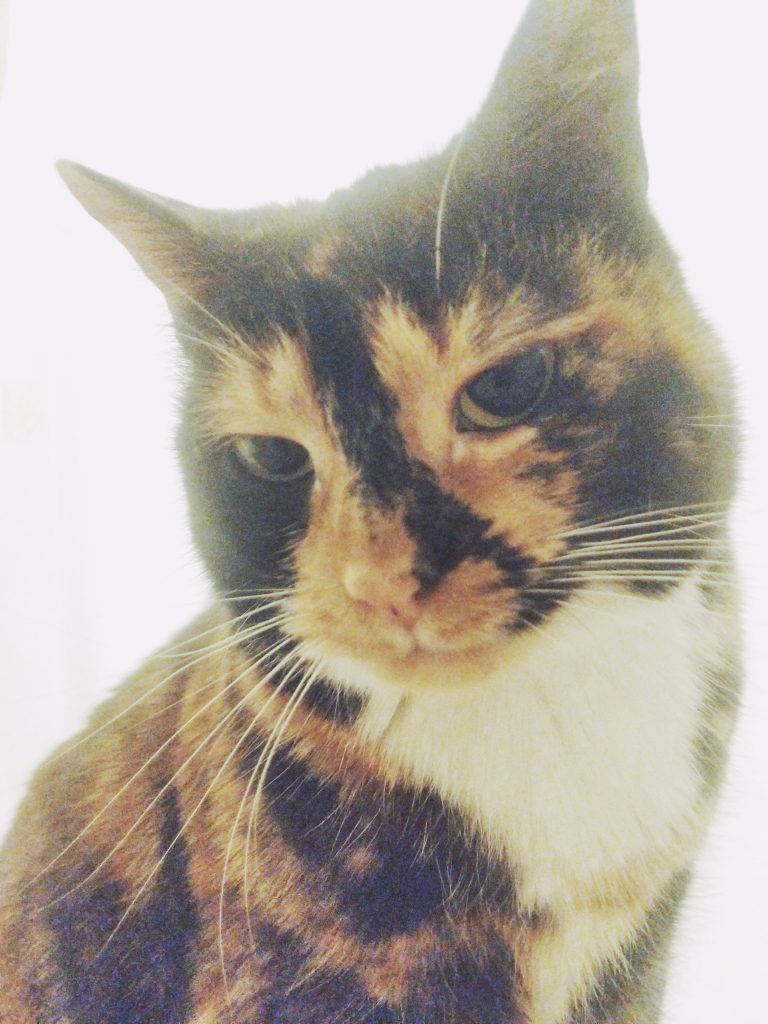 If you could change one thing about today's world, what would it be and why?  
Just one thing? That's so hard! My heart hurts so much for a lot of what is going on today. I suppose I would choose decriminalizing sex work. It's a valid job that deserves to be treated just as any other.
Find Evie Scarlette in Twitter at @exxxscarlette, Reddit and Clips4Sale right here. 
?LOOKING FOR ME?:
*AmateurPorn: https://t.co/0w0OmyksMm
*C4S: https://t.co/FmKfW8WSSd
*Reddit: https://t.co/qJj17vlzWH
*Insta: https://t.co/Sc7kzQ0rnt
*Fancentro: https://t.co/IB0v18djaO
*NIteflirt: 1-800-863-5478 ext: 11792812
*ManyVids: https://t.co/LFQ2puwDIO

— ??Eerie Evie ?? (@exxxscarlette) March 2, 2019
—
Erika is a sex positive people watcher (and writer). Email her at erika@ynotcam.com.