Lilimissarab is a thirty-two year old Dutch-Arab woman currently living in Portugal. Before that, she was living in the Netherlands, where she started her adventure in the adult industry in 2012.
"At first, I only did online webcam shows," she explained to YNOT Cam. "It wasn't until around 2017 that I started to produce my own solo content. I stumbled across Clips4Sale, thought I'd give it try and haven't stopped making videos since."
This year, Lilimissarab started shooting girl-girl scenes with several European based performers, including Sahara Knite, Musa Libertina and many others. "I prefer to shoot all-girl scenes because I like girls and feel more comfortable on camera with girls," she said.
But don't get confused — Lilimissarab knows how to hold her own with dudes too.
"What many people don't know about me is that I trained in Krav Maga for many years, and I'm a licensed instructor," she shared.
Krav Maga — or, "contact combat" as it translates — is a military fighting system developed for the Israel Defense Forces (IDF). It's derived from a combination of techniques that pull from boxing, wrestling, Aikido, Judo and karate, along with realistic fight training. Krav Maga is no joke.
"I started with Krav Maga to gain confidence," Lilimissarab said. "And nothing gives you more confidence than being able to force grown men twice your size into submission."
Do not fuck with Lilimissarab. Instead, read on to learn more about her!
—
YNOT Cam: What was your life like before you started your career in adult entertainment online?
Lilimissarab: My life before being adult performer was rather boring. I was in law school and on my way to becoming a public prosecutor. I paid my way through college by working as a paralegal at a non-profit organization for low-income families. It was during a seminar with prominent lawyers, public prosecutors and judges that I realized that I wouldn't enjoy working in that field — or in any office job, for that matter.
I didn't want to be another brick in the wall and I wanted to lead a more unconventional life, but I wasn't exactly sure what I wanted to do until a friend told me about someone she knew who was earning big money with online webcam shows. This intrigued me because it's kinky, forbidden and unconventional. I did some research and decided to give it a try.
After my first session, I was hooked. It feels liberating to know that I'm my own boss, that I don't have to report anything to anyone, and that I can live my life the way I want doing. It's something many people dream off but don't have the guts or opportunity to act on.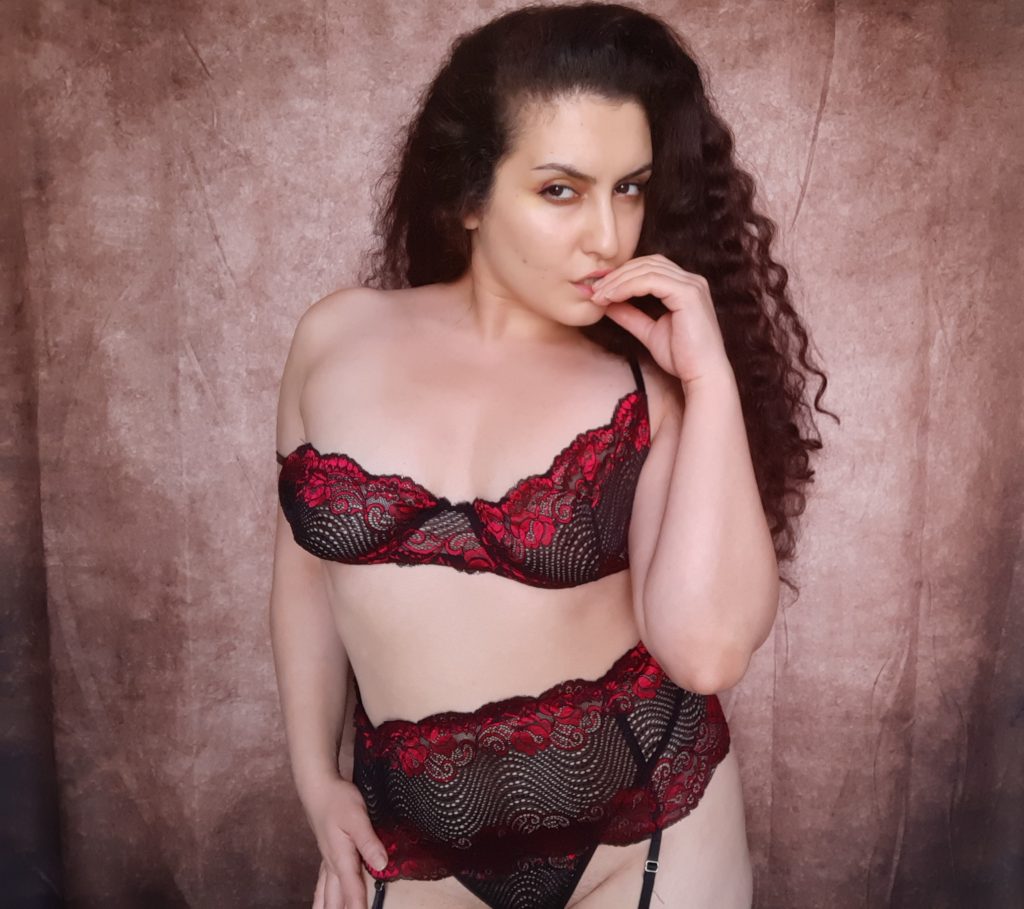 You've lived in a lot of interesting places – what's your favorite thing about each one?
I've lived in literally every corner of the Netherlands. I encountered crappy stuff in each of those corners — that's why I moved. I did learn a valuable lesson though, and that is you just end up in another place with its own crappy stuff.
The best place that I've lived in has to be Rotterdam. Rotterdam is unique to me for many reasons, but nothing beats driving towards the city and seeing the beautiful skyline in front of you. It's the only city in the Netherlands where I feel truly at home.
Next on my list is Amsterdam. With its vibe, the canals and the city are both ugly and beautiful at the same time, which makes it unique.
I'm currently living in Lisbon, Portugal, and it's amazing. Lisbon is both a big city and small town all in one. One moment you're walking on a huge avenue, and the next you're in a neighborhood where people have been living for generations and everyone knows each other. Also Lisbon has amazing weather with long hot summers and short mild winters. The city has this laid back and relaxed vibe.
My favorite city in the world has to be London. Just standing on a sidewalk and hearing, seeing and feeling the city around you is simply amazing!
Feeling cheeky tonight#lingerieday #arabgirl #TONIGHT #MujeresCachondas #followme #follow #camgirl #MIGirlz #sexy pic.twitter.com/coFtlE6Okl

— Lili a.k.a. lilimissarab? (@LiliMissarab) August 25, 2019
What are some of the best things about working in adult entertainment online? What are some challenges?
The best thing about working online is the visitors. A show can be very intimate, and people tend to be more open and tell you their desires and fantasies more easily, compared to "real life." This makes it more easy for me to provide them the best experience possible.
The biggest challenge is also the visitors. You have some people that have very specific expectations, but they're almost always the ones that never share what they like and just assume that you know, even though you're total strangers to each other.
In general, I think that working online and having success online is all about having fun. If you go online and are excited about it, it will be a better experience for you the performer and your visitors who get to see a [model] that enjoys entertaining you.
How does technology support your work and sexual expression overall?
I'm really happy that, with today's technology, models and fans are able to find each other through webcam, video content sites and even social media.
When looking at Clips4Sale, you see all kinds of content being created and sold that was pretty impossible to find before the digital age. It used to be that both models and customers were dependent on porn producers who decided what content should be created. Most of that was the same thing, but with different actors.
Now, if a fan decides that he would like to see his favorite performer create a custom video, he can reach out and make this request. I'd love it if we could reach out to Hollywood and request custom movies instead of all those remakes! 
In terms of creating Arab-themed content, how do you manage sincere requests but avoid things like stereotypes or over-generalizations?
I mainly use the Arab themes upon requests for custom videos. I receive many requests asking specifically to incorporate something Arabic. It can be something small like Arab clothing, belly dance and magic lamps, but sometimes they request full videos where I speak Arabic.
I think these requests are being made due to the lack of genuine Arab content. When I say genuine content that means actual Arab performer that speaks Arabic and is willing to use those traits for adult content. I'm not concerned about slipping too far into the "stereotype" theme. I named myself Lilimissarab as part of my branding plan. I'm an Arab [woman] doing adult work, and that's my thing.
Outside of your career, what are you most passionate about?
I'm really passionate about painting and I paint a lot. The walls in all the rooms of my house are covered with my paintings. I use painting as a way to express my feelings, both the positive and negative.
If you could change one thing about today's world, what would it be and why?
That's easy, I would like to put a stop to human greed. I believe that human greed is the root cause of crime, war, racism, terrorism, poor treatment of animals, pollution, poverty and so many other terrible things.
Find Lilimissarab on Twitter and Instagram at @lilimissarab. Check out her website lilimissarab.com.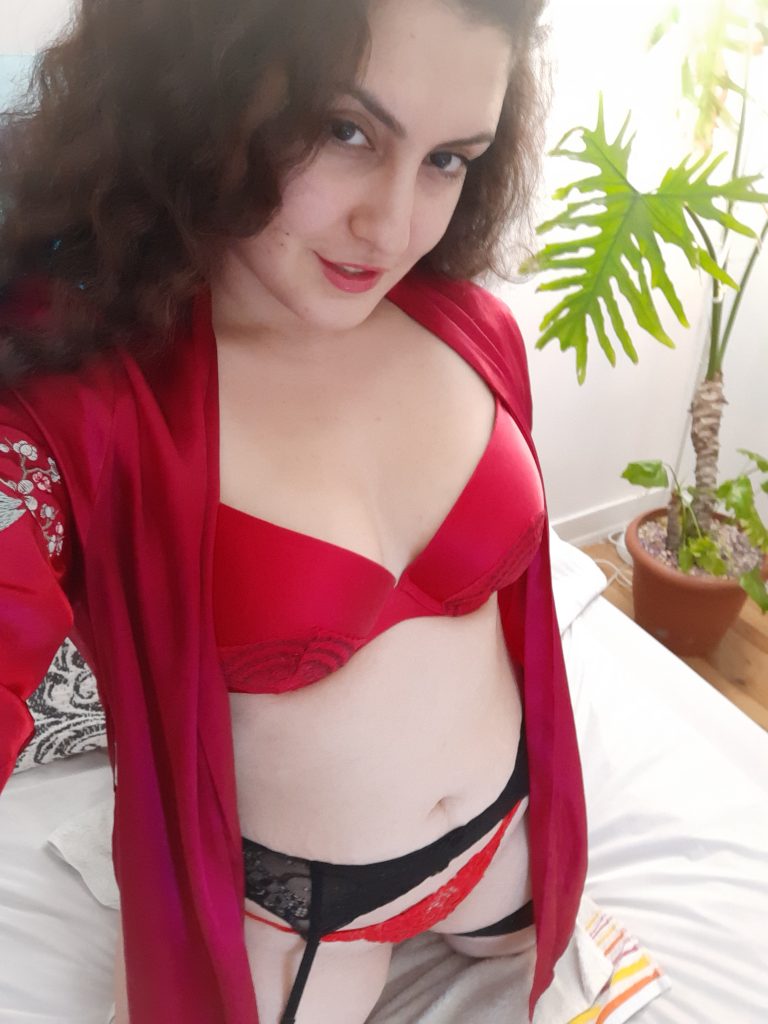 —
Erika is a sex positive people watcher (and writer). Email her at erika@ynotcam.com.