In addition to camming, many models choose to sell photos and videos, sext, schedule private cam shows and run a digital fan club. For a monthly price, models post exclusive content to their digital fan clubs and chat with subscribers. A digital fan club also offers a safe alternative to running a premium Snap, when Snapchat cracks down on posting and advertising adult content or pissed-off viewers report your account.
The most popular fan site is perhaps OnlyFans, a platform specifically built for content creators to host fan clubs. Other popular ones of similar roots include JustFor.Fans, LoyalFans and Patreon, though Patreon is less accepting of adult content.
Fan Features on Content Platforms
Adult models have flocked to these fan sites, and other platforms like ManyVids, Pornhub, iWantEmpire, Chaturbate and ImLive have cashed in on the trend. Often, sites will try to host a variety of different features and income streams. In addition to live cams, for example, MyFreeCams also allows models to sell content via MFCShare and offers a social platform, MFCSocial.
Similarly, instead of just content sales, ManyVids also introduced live cams, later, a fan club feature, and recently, a social media-oriented layout. ManyVids' fan club feature, MV Crush, debuted last March. MV Stars send out content via MV Crush Notes, visible only to subscribers who have purchased one, three, six or twelve months of access. Subscribers have a dedicated inbox to view all Crush notes.
Marketed as a premium subscription service for exclusive content and direct connection with fans, "There are a ton of ways to use MV Crush Club: give fans intimate private content they can't get elsewhere, send out private previews to promote the release of your latest vids, let your MV Crushes see teaser pics of your newest store items, invite everyone to vote for you in the latest MV Contest, send sexy short vids and daily notes will let your fans know you're always thinking of them… the possibilities are endless!"
From the beginning, a big part of MV Crush's appeal was the 80 percent payout — just like OnlyFans. Almost a year ago, Pornhub introduced its own fan club feature (also with 80 percent payout). Recently, MV announced upgrades to MV Crush, including higher payout, trials and more updates to come.
Features include:
Pay-to-open messages. Send a photo or video, but give recipients the choice of paying to see it. You can toggle between the three messaging tabs to select who to send it to. From the MV Crush notes tab, you can send pay-to-open messages to all of your Crush subscribers. From the MV Flyer tab, you can send them to everyone who follows you. From the Messages tab, you can send them to any MV Member(s).
Also note: the maximum video length in MV Crush is currently 5 minutes. For Flyers and regular Messages, it's 15 minutes max.
MV Crush payout increased to 90% for 12 months (from October 18, 2019). This includes any pay-to-open messages sent via MV Crush.
MV Crush trial period: give members a trial subscription to your Crush Club. MV Stars can set the trial period and price. Models can not charge less than $1.99 or more than $29.99 per trial or per month. If they don't cancel their subscription during the trial period, they'll automatically be billed your monthly Crush rate when the trial ends (unless purchased with cryptocurrency or a prepaid card).
Also note: models cannot offer a trial period longer than 30 days. The permitted price for trials and monthly subscriptions is anywhere between $1.99 and $29.99
They also promise to further update MV Crush to make it easier to use. For Crush issues and questions, contact MVCrushHelp@ManyVids.com.
More Multi-Function Features — and Feature Sites
Each new innovation that appeals to models and consumers invites other platforms to follow suit and diversify their features. OnlyFans just started rolling out a "go live" option, and ImLive recently introduced a new cam site called MeetMyFans.
Like ImLive, MeetMyFans offers live cams. A model can do free chat, as is standard on cam sites, or they can go private (one on one) or host a Candy Show — a group show only viewable to paying MeetMyFans members. Models can also sell temporary access to videos, including pre-recorded live shows. They're allowed to sell recorded shows on other sites, too. T
he convenience of being able to buy a bunch of different types of things in one place appeals to buyers. They don't have to buy your Snapchat via FanCentro and join your MV Crush fan club and buy your videos on AP Clips and do private shows on MyFreeCams. They can just do it all in one. But is it as seamless as all that? Only time will tell.
More and more sites are trying to get it on diversifying features and income streams, increasing payouts and giving us models more options to offer varying services to bigger audiences.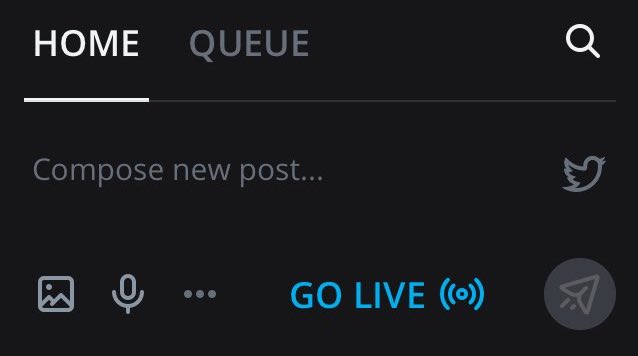 —
Alsanna James is a student, advocate, spoonie, writer, gamer and adult content creator. Half silent oracle, half professional sexpot, you can email her at alsanna@ynotcam.com and find her on Twitter at @AlsannaJames.
Woman in banner by bruce mars via Pexels. Screen grab in banner by the author.