Steve Rickz — aka @Hattrickz91 — is just about the most disarming person ever.
He's been in the industry for four and a half years, is currently twenty-eight years old and lives in New Jersey. He cams and makes solo clips, organic sex tapes and studio porn.
"When I'm not camming or editing videos, I love binge watching shows and anime on Netflix and Hulu, playing videos games — mostly Rpgs — making funny videos, doing impressions — I can do over fifty good ones — reading fantasy books, going to New York, eating new and exciting food and I play ice hockey," he shared.
"That's where my name 'Hattrickz' comes from — it's a hockey and soccer term for a player scoring three goals in a game," he continued. "I don't know why I thought it would be great for a camming name."
I was so astonished by this list of wonderful things to be interested in that I need to reset myself by looking up "hat trick" — because I had never heard that before. It is, in fact, a phrase that describes achieving a generally positive feat or outcome three times in a game, or just in general. Three goals, three baskets, three backflips — exactly as he'd explained!
Maybe when Rickz selected his name, he was referring to three great things he's accomplished during the game of clips and cam? Read on to find out!
—
YNOT Cam: What prompted you to begin your career online?
Steve Rickz: I was a waiter before I got into camming. I was living on my own and had previously gone to college for nursing. I had worked at a data entry job prior, and I discovered I hated sedentary desk jobs. From serving, I liked the people interactions and getting paid according to how hard and effectively I worked versus a set amount an hour.
I came across camming online while looking into stripping. I did a little research and discovered that Chaturbate was one of the best sites to cam on. I watched a few people like my now good friend Jaden Storm and decided to give it a try. A lot of people don't know this, but I was actually overweight when I first started, but it didn't stop me from doing well. I promote body positivity all the time on my platforms.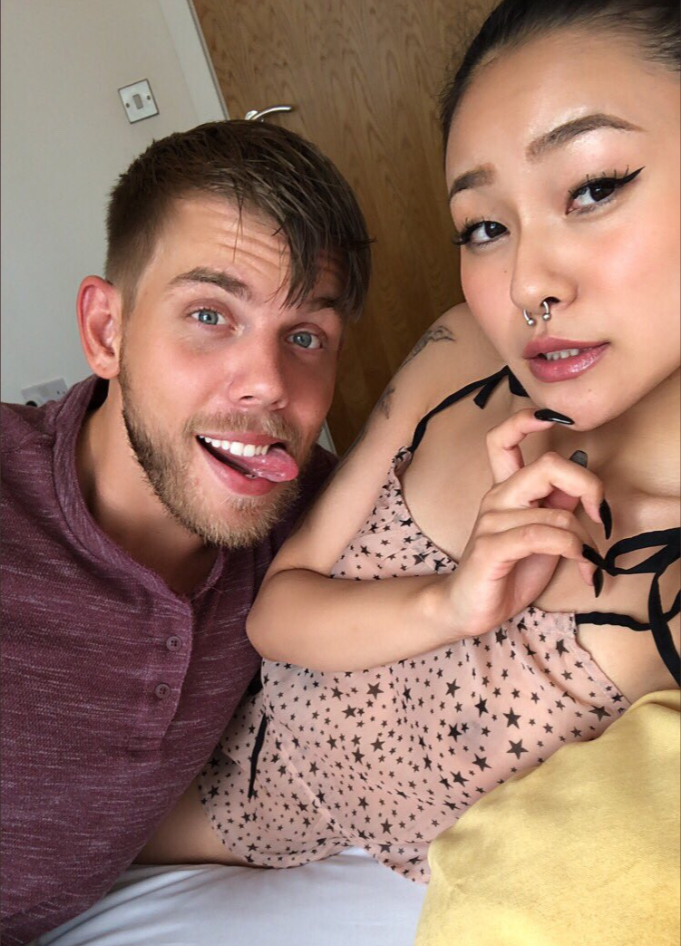 Aside from not being sedentary, what are some of the best things about working online?
The best thing about doing all of this is being your own boss. You can do whatever you desire, and there will be an audience for it. I cammed for two and a half years before I got into other stuff, and I was always afraid that doing other things would hurt my camming. That might be semi-true from my experience — some fans look to cammers to be regular people who do this for fun. Once they know you are serious in porn or fuck guys and/or [women], it might ruin that fantasy for that chunk of people, but definitely not for everyone.
It's all about connecting and treating fans like they are important. Even with the fans that are lost, I opened so many more doors and can now shift my focus anywhere I want. Consistency does bring in the best reward in any field, but if you ever want to change [your cam work] up or keep it interesting, you can without worry.
What about challenges?
I am one of the few male cross performers — gay, straight, trans porn — in the industry. It has been challenging, but equally rewarding too.
I sometimes feel like I have to be ten times nicer and ten times harder working to make an impact, but luckily that came naturally. I have heard bad things from others or seen myself being blocked for no reason, which hurts, but the amount of friends and respect I have earned too overshadows that for me.
Sex work in general requires that you can take some negative feedback and not let it bother you too much, especially in hopes of much more positive feedback. Some models look extra hard for their bad reviews and forget about the good ones. I have done this too. There is some hate on both sides, but not too much from the lgbt+ community. The straight industry rejects me as a performer much more.
Agents and studios will normally say that if someone from gay porn retires for six months they would be considered. I work mostly with independent and self-booking models. I would not be happy if I felt like I needed to stop one for another. It boils down to HIV scares and/or hurting the value of one of their models, which is grossly untrue and proven false especially nowadays. Gay fans will imply I would do better if I stuck strictly to gay porn. I don't agree. The people who won't support me for doing straight porn, I feel, is less than what I make now from doing it all.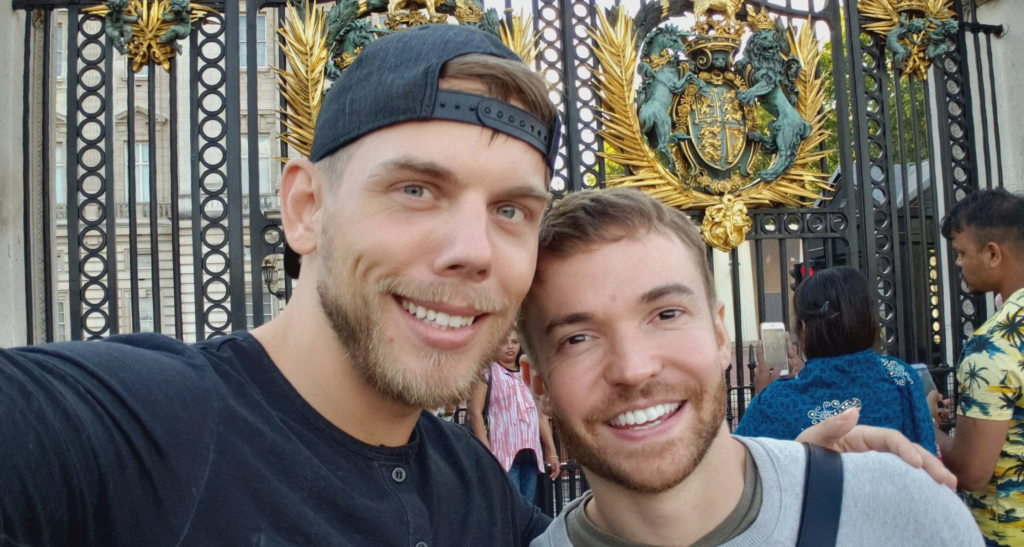 I see you are on Modelhub and ManyVids. What's great about (and what needs improvement on) both?
I am on ManyVids and Modelhub. I've been on Clips4Sale as well. I like ManyVids — I have to drive all my own traffic, but it looks great and is good for model networking. With social media platforms pushing us into the corner, I do find Modelhub to be the best for new traffic.
Pornhub is widely hated by many in the industry for starting off as an illegitimate website — stealing content, hurting the value of porn and giving the idea to people that all porn should be free. It has taken over, however, and has "YouTubed" itself so that models can now make money from views as well as sales — $600 to 800 per million views and 65 percent from sales. The traffic is amazing.
I used to rely on just Twitter and Instagram. I am done with Instagram, and Twitter is much less effective than it used to be. ManyVids needs to improve on traffic, especially on the gay side. Camming is great for bringing traffic to either.
You can tell this man has seen some things. Mostly cocks and ass. pic.twitter.com/mWmOuk9576

— Steve Rickz [Str8upgay, Xbiz LA, AVNs] (@Hattrickz91) October 28, 2019
Outside of your work, what are you most passionate about?
Outside of camming and porn, I am really passionate about art and comedy. I have always wanted to be either a comedian or voice actor, and it's cool that I have the ability to showcase both in my videos. I have had the time and extra income to invest in many art projects this year, sculpting and painting mostly.
Admittedly, I am a slob — but I'm also a pretty good artist. I am also left-handed, which is supposed to already indicate that too!
If you could change one thing about today's world, what would it be and why?
If I could change one thing about the world today it would be the system in which we feel like we must be greedy in order to live and be careful of people we don't know. I wish it were easier for people to listen, trust and aid in the things they believe in and that there wasn't a reason for them not to.
Find Steve Rickz on Twitter at @Hattrickz91 and on Modelhub right here.
If you would like to be profiled for #YNOTMen, contact erika@ynotcam.com. You may also contact Wes Myers, who commenced this initiative, via @WesMyersXXX.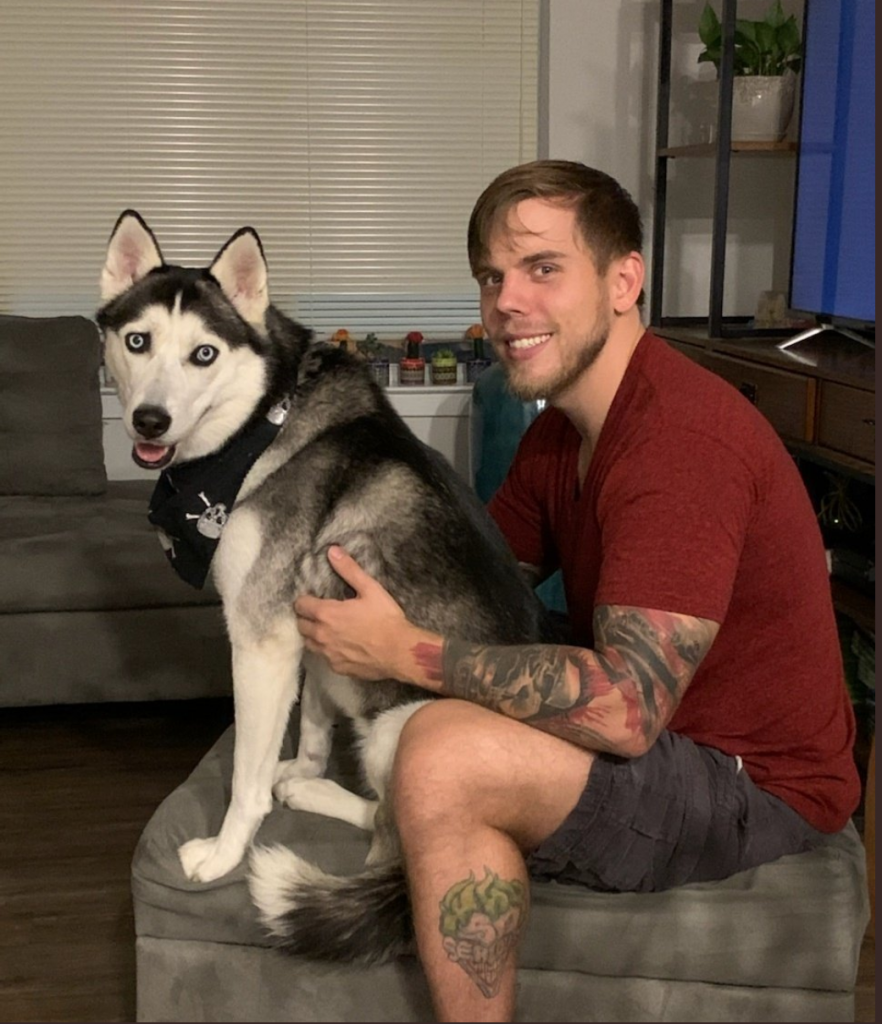 —
Erika is a sex positive people watcher (and writer). Email her at erika@ynotcam.com.