Wes Myers is currently thirty years old and lives in Mystic Falls, Ontario. His background is Jamaican, Scottish and Italian, and he's been in the industry for almost four years — "I love every minute of it!" he enthused.
Myers told us that, "A fun fact about me that not many people know is that I can sing. I went to an arts school and majored in Musical Theatre. My dream role to play would be Simba from The Lion King."
In fact, he almost got to play the role of young Simba in the Broadway production once, but he was too tall. "I made it to the last three boys, but they had already cast adult Nala and we were too close in height," he explained.
Clearly, Myers has a foundation as an entertainer, which works great for his work online. But Myers has another role to play — that of community figurehead — and he wants you (and all the rest of us) to take a closer look at the work men do as models and performers in the industry.
Myers took some time out to chat with us about his work and his interests, and also about his goals for #YNOTMen. #YNOTMen is a new collaborative initiative spearheaded by Myers designed to shine some light on the work men do as models and performers and the ways in which this contributes to the #cammunity as a whole.
—
YNOT Cam: What prompted you to begin your career online?
Wes Myers: Before I became a webcam performer, I worked at Starbucks. After that, I got a job at the head office of the webcaming site CAM4. My role there was Account Manager, along with numerous other roles. I did recruitment, social media, events, blogging, interviews and helped deal with the North American males throughout the site.
After about a year and a half with them, I moved on. That's when I decided to step in front of the camera and see what it was like to be a performer. While I was attending different events, I met a lot of other people in the industry and it felt like one big family. I realized that this was a community I had to be part of.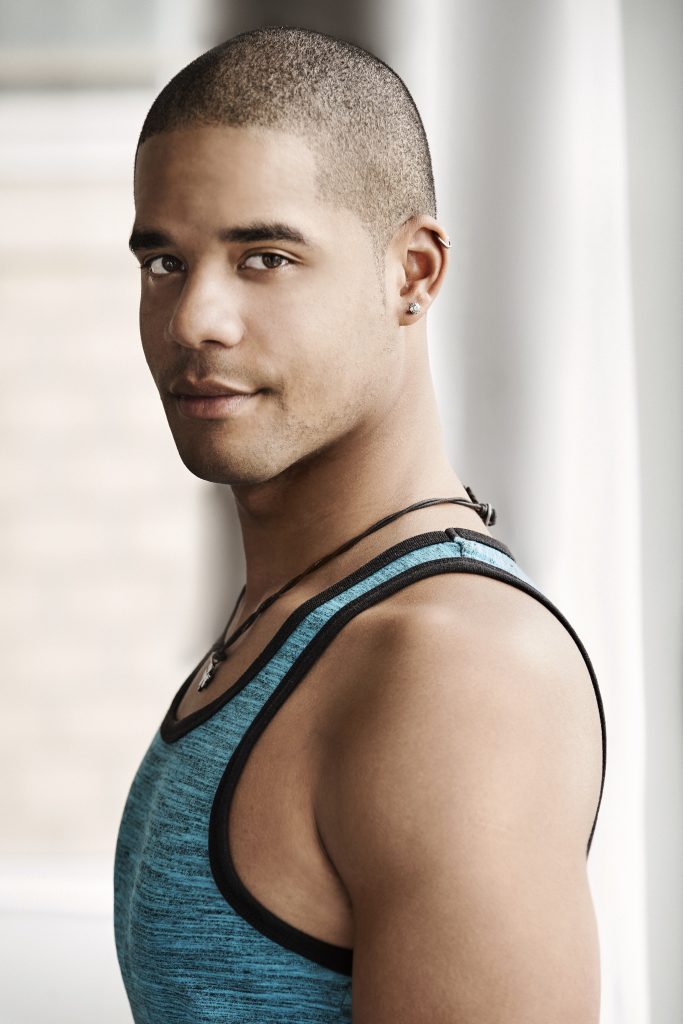 What are some of the best things about working online? What are some challenges?
One of the biggest challenges is getting started — because it's not easy. You don't just log on and start making tons of money. It takes a lot of work to do what we do, and not a lot of people realize that.
The highlights, for sure, are all of the events throughout the year. It's a time where we are able to get together and connect with each other again. I think these events are so important because the majority of us keep our online lives separate from our personal lives. Not everyone can talk to their friends everyday about what they do, so it's nice to be surrounded by likeminded people who share the same interests as you.
One of the biggest issues I've seen online for males is the stigma against bi performers. There's a few I've seen who get trolled online just because they produce content with both men and women.
You're the driving force behind #YNOTMen, an initiative to highlight the work of guys in the cam and clips spaces. Tell us more about what #YNOTMen is and why we need it?
I think it is super important to highlight men working as models in the industry! There's so many male cam performers and content creators out there. I think having YNOTMen will be a great way to showcase them.
Feedback that I have heard over the years from people has always been along the lines of "Where's stuff for the men?" The majority of the events that are held cater towards the women and the straight demographic, which is fine, but I think it's time we add some stuff for the guys. I'm in no way trying to slander any events or anyone who runs them, I just think it's time that we give the guys some recognition. There's a huge male market, we just need someone to promote it, which is where I come in!
I would love to shine a spotlight on the men in the industry, one ? at a time, and to show people the man behind the dick. As much as viewers love watching us get naked and have sex, they also want to get to know us. They want to feel a personal connection to their favorite model. My goal is to have at least one male focused contest, after party and panel at each event in 2020 — YNOTMen Presents [Something Great] Sponsored By [Someone Great].
So if you're reading this and you're an underwear brand, male toy company or are interested in highlighting men, hit me up and let's make it happen!
We are #LIVE! Cum join us @TaylorAndStuar1 https://t.co/L56PT2zGDr pic.twitter.com/Heq5aCKSrb

— Wes Myers (@WesMyersXXX) October 13, 2019
Outside your work, what are you most passionate about?
I love planning events. When I have an idea I am passionate about, I won't stop until I make it happen. I have tons of ideas, and I'm just looking for the right resources to make them happen. I think joining the YNOT family can help make that happen.
If you could change one thing about today's world, what would it be and why?
I would change the negative stigma that the world has toward sex workers. It's almost 2020, we're not hurting anyone by doing what we're doing. People just need to build a bridge, and get over it!
Find Wes Myers on Twitter at @WesMyersXXX and on Chaturbate right here. If you would like to be profiled for #YNOTMen, contact erika@ynotcam.com. You may also contact Myers directly.
—
Erika is a sex positive people watcher (and writer). Email her at erika@ynotcam.com.