Stripchat recently sent out some news via press release: that they had launched a "Fan Club" (their air quotes) subscription service for models.
In its most basic form, a subscription service is a business model wherein a customer pays a recurring fee at regular intervals for access to a product or service. In exchange, the product or service received is generally provided at a price that's less than what it would be for a one-off purchase.
Silly example, but here's one: I go to a gym that charges me $99 per month for eight classes. If I were to go to the classes one at a time, the drop-in rate would be $25 per. So, clearly, if I'm going to four or more classes a month, a "subscription" is cheaper.
These sorts of agreements often come with terms, especially surrounding subscription duration and cancellation/termination. This allows the service provider to have some semblance of income stability — or, at least, forecasting.
In the adult industry, subscription services have a long, somewhat bumpy history. From magazines to pay sites of the early-00s glory days, we could talk forever about everything from great to awful to in-between about subscriptions in adult. But for now, suffice it to say that subscriptions were once a big deal, and now they're apparently making a comeback — with a decidedly modern twist. Which brings us back to Stripchat and one example of subscriptions today.
Here's what they wrote in their aforementioned press release (copyedited lightly):
Stripchat is launching a new paid subscription service for models on its platform that offers the opportunity for passive income on a monthly basis. The Stripchat "Fan Club" allows a model's biggest fans to set up a recurring payment each month, allowing them to show their love, and provides models with income stability.

"When it comes to model payments, Stripchat is the innovation leader," said Max Bennet, Vice President of New Media at Stripchat. "We know that our platform's success depends on our performers' success, and the 'Fan Club' is another way for us to reward models."

The "Fan Club" feature is currently available for models that have at least 1,000 followers.

Stripchat has created three different subscription tiers, each of which comes with a special subscription badge that appears in chat, alerting the model and others in the chat to the level of commitment.

Soldier Sponsorship — 100 tokens/month per subscriber
Lord Sponsorship — 200 tokens/month per subscriber
Prince Sponsorship — 500 tokens/month per subscriber

The sponsorship levels also come with added advantages for subscribers — from free spying on private shows to Fan Club exclusive content and private messaging opportunities.

Users are free to upgrade or downgrade their subscription, as well as to cancel it, at any time.

"We know that the holiday season is one of the busiest [times] of the year," said Bennet, "so we [added] the 'Fan Club' feature so that models can both reward and be rewarded by their biggest fans. We're excited to see how models and fans will use the feature during the initial launch, and look forward to growing it in 2020."
Interesting!
The press release then referred readers to the Stripchat blog, which had more info specifically for fans.
They listed subscription benefits, including giving the model "direct support," the previously mentioned special badges, exclusive photos and videos ("in case the model has any"), free spying on shows ("in case model allows spies in her Private Shows" — I'm glad this was clarified because it seemed pretty wild that a fan could buy access to spy without clearing it with the model first) and private messaging options. I imagine these benefits vary by what level of subscription the fan purchased.
It's interesting to consider the return of the subscription model, both in the wider world as well as in the adult industry. I myself have subscriptions to everything from dog treats to socks. And Stripchat's new "Fan Club" is just the most recent example of subscriptions popping up all over the industry. There are sex toy boxes and pay sites and fan clubs aplenty to choose from nowadays.
As we move into 2020, in terms of business models, what's old is apparently new again. Will the revamped and refreshed subscription model carry us into the future?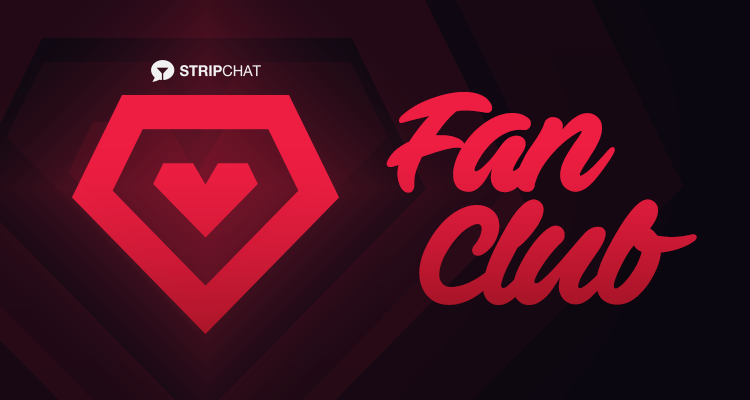 —
Erika is a sex positive people watcher (and writer). Email her at erika@ynotcam.com.