Social media is both a gift and a curse. You're able to connect with new audiences, develop a following to help your career blossom and create a brand identity that your fans can get behind. It also gives us the freedom to accidentally implicate ourselves and get into future trouble, give our private data to big companies and put our careers in the hands of companies that may not like a brand we created.
Here's how you can better protect yourself and your social accounts online.
Archiving: What Is It and Why You Should Do It
Archiving means that you're essentially preserving your account and your following. It's not about just creating a back-up for your account. Archiving apps allow you to retain your following because, if you change your account or if it gets deleted, your fans are able to be automatically subscribed to your new account.
As adult models or performers, there's a significant risk of being deleted due to ambiguous terms and conditions, as well as quick changes on adult content rules and guidelines. But at same time, we often have to rely on social media to build our brands and our following, which can disappear in an instant and affect our livelihoods. With archiving apps, your following can move with you to your new account in an instant.
The biggest archiving app is KeepFollowing.me, which was actually created by a sex worker. Dominic Ford made KeepFollowing.me with sex workers in mind, although it's now utilized by social media influencers of all kinds. An influencer creates a link to post to their followers. All a followers has to do is click that link and their information is stored so that, if your account is deactivated, they will automatically be subscribed to the influencer's new account.
Read YNOT Cam's exclusive interview with Dominic Ford right here.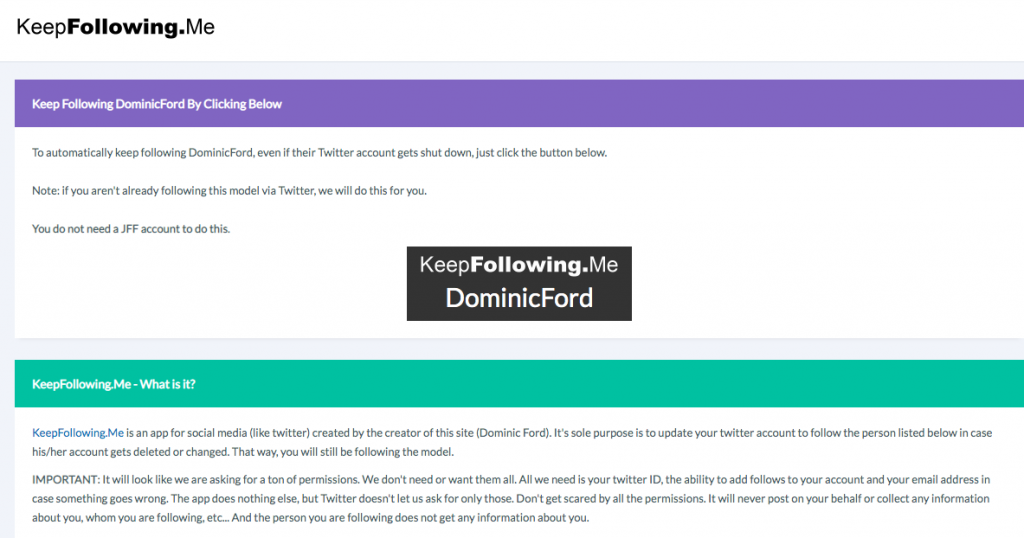 Scrubbing: What Is It and Why You Should Do It
We've all tweeted out things that we later regret. And we've all included why too much on Facebook. Does Facebook really need to know our entire career and life history? No, but apparently the people who access your data from Facebook do.
Scrubbing apps help you to get rid of the digital footprint that you've created through your online presence. The fact is that, as models and performers, we live a lot of our lives online, but that can put us in a precarious situation. By including our personal information online, our professional and personal lives have more of an opportunity to intersect and sensitive information can get out more easily. And if you're in the public eye, old tweets or Facebook posts can become more crucial to what happens in your future career.
There are a few different options for scrubbing apps and they all work a little differently. For instance, one of the top options is Jumbo. Jumbo works for Twitter, Facebook, Google searches and Alexa searches. By using Jumbo for Twitter, it can delete all of your tweets after a certain time frame of your choosing. You can also delete all of your Google searches, as well as the voice recordings that Alexa saves from your voice searches. With Facebook, you have the ability to tighten your Facebook privacy settings from Weak to Medium to Strong. At the moment, Jumbo doesn't work with other social media apps but an Instagram and Tinder addition is in the works.
If you're not looking to delete all of your posts, you may want to try something like Scrubber. With Scrubber, you can connect your accounts, which include Reddit, Twitter, Instagram, Foursquare, Disqus, Tumblr and Facebook, and it will analyze all of your posts. It will flag posts with profanity, innuendo and mentions of drugs or alcohol. It can also flag political and religious posts, in case you'd rather that information not be public anymore. You can also search by specific keywords, like names, in case you're concerned about someone accidentally finding something that you wrote about them. It additionally scans through comments on your posts so you can delete anything you'd rather not be connected to you.
In today's day and age, your online version of you is your brand and that brand affects your career. Be sure you're making moves now so your future you can continue to thrive.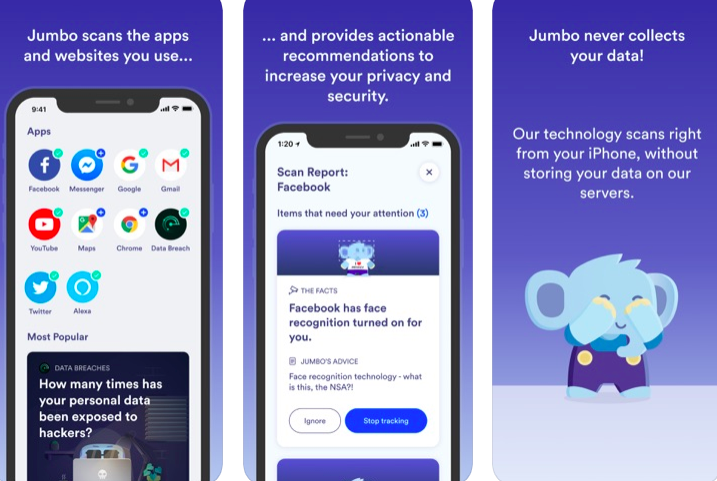 —
JackieMichele is writer and marketer living in the San Francisco Bay Area. Her work has appeared on Yahoo, Food and Wine and the Huffington Post. She's been an editor, an influencer strategist and ghostwriter, a librarian and a teacher. Follow her Instagram at @jackie_gualtieri and contact her via jackie@ynotcam.com.
Background header image by Cristian Dina via Pexels. Screengrabs by the author.