ImLive launched a new feature called "Candy Show Extra" over Labor Day weekend. IML described the feature as being "based on the original Candy Show" but which now "allows up to six hosts to perform a themed show all at once in the same room."
"Amazingly, Hosts can connect their vibrators during the show and members have the ability to vibe all six hosts at the same time," ImLive said in a statement released over the weekend. "Candy Show has never been so hot!"
ImLive is kicking off its new Candy Show Extra feature with an "Auto Repair Garage" theme to get the ball rolling, the company added in its statement.
"We have been asked for a long time to increase the offering for group shows and this is the first step on the ladder," said Adrian Stoneman, Vice President of Business & Public Relations for ImLive.
When asked what fans can expect from the new shows, Stoneman said the answer is clear: "Lots of grease, sweat and hot bodywork!"
ImLive said it will continue with themed shows that sport titles like "The Office" and "Baby Oil Battle." To check out the Candy Show Extra and other offerings from the platform, go to ImLive.com.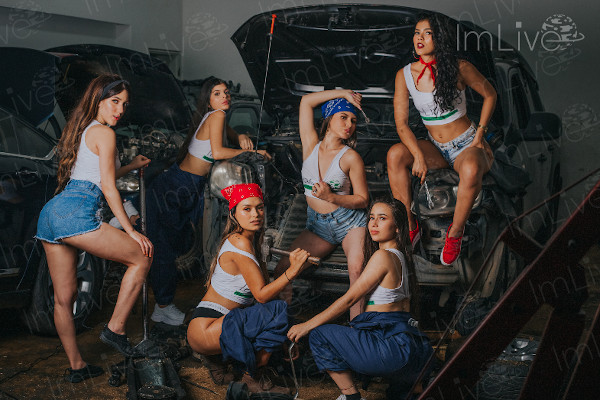 —
Erika is a sex positive people watcher (and writer). Email her at erika@ynotcam.com.
Header image via Pexels here.