ImLive recently announced the launch of a new podcast — another new offering in the "behind the cam lifestyle curtain" genre, this one called "CamGirl Chronicles." Hosted by Kate Kennedy, press material describes the program as an "entertaining peek behind the scenes of the world of camming" every Sunday.
The weekly podcast promises to dive into the world of cam, featuring many of the models and creators from ImLive sharing their stories. Listeners can play along with "Munch Madness," a weekly countdown at CamGirlPod.com where the audience decides the winner.
From what I can tell, it looks like "CamGirl Chronicles" is currently committed to running a ten episode series. Episodes 1 (February 14) and 2 (February 21) are currently available, as well as a teaser and an intro snippet. If you look at the "Meet the Girls" tab on the podcast's actual website, you can see who is featured in each of the ten episodes, including the yet-to-be-released ones.
For her part, host Kennedy is an LA-based comedian, content creator and former performer. During her career in the industry, Kennedy performed for many major studios and received several awards and nominations, all before retiring in 2020 to focus on comedy and web content. It sounds like she will definitely be able to make good on the promise of a "fast-paced and hilarious" program filled with "great stories, fun features and plenty of surprises."
Press material described the show thusly: "It's fresh. It's fun. [It's a]n entertaining look behind the scenes you won't want to miss." They also wrote that "'Cam Girl Chronicles' is good clean dirty fun, made fresh every Sunday." This statement is interesting (fun that's both clean and dirty?!) and also nonsensical (how is it "made fresh" if it's pre-recorded?), but that's me paying too much attention to promo copy maybe/probably. 
Check it out for yourself at CamGirlPod.com — Maybe it's great?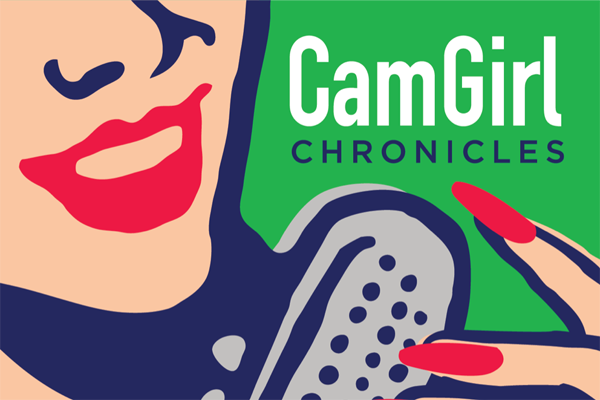 —
Erika is a sex positive people watcher (and writer). Email her at erika@ynotcam.com.