Jessica Starling is a Canadian who got her start in the adult industry as a stripper who cammed while studying journalism in college.
She creates vanilla, taboo and femdom work content and shot her first scene for Brazzers earlier this year. Starling enjoys playing video games – "Fun fact: I'm a huge nerd and love Baldur's Gate-esque RPG games," she shared — reading classic novels and enjoying red wine.
"I've been in this industry in some form, save for one year when I was 20, since I was 18," Starling explained. "I just turned 25, and I'm Canadian — born and raised in a small town in buttfuck, nowhere — and now I live in Toronto."
Read on to learn a bit more about the cam world — starring Starling!
—
YNOT Cam: What prompted you to begin your career online?
Jessica Starling: Before my career online, I was a stripper from 18 to 20. After I turned 20, a prick ex-boyfriend coerced me into stopping sex work for a brief period, so I worked in restaurants.
I quickly noticed I received the same amount of sexual attention working in a restaurant as when I worked in a strip club, except that the sexual advances were inappropriate. I had no power to stand up for myself, plus what I'd make in two weeks is what I'd make in a single night as a stripper.
So, when I decided to try college for a semester, conventional jobs were off the table. I needed something a little more flexible in terms of work hours than stripping. That's when I ordered a cheap webcam off Amazon and broadcasted on Chaturbate as Jessica Starling for the first time.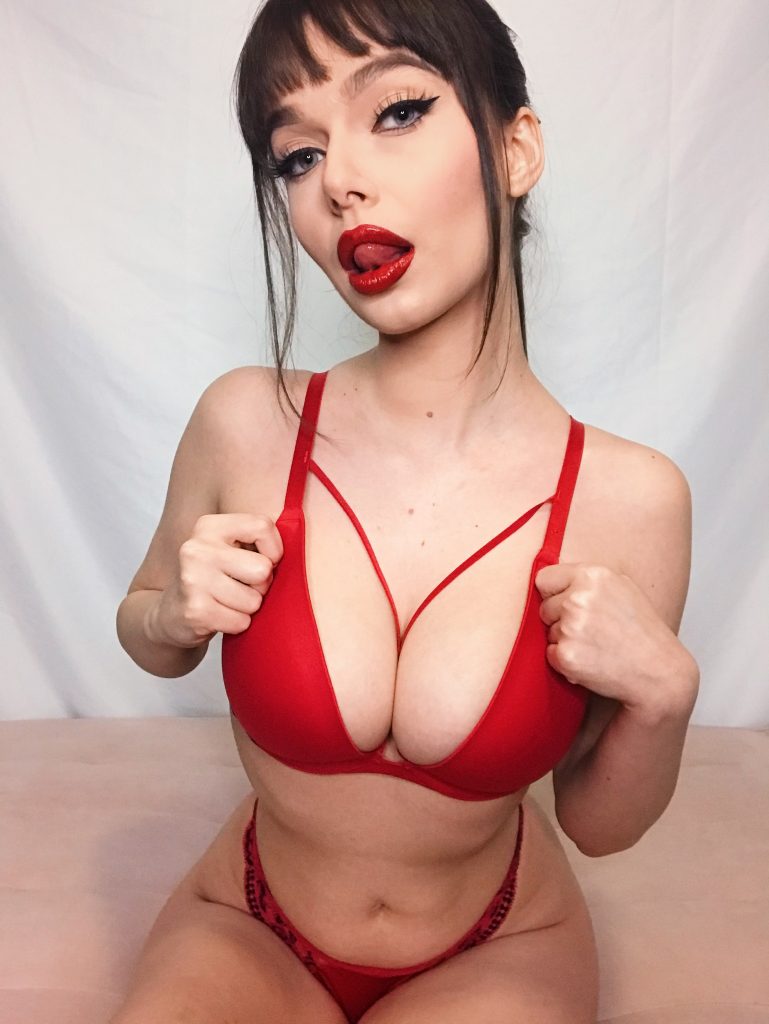 How does working online compare to in-person sex work like stripping?
The absolute best thing about working online is passive income streams. This has saved my ass a lot more than once. I'm able to take time off while still making money. I invested hard in these passive income streams. While I don't make as much money as when I'm actively updating my content, I make more than enough to sustain myself comfortably.
The biggest challenge, for me, is the hyper-visibility that comes with having an online persona. Doing strictly in-person sex work like stripping, you can, in most instances, easily hide your sex working life from a majority of people. Now, I'm nervous for the first time that I'll be recognized in public, and someone will approach me about it. My face is everywhere online, and anyone who has ever known me in some capacity has probably seen me naked.
That in and of itself doesn't bother me. What bothers me is how people react to someone they know or know of being a sex worker. Thankfully, I keep mostly to myself and have a small circle of loyal friends. It hasn't affected me too much yet, aside from overly hopeful DMs from guys that I went to high school with.
Is it difficult to balance fetish content with vanilla content? 
For me, it's not difficult to balance both fetish and vanilla content. I enjoy the variety and can choose to film one type of content or another if I'm feeling a certain way. For example, if I'm sore or tired, I often opt for filming fetish or femdom content that day, because it's much easier on my body than most vanilla content.
Vanilla Jessica on Twitter…
Happy hump day 💦💕 pic.twitter.com/OhpXkLAlZ8

— ✨Jessica Starling✨ (@J3ssicaStarling) July 29, 2020
Sometimes, models feel like fans who prefer one type of content would be put off if they were to create another, different type of content. What words of wisdom do you have for models who might be nervous that that might be the case?
I do notice that it's more profitable to have fetish and vanilla content separated. I experimented with having all my videos on all of my stores, and I noticed a distinct drop in sales. This may be because clients scroll through a store, see a couple of things they aren't into, assume everything you make is that niche they don't like and click away.
I haven't experienced any negative feedback from fans for doing both femdom/fetish and vanilla content. There are a lot of clients who aren't exclusively into femdom or vanilla porn. While I keep the two separated, I don't hide the fact that I do both types of content.
My presence in vanilla porn has, I believe, influenced my femdom content in some way in that I find my cuckolding content does exceptionally well. Even in my non-nude tease and denial femdom clips, there's something about, "Yes, I'm naked all over the internet, and, no, you still don't deserve to see me naked," that is still deliciously dominant and cruel.
Fetish Jessica on Twitter!
Thinking about making weak little boys eat their cum for me pic.twitter.com/ZIAgu6QaeS

— Mistress Jessica Starling (@MistressJ3ss) July 29, 2020
Outside of work, what are you most passionate about?
Outside of my work, I'm most passionate about sex workers' rights, sex worker mutual aid and mass work. I want to organize something to help meet the material needs of sex workers on an international level, upheld by Marxist principles.
I notice on your Insta that your political posts get a lot less engagement than your sexy/work posts — Why do you think that is? What does that say about society in your view?
When they follow me on social media, I realize that most people just want to look at a sexy [model]. They want to be entertained, and there's nothing necessarily wrong with that. There are days where I only want "mental junk food" kind of media and can't handle anything heavier than that. There's also probably something algorithmic that on Instagram does prioritize posts depicting people and faces rather than screenshots of text.
I'm fine with people not wanting to interact with my more political posts. I'm just not fine with people trying to tell me I can't be political because I'm a sex worker, especially considering my existence as a sex worker is inherently political.
If you could change one thing about today's world, what would it be and why?
If I could change just one thing? To completely abolish capitalism/imperialism. I know that's two things, but they are so closely related I think it's fair to include them both as a single entity.
If you scroll through my social media, you'll probably pick up that I'm a dirty commie. While abolishing capitalism in and of itself will not solve all of our pressing problems, I believe it is the necessary first step toward things like preventing and fixing climate change, hunger, homelessness and systemic violence in all of its myriad of forms.
Find Jessica Starling on Twitter at @MistressJ3ss.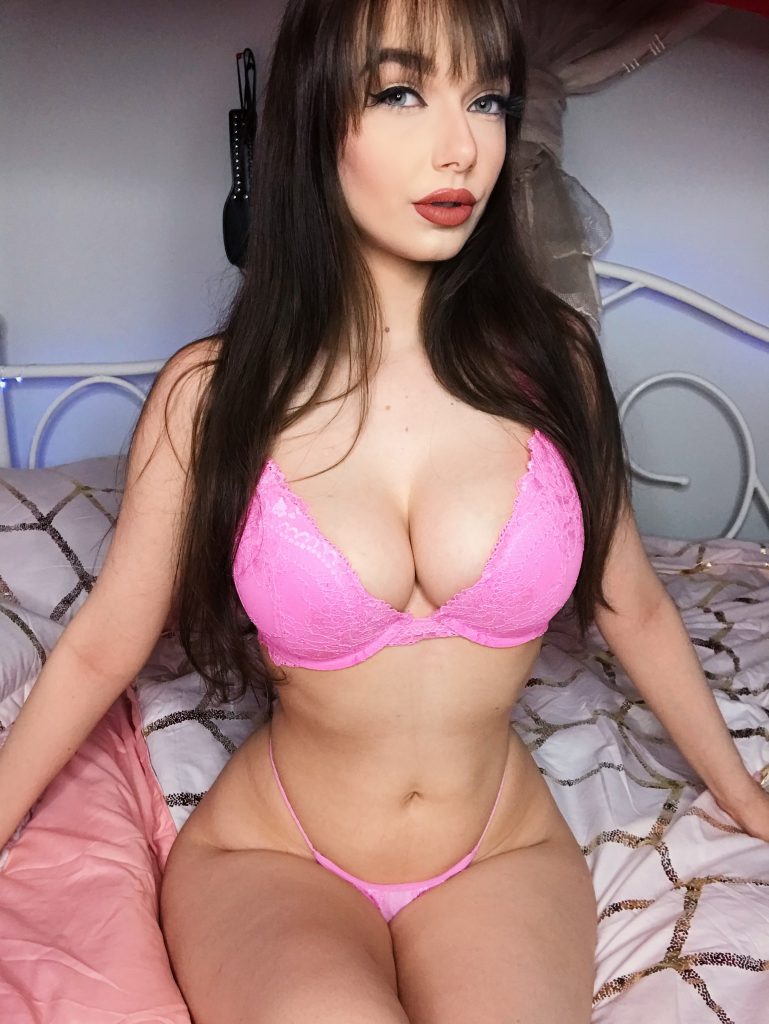 —
Erika is a sex positive people watcher (and writer). Email her at erika@ynotcam.com.