Ellie Murphy was raised in a "fairly religious environment" in the Pacific Northwest. Growing up, she was kept quite sheltered from anything of "this sort" — meaning sex-related things, commercial and otherwise.
Today, at 25 years old, Murphy has been working in the adult industry for eighteen months as an entertainer and streamer.
"Fun fact about me?" she quipped. "I never really owned any sort of 'equipment' until I started as a cam model. So, the exploration of the toy industry has been interesting to say the least."
Read on to learn more about Murphy, her transition into adult and work/real-AF-life balance that she is currently striving to maintain.
—
YNOT Cam: What prompted you to begin your career online?
Ellie Murphy: I was an undergrad working toward the pharmacology field. I was rear-ended twice in thirteen months, which has made returning to school impossible for the time being.
I worked in the usual service and retail type jobs that anyone does. While recuperating from the accidents, I found several documentaries on the adult industry, camming included, and found them interesting. Later, I found out a friend was a cam model and had asked her questions about it, and she invited me over to see what went on. I think her intention was to have me do the show with her, but after I made a quiet comment to her significant other about the six Tylenol that she took all at once, she threw a tantrum and I ended up watching from the living room from a moderator's perspective.
Later, I found out that she was doing a lot of drugs and that her then husband had been trying to divorce her for quite some time. He and I became close after the split, and I suggested that I could add income and do better at the online streaming thing than she had. So, after all of his warnings about the possibly negative parts of the business, I went for it.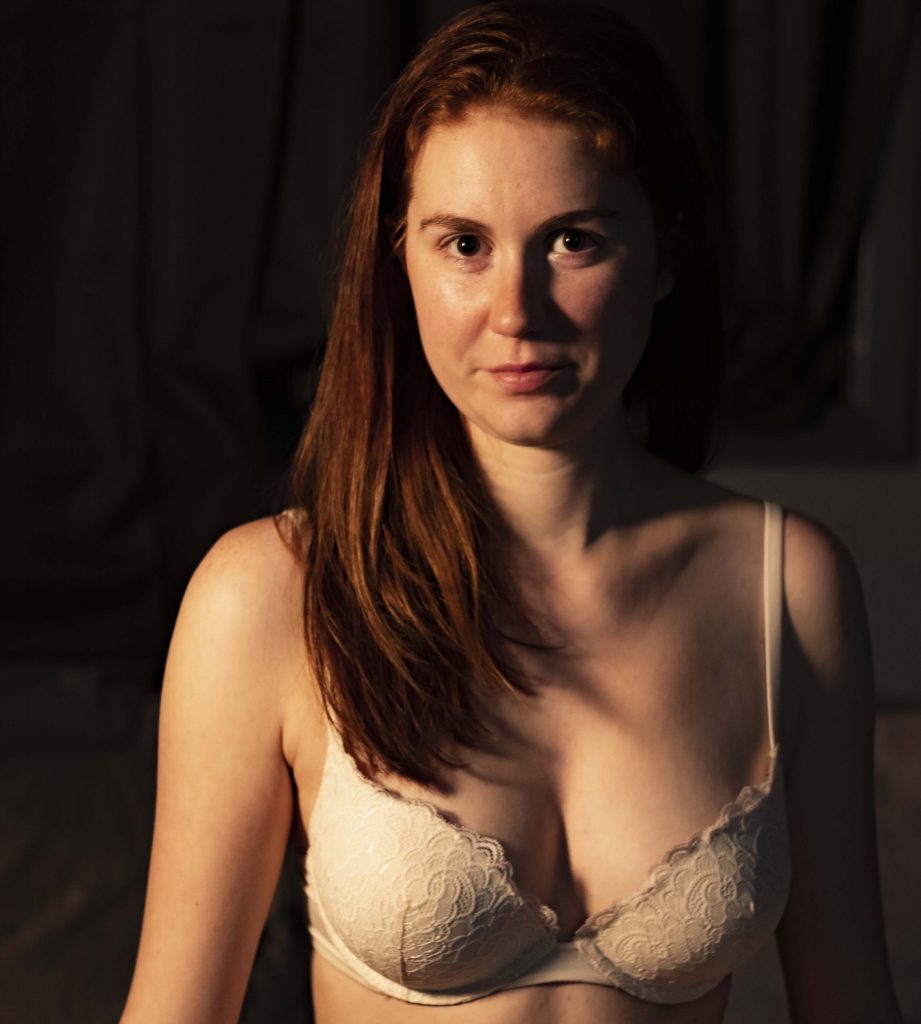 What are some general observations you have about working online?
Because I am a naturally inquisitive person, I went at this from the social experiment standpoint. I was more interested to learn about the industry and those who were fans from a firsthand point of view.  So, the highlights were the social interaction at first. Then I realized that I was earning far more money than I ever had previously, but those have also been a challenge as well.
As the economy started to suffer from the long-term effects of the COVID mess, the rooms became smaller and so did the pay. Coupled with being doxed and outed to my family and feeling crummy, there was a lot of motivation lost to go online.
It's really tough to sit online for hours on end with little to no interaction, be it in chat or tip form.  Honestly the chat is the most important thing to me, the tips and subsequent payout is a nice benefit, but money is not what it's all about at all. I am often told how strange that attitude is, as it's not one I apparently share with most other models.
I see you use Discord. What is advantageous about that platform that's different from other "social" spaces online?
First and foremost, I can control who gets in and who stays in. It's invite only and private. I can stream there if I want to, I can chat there if people like and I can keep everyone updated… Or, even do fun things like hosting a movie night.
As far as adding to anything, I am not a normal model. I have Twitter, OnlyFans and ManyVids. I tried Snapchat and I've thought about other platforms, but I feel like I have too tough a time keeping those filled with content — or even remembering to post sometimes — that it's not reasonable to have something that someone has to pay for but don't get their money's worth.
People can "expect" all they want from me, but I'll only do what I think I can reasonably handle and what I feel will give my fans the best value.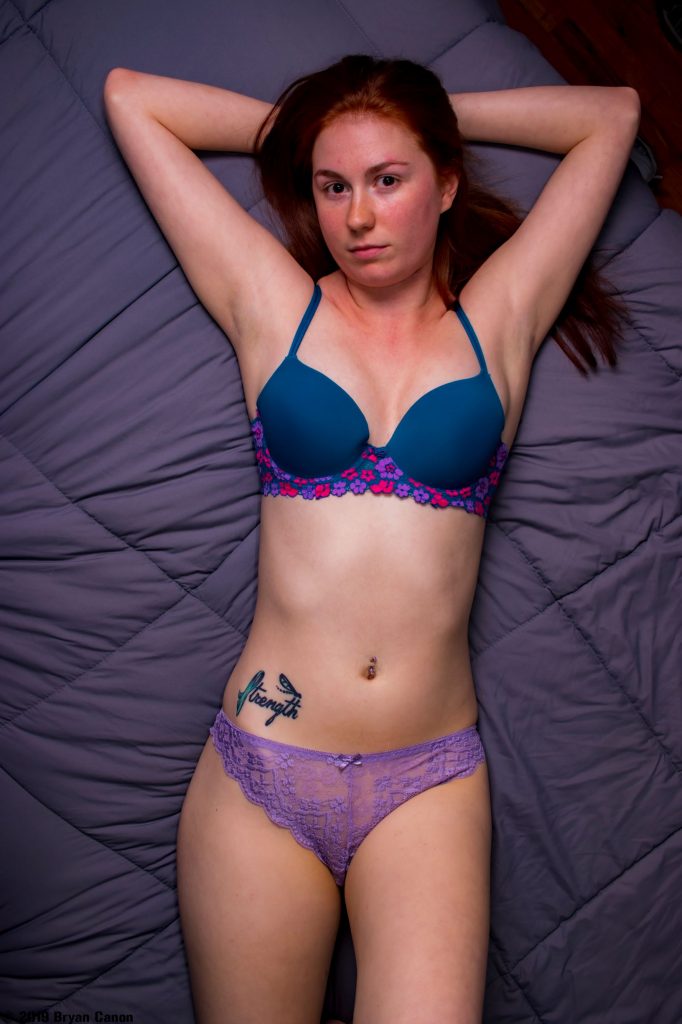 I know you are having some health issues – things additional to recovering from the accidents. Can you share a bit about what's going on? What advice do you have for models in terms of navigating health care?
I went to the hospital for what I thought was a kidney stone or bad infection. They thought appendicitis but could not see things clearly on the imaging, so they transferred me to a hospital in the city. Upon further testing they found not only a very large cyst of unknown makeup on my right ovary, but a one-inch tumor on my right kidney.
Renal cancer is one of the most aggressive and also deadly, mainly because it's so likely to go unnoticed until it's too late. It's also extremely rare in young women. I was very lucky they found it early.
My advice to other models is this: Make sure you have some sort of insurance or flex spending account set up so you can cover expenses if something like this ever happens to you. I was very lucky to have been engaged to a guy who is retired from the Army and therefore once we married — over a video call while I was in the hospital — I had good insurance. Just do something proactive to protect yourself because this was out of nowhere.
In light of her current health circumstances, Murphy has started a GoFundMe. Go here to learn more. 
Let's try this again, shall we? Come hang out with me and let's smash more goals! Be on in just a few minutes. #RT #fuckcancer #redheadsdoitbetter #noquit @Firecrackers @mustaine75 @Bobmarley1781 @illest365 pic.twitter.com/BjuMUroe6R

— ✨ Ellie Murphy🐧 (@TheEllieMurphy) November 15, 2020
Outside of work, what are you most interested in?
Currently? Sleeping. I have had such a rough time lately with all of this that I really haven't been able to think about much else. It would be nice to travel someday, but I want to get our house built first and go back and finish the degree that I had so conveniently stopped by assholes who needed to text and drive.
I also want to raise awareness about the adult industry and try to help remove the stigma that surrounds it. We aren't evil monsters. We're just people like everyone else.

If you could change one thing about today's world, what would it be and why?
That's a very long list, but the education system would be a good place to start. Overhauling the financial aid system is right there too. I have $42,000 in debt for a degree I don't have and no ability to work in the field that I was studying. I don't believe in a free ride. "Free" healthcare and college are a neat concept, but ultimately the money has to come from somewhere, which means it's just not free.
Find Ellie Murphy on Twitter at @TheEllieMurphy.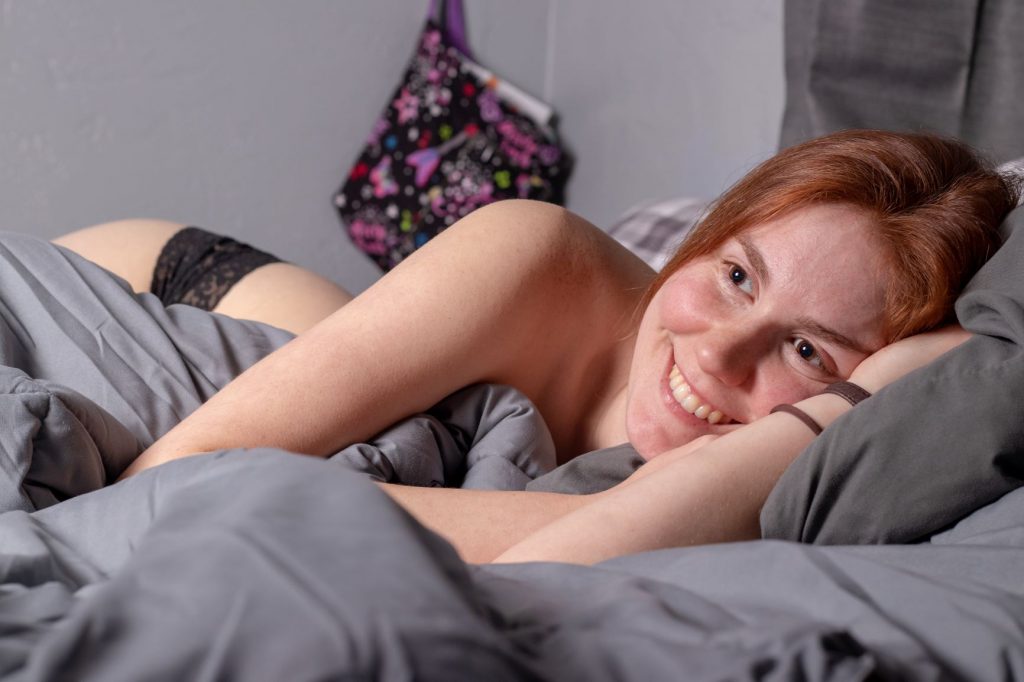 —
Erika is a sex positive people watcher (and writer). Email her at erika@ynotcam.com.