I'll admit – Reddit has always seemed like the Wild West of the internet to me. Although I did make an account there a couple of months ago, getting myself to use it was nearly impossible. Unlike Twitter, using Reddit never felt as easy to me, and I always felt like I was walking on eggshells while trying to obey all the written and unwritten rules.
Although Reddit is relatively friendly for sex workers, many subreddits are not too keen on adult content creators promoting their services there. Some even dislike the use of watermarks, which is why you should read the rules of each subreddit carefully.
You can read the full list of  Reddit content policy rules here, but, to sum them up, here are the main things you should know.
Main Rules of Reddit's Content Policy
Harassment, bullying and threats of violence are prohibited. "Communities and users that incite violence or that promote hate based on identity or vulnerability will be banned."
"Abide by community rules." Reddit does not tolerate spam, vote manipulation, ban evasion and subscriber fraud.
"You don't have to use your real name to use Reddit, but don't impersonate an individual or an entity in a misleading or deceptive manner."
"Ensure people have predictable experiences on Reddit by properly labelling content and communities, particularly content that is graphic, sexually-explicit, or offensive."
"Keep it legal and avoid posting illegal content or soliciting or facilitating illegal or prohibited transactions."
Fair enough!
What is Reddit Karma and why does it matter?
Reddit Karma is something that confuses many new Reddit users. To put it simply, it is an approximate indication of total votes the user has received on their submissions and comments. However, Reddit points out that "Karma is only approximate: there is not a 1:1 relationship with votes. Your post karma will always be significantly lower than the total number of votes you receive on your links."
So how do you grow Reddit Karma? Well, simply post interesting and valuable content and comment on posts that you enjoy. "Being on-topic, relevant, funny, interesting, or engaging are great ways to earn comment karma. Being insulting, rude, or abusive is not."
"You have to build your karma by posting in subreddits that actually interest you and that'll help build your credit and your profile won't look like spam," explained adult content creator Shelby Paris.
I need a new Tinder fuck.

Application is on my Tinder. 🔥 pic.twitter.com/CnmGQsmmAV

— shelbyparis.eth 🌈✨ (@RealShelbyParis) January 17, 2021
"There are some really great pole dance subreddits! That's mostly what I use mine for – I scroll for inspiration and occasionally ask questions or give advice etc," shared adult entertainer Layna Landry.
Karma will also help you in the long run since some subreddits require you to reach a certain amount of Karma and/or your account has to be older than "x" days or weeks. On top of that, when you just join Reddit, you will have to wait ten minutes or so between posting since you're so new. That is their way of trying to keep bots at bay.
I made an account JUST for NSFW promo! I'm running this account as a SFW personal space for me to express my thoughts + support creators I love. If you enjoy my stream of consciousness keep following! Please follow @LaynaLandryXO to stay up to date on my content/announcements 😍 pic.twitter.com/ZM0s56x8G1

— Layna Landry 💫 (@LaynaLandry) July 8, 2020
The Downsides of Reddit
Unfortunately, Reddit — just like any other social media site — is not without cons. One of the downsides I have heard many adult entertainers mention is that the verification process on subreddits varies which can be frustrating.
"The rules and verification process varies per subreddit and that is annoying. I just want to post and go," said adult content creator Gem Stoned.
Anyway I'm off to bed feeling wavy like this GIF. Send while I sleep to help me start my day of the right way😘https://t.co/jYHFnPK6OV pic.twitter.com/EUZEZhLAob

— Gem Stoned 💎 Links.stonedcryptoslut.com (@Gem_Stoned) January 19, 2021
"Often thread rules state you can't have watermarked images or post any links or mention of selling," added adult entertainer Alexis Taylor.
With the varying rules between different subreddits, using Reddit to promote your adult content can definitely be time consuming. Some subreddits require you to have a specific amount of karma before you can post, some despise watermarks and sex work promotion, and some require additional verification. To some creators that can definitely be off-putting.
"The karma limits and wait times mean you have to kick around on Reddit for up to two months just building things up before you can try to get into the big reddit threads," Taylor added.
Morning Message for you! pic.twitter.com/oRH3HbwwR5

— Alexis Taylor (@secluded_moment) January 18, 2021
Main Takeaways for You!
Using Reddit to promote your adult content might be quite time consuming, especially at the beginning. However, some adult content creators have made it work for them, and you can too!
Here are some subreddits you might want to check out when you're just starting out on Reddit:
— r/Chaturbates
— r/PornhubAmateurs
— r/GemPlugs
— r/HairyPussy
— r/smallboobs
— r/MasturbationGoneWild
— r/Headless
— r/palegirls
— r/sexting
— r/highheelsNSFW
Wishing you the best of luck in your Reddit journey and remember to always read the rules in each subreddit!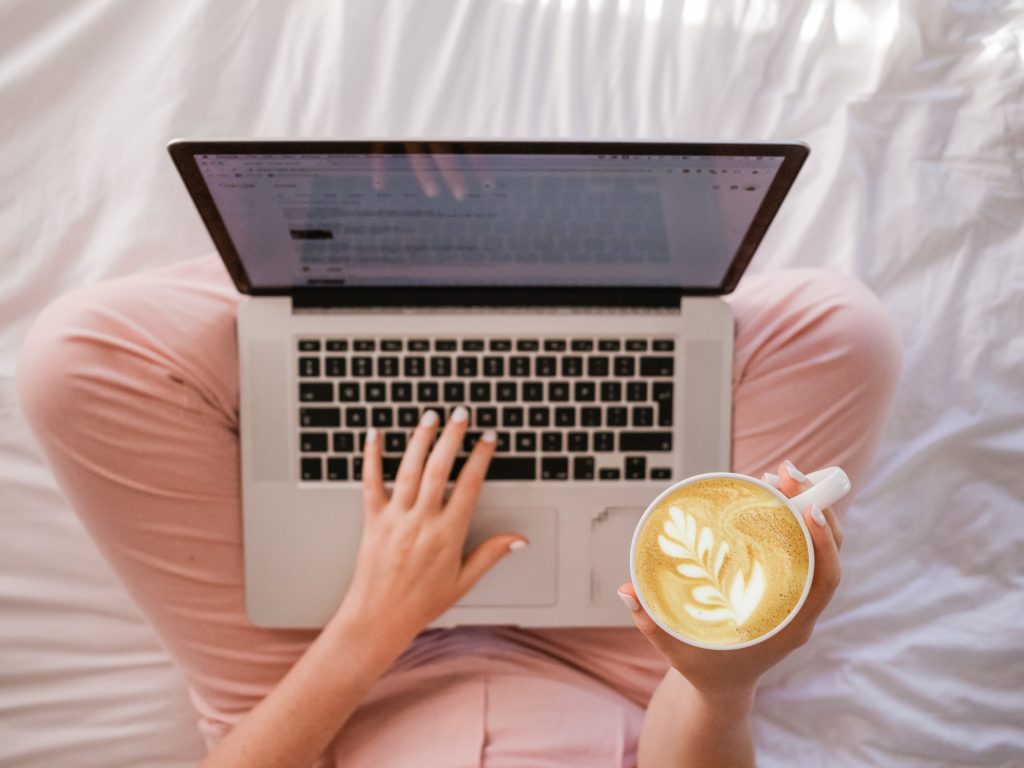 —
Alison Sparks is a solo adult content creator and writer. Find her on Twitter at @itsalisonsparks and email her via alison@ynotcam.com.
Background header image via Pexels here. Coffee image via Unsplash here.