2020 changed the way we think of the word "normal" – and in 2020 it became pretty normal for people to start working in sex work online.
Be it starting something wholly new or expanding one's existing repertoire, there are many online sex work stories that are anchored in 2020 – and Ruby Lynne and Rex share one such unique version of "normal" too!
The couple started working on cam in March of 2020. Prior to that, Ruby had sold used panties and some short clips online. Live cam seemed like the natural next step.
"We began camming online to make extra money," Ruby Lynne explained. However, a caveat: "COVID hit at the same time we started camming, and it became a great way to spend our quarantine time."
In many ways, Ruby Lynne and Rex's career expansion further into sex work was more serendipity than anything — "We love sex, and we love being watched — so what a great way to make ends meet!" she enthused – but it's interesting to consider how their stars aligned with what was happening in the wider 2020 world.
The couple currently lives in Oregon, and they still work their day jobs as a mechanic (Rex) and a social worker (Ruby Lynne). They're also grandparents eight times over, and "sometimes we have to cancel cam shows because we have visitors spend the night," Ruby Lynne shared.
Read on to learn more about discovering your niche — and how awesome it is when that niche just happens to correspond with life!
—
YNOT Cam: What do you and Rex like best about working together? What about challenges?
Ruby Lynne: One of the best things about working online is how close it's brought us together. We initially started out just dabbling but as we made money and started to expand, we knew this had potential to be a business. Being "in business" together has enhanced our personal relationship so much. We have this "thing" we work together, come up with ideas and promote.
The biggest challenge has been time — or lack of. We work full time 40 hours per week, cam about 20+ hours and make content for sale. Juggling the two jobs, our business and family time has been very challenging.
Another challenge has been technology. While yes you can start camming with just a ring light and phone, we wanted to up the game. We truly want to have one of the highest quality shows around. Making the investment back into our business required a lot of trial and error and research. Every single day we learn something new about apps, technology or equipment.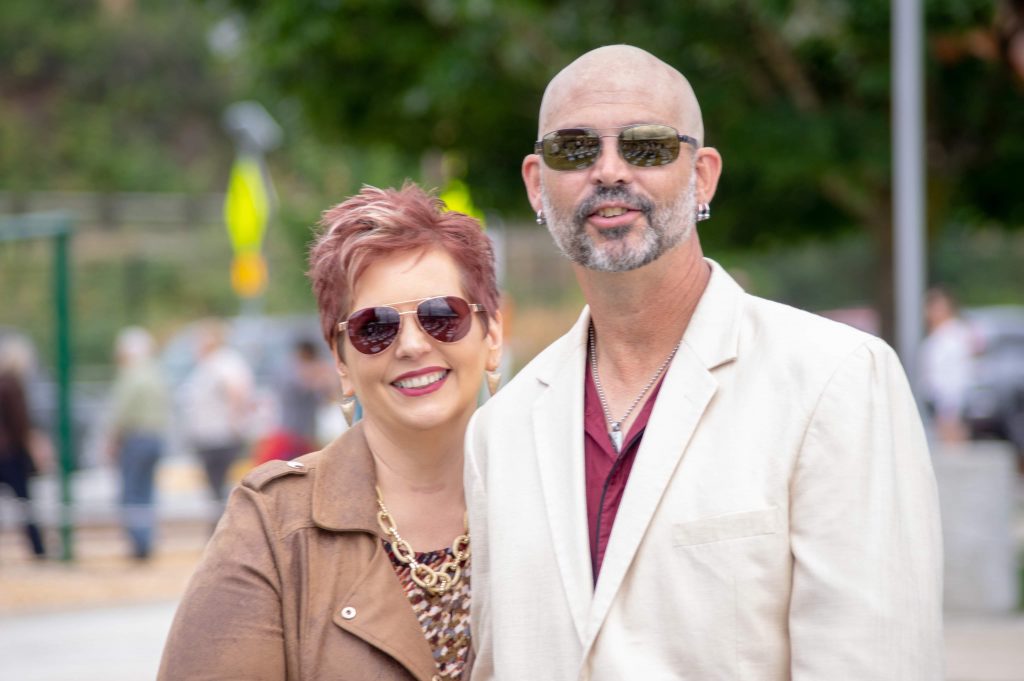 A lot of the time models and couples get apprehensive about starting in online sex work if they feel they are beyond a certain age demographic, but you said you guys have created a niche *due to* your age. How age can be a bonus?
We have always been exhibitionists in the twelve years we have been together. We have never let our age hinder us. When we first started camming, we had no idea how an older couple would be received — but honestly, we didn't care!
We have found, through being active in the swinger lifestyle, there is someone for everyone. While we might not be your cup of tea, we are going to be someone else's fantasy. Sure, we have stretch marks, scars and imperfections, but it's because we have lived life!
We suddenly found that our being older was our niche.  At first we didn't see that, but reading Amberly Rothfield's 90 Days and Paid book helped us to see that exactly was our niche! We have fans and viewers of all ages who love experience and to watch two people who are very much still in love and are very real.  Our tag line is "Your Naughty Neighbors Next Door!" I think our age and life experience has helped us be more comfortable in front of the camera.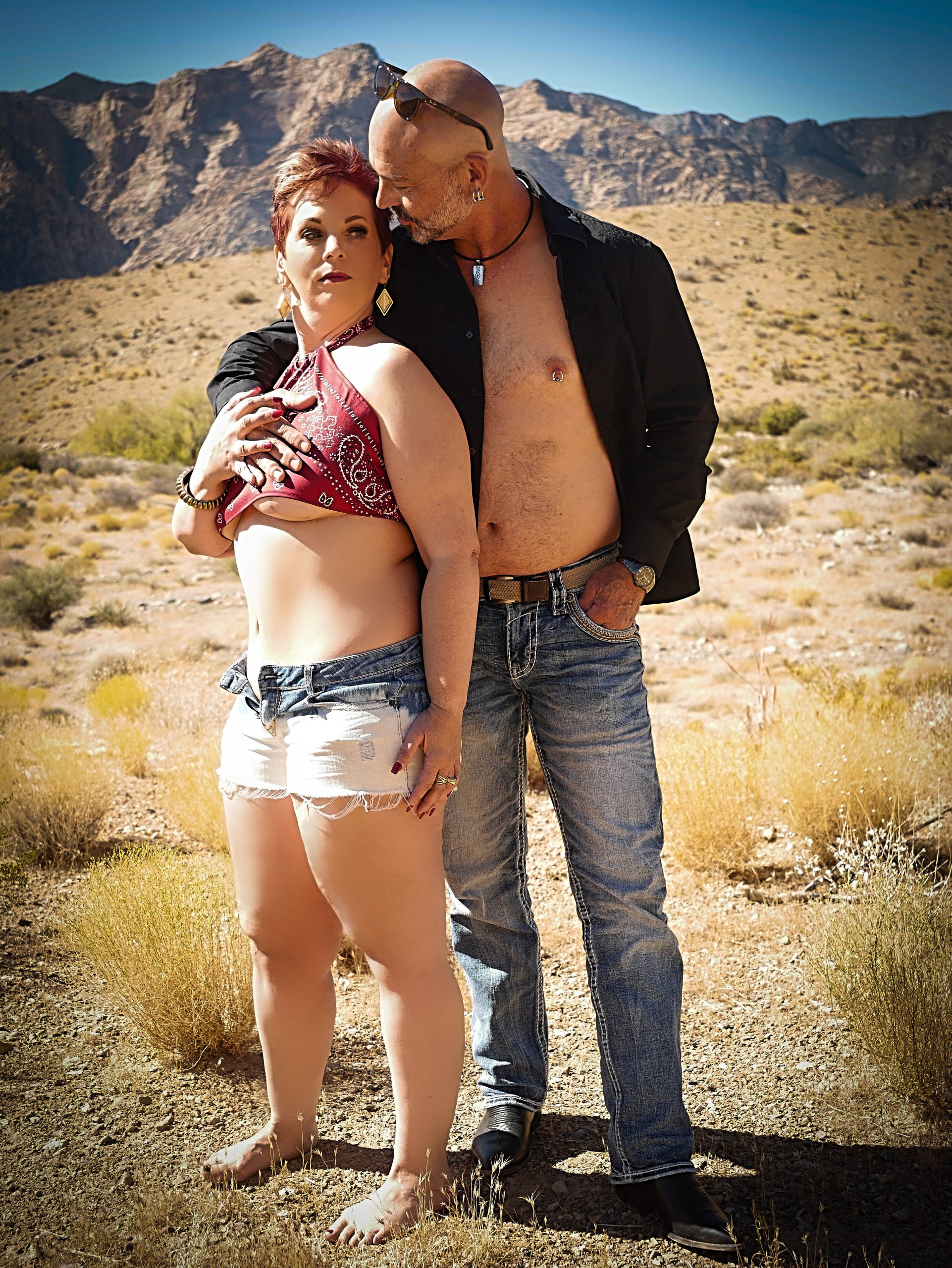 You and Rex are referred to as the Sonny and Cher of StripChat – can you explain?!
Oh my gosh this one is fun! We have a very interactive cam show. We are funny — always making wisecracks and making fun of ourselves for bloopers, both on live cam and in video content — and we are playful with our audience. Also, we are sexually fun.
It started out one night earlier on that some viewers were saying "this is the best show on StripChat — comedy and sex together."  So we started calling ourselves "The Sonny & Cher Variety Show of StripChat." We get soooo many comments saying we are rare because we interact and treat our viewers equal despite what their tipping rank is. We love what we are doing and apparently that comes across on cam as well.
Reality is we love entertaining people and making their day a better place in this uncertain world. We always said if we made you smile and/or orgasm, then we did our job.
Happy Valentines Day to YOU!! You matter and are loved!! Xoxo ♥️💋 pic.twitter.com/p5EoDHxmmq

— RubyLynne (@RubyLynne50) February 14, 2021
Outside of your career, what are you most interested passionate about?
I would have to say our adult children and grandchildren are our passion. A lot of the time when our kids have struggled due to COVID-related or health related issues, we will dedicate our show earnings to help them. Without the online income we would not be able to make sure they have their needs met.
Other passions are travel, good whiskey and good wine!
If you could change one thing about today's world, what would it be and why?
This is such a deep question! I think acceptance is what I would change. This world is so divided right now. We need to come together and find common ground — or even a common thread. Be open to hearing someone else's view and make a commitment to find one thing, if even small, to connect.
Find Ruby Lynne on Twitter at @RubyLynne50.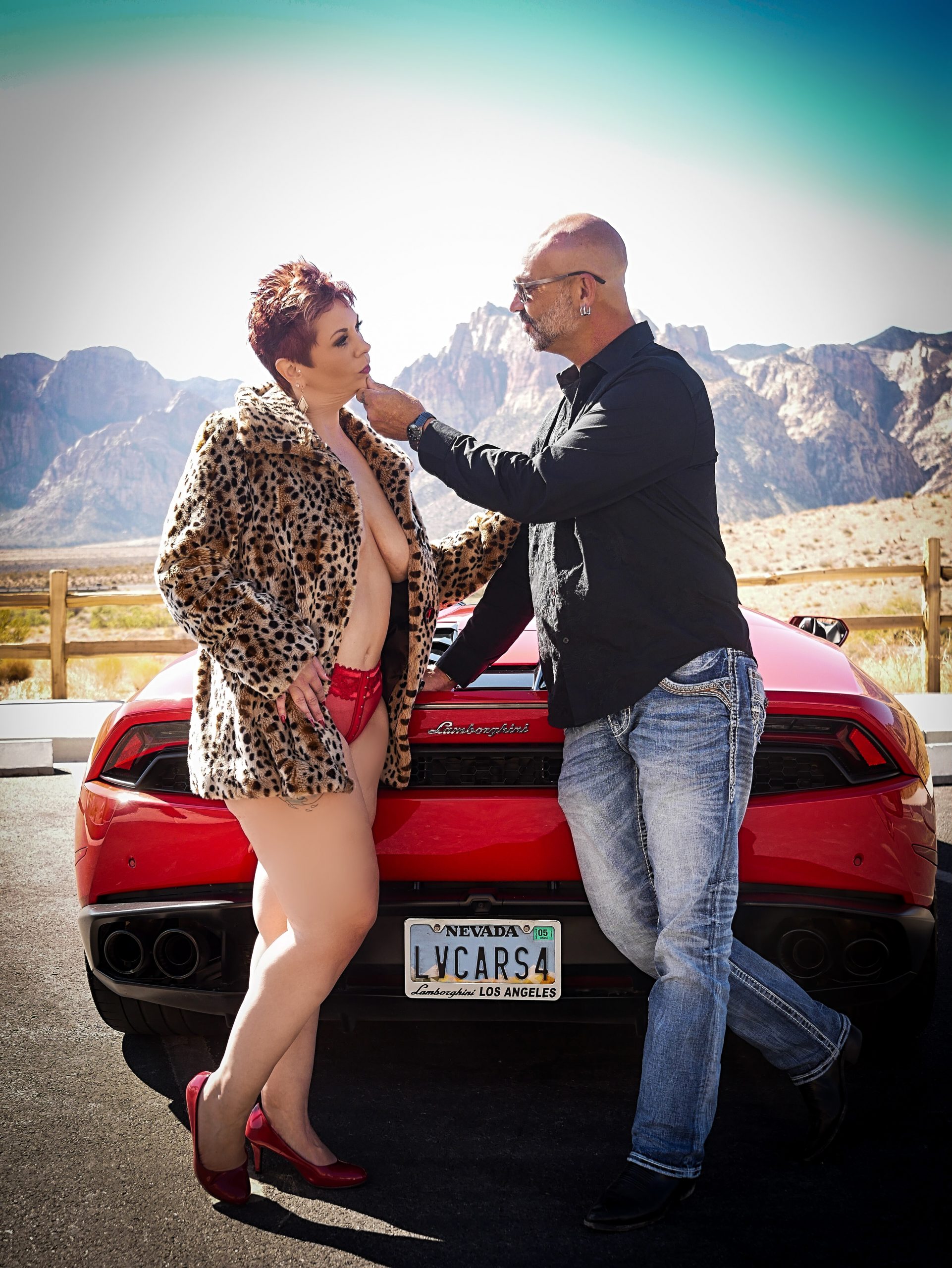 —
Erika is a sex positive people watcher (and writer). Email her at erika@ynotcam.com. 
For those of you who are unfamiliar with "The Sonny & Cher Comedy Hour" variety show, here's an iconic bit — enjoy!