As Facebook is to social media, Chaturbate is to live adult camming.
Founded in February 2011, Chaturbate.com is tremendously popular with porn fans seeking a one-site-shopping live cam experience. In fact, "Chaturbate is the 23rd most visited website in the United States and 49th globally," said company COO Shirley Lara. "We have millions of visits to the platform daily and offer broadcasters unparalleled traffic and exposure."
Defining Chaturbate
Ask any online adult content afficionado, and they will tell you that Chaturbate is a place they can see broadcasters – Chaturbate parlance for models live on their site — and pay them to perform various sex acts of the viewer's choosing (within the broadcasters' discretion, of course).
Lara offers a more precise and useful definition. "Chaturbate is a live, interactive streaming platform that offers an accepting space for users to easily find their fantasies, kinks, and connections," she told YNOT Cam. "The platform has hundreds of thousands of females, males, couples and transgender broadcasters from around the world streaming 24/7."
Although the site offers obvious benefits to its clients, Lara says it also benefits the people who perform on it.
"Chaturbate is dedicated to providing an accepting platform for users to explore themselves and their sexuality with HD video, live chat, and no credit card or email required," she explained. "We welcome broadcasters of all genders, races, nationalities, sexualities, abilities, and body types. We are the go-to interactive streaming platform for virtual sexual connections that offers a judgment-free space for users to easily explore their fantasies, desires, kinks, and make connections with others in a diverse community of sex-positive broadcasters."
At the same time, Chaturbate offers competitive and diverse money-making opportunities for broadcasters and affiliates. According to Lara, "As an affiliate, one can easily earn money with every user, token purchase, and webmaster that joins Chaturbate."
Many Payment Options
The adult camming market is an important one for bill-paying adult performers. Chaturbate is mindful of this fact, and does it best to make the payout process fast and efficient.
To this end, "Chaturbate offers multiple payment methods for our affiliates and broadcasters including check by mail, wire transfer, Crypto, ACH (USA only), Paxum, Skrill, ePayService and CosmoPayment," Lara said. "We even offer daily payouts for faster payments for qualified broadcasters. We are always here to support the Chaturbate community, no matter how big or small their following or payouts."
Promote, Promote, Promote!
For affiliates and broadcasters to earn a decent return from Chaturbate, potential paying customers need to know what's new and exciting on the site.
To make this happen, "We regularly update and improve our advertising affiliate tools and resources — including banner ads for specific gender categories and broadcaster recruitment, cam listings to show Chaturbate's hottest chat rooms in an iframe, embed cam code for your webpage, instant messenger ads, pop-up ads, RSS/ATOM feeds, white label capabilities and text ads," Lara said. "We also offer built out postback responses for all your links, so you immediately get notified when you are earning money."
Recently Chaturbate launched a new version of the Users Online API so affiliates and broadcasters can target their ad content based on geo-targeting, gender, region, tag and HD cams. According to Lara, "We are constantly updating the platform and its offerings and have some exciting new features which will be unveiled in the next few months."
To further aid broadcasters, Chaturbate recently increased the amount of bots that they can simultaneously run during their broadcasts from three up to five. For members and broadcasters, there's a new Cam-to-Cam feature where viewers can share their cams while a broadcaster is doing a public show. For members, the site has improved the way their browsers look on smaller windows so that they can watch several broadcasts at once.
Finally, Chaturbate consistently promotes its broadcasters to its 530,000-plus social media following. "We also host weekly contests on social media, revolving around giving broadcasters a chance to promote themselves," said Lara. (In addition, Chaturbate hold hourly contests daily with cash prizes going to the highest and second highest viewed broadcasts.)
The Secret to Success
As the world's 49th most popular website, Chaturbate is a viewer-rich site for aspiring cam models. At the same time, the competition for these viewers is stiff, so what does a model/broadcaster have to do to stand out among the crowd?
"The key to a broadcaster's success on the Chaturbate platform is to be yourself and stay consistent!" Lara explained. "Be confident and comfortable with who you are. Confidence is always a turn-on. Broadcast regularly and post a cam schedule in your room bio so that viewers know when they can see you."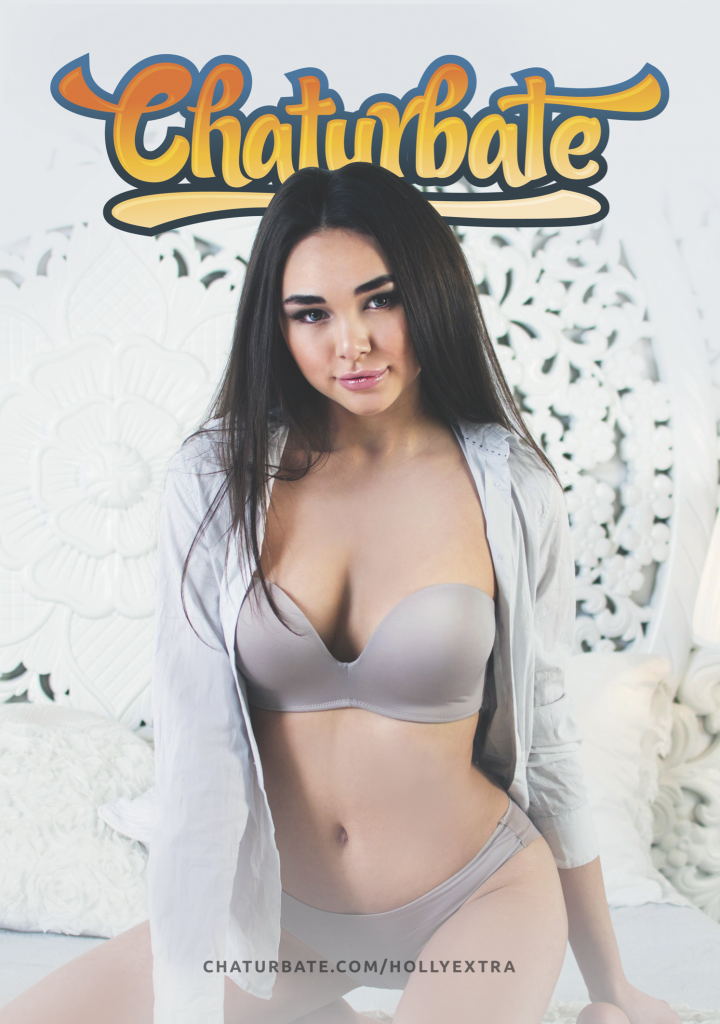 —
Allyson Creighton is a freelance writer and sex worker advocate with credits at various industry publications, including Transformation magazine. She can be found on Twitter at @Lovely1Allyson. Contact Creighton via allyson@ynotcam.com.