As a cam model, you notice a few different types of viewers coming into your room. There are greys, your regulars, maybe a whale or two, potential future fans of yours, one-time tippers that never come back again and… sometimes… other cam models!
To many streamers, the last category might sound like the most threatening one because the intentions of fellow models are often unknown to us. That, plus the stories of models stealing away members from other rooms seem to be very common.
We recently spoke to Alice Rivers and Alexis Taylor to help shed some light on this subject and understand the dos and don'ts of visiting cam rooms as a cam model. Want to find out more? Just keep on reading!
How often do you visit other models' rooms and why?
Why do other models visit their peers' rooms online… and why?
"I used to visit other random models rooms pretty much every day for the first year and a half of streaming. Now I only do a few times a month & they're usually my friends that I already know," Rivers said.
"I have a few rooms that I try to make a point of dropping in and saying hello whenever I can. Usually that means 4-5 visits a week," Taylor shared.
According to Taylor, she does it to see what's happening in other rooms, keep a model company on a slow day or to just add one more viewer in the room to boost the model on the site.
"I have had bad experiences in the past with stopping into rooms of models I didn't know — and who didn't know me — that was a bit hit-and-miss, and sometimes I got booted," Taylor shared. "Nowadays, I usually speak with a model on social media before popping into their room just to make an introduction and be sure I would be welcome."
This morning's workout was a grind. But, I got it done. You know what I'm looking forward to, though? Dragging my sore muscles onto stream and playing a badass tiefling fighter.
Come see Ai kick some ass on the @RollSeduction twitch this afternoon! pic.twitter.com/ayhu0UEDEQ

— Alexis Taylor (@secluded_moment) February 7, 2022
How do you feel about other models visiting you on cam?
It's one set of feelings to visit a model peer — and perhaps an entirely different set of feelings when you get visited yourself!
"I personally really like when other models chat in my stream! It also changes the dynamic of the chat room a little to have another model in there talking alongside everyone and makes it feel more like a community," Rivers shared.
"I love when other models visit me on cam to socialize and enjoy their time in my room. I had organized a small group of models on Chaturbate where I could look to see who was online when I was ending my show and send my viewers a link to another model from my group. We would all go over and watch the other model for a little bit before I logged off," Taylor said.
Taylor was used to raiding on Twitch and tried to set it up whenever she ended her show. "My viewers enjoyed being able to keep the show going in a way for a little longer," she added.
Timezone differences made it harder to schedule who would be online when, but Taylor said that cam sites implementing a proper raiding feature like Twitch has would definitely motivate her to cam more regularly.
I be out here in Florida ✌🏻 no stream until Tuesday <3 love you guys! pic.twitter.com/6autJhOlFQ

— Alice "Humble Coconut" Rivers (@alicerivers_cam) December 9, 2021
What are some rules that every model should follow in another model's room?
In addition to how one feels, another important thing to consider is the proper dos and don'ts of visiting another model's cam room. What are the rules?
"I think first of all, it's important to tip other models if you're going to go into their stream, so they don't think you're trying to steal their audience or anything like that," Rivers said.
"I think it's important to be respectful of the show itself… [For instance,]if the model on cam is performing for a tip, then you be quiet for a bit and let them perform," Taylor explained.
Taylor continued, "I have had models and prospective models pop in and absolutely bombard my chat with questions about being a cam model. When that happens, I feel like I've gotten stuck in a market research survey in my own cam room. I usually prefer to keep those types of long-winded conversations in DMs and not during my show. Also, I think it's important to try to shine a light on the model whose room you are in when you visit. No one wants a model who acts like they are trying to lure your viewers away."
Do you think visiting each other's cam rooms can be beneficial, and why?
Considering the benefits that come from being a fly on the wall in another's cam room is important. Whatever might they be?
"I personally like looking through pages to see if I can find any new models that I might enjoy, but usually when I do it, I do it logged out unless I feel like I want to talk to them. Some models can get a little weirded out by another streamer just sitting silently in their chat because it can mean they're messaging members behind the scenes," Rivers said, adding: "As long as the person is just trying to be polite and have fun like every other viewer, I say it's a lot of fun and more people should go for it!" 
"It's always nice to have a familiar name pop up in chat. Even if all they do is say 'Hi' and stick around and lurk while they do other things. Those lurkers can boost your room's viewer numbers higher, and every once in a while they check back in and keep the conversation fresh," Taylor shared.
There are actually all sorts of IRL benefits that can come from visiting other models' cam rooms — especially, maybe, you might make a friend! Rivers shares how she actually befriended a fellow cam model by visiting her cam room.
"Kat and I met through me viewing her stream. I talked for a little while before I ended up tipping her, and it's a good thing I did. She later told me she almost blocked me because she didn't know what I was trying to do in her chat," Rivers recalled.
"Like I said earlier, if platforms would put in a raiding feature it would really encourage models to begin cross pollinating from room to room, building larger networks of fans and co-creators. This inevitably leads to opportunities for collaborations such as co-streams (which I'd like to see all platforms offer) and recorded content that can be posted for sale," Taylor elaborated.
But also, beware! Not everyone wants to be visited by other models, friendship potential aside. Taylor pointed out that some models really don't like other models in their rooms.
"It's a mentality I don't understand, but I respect it all the same," she shared. "I think if there were more articles and tools to show how collaborating and supporting other models can help boost your own viewership and fan base, more models would be less hostile to each other."
So.. should you visit other cam rooms as a model? Well, that's up to you!
Be prepared to be kicked out of some rooms because some models are just being cautious. Unfortunately, there are still models who try to poach viewers, although not everyone is like that. But when you become friends with a fellow model, it can be very rewarding. You can collaborate (even virtually!), keep the things moving during a slow show, be each other's accountability buddy and so on.
Give it a try and let us know how it works!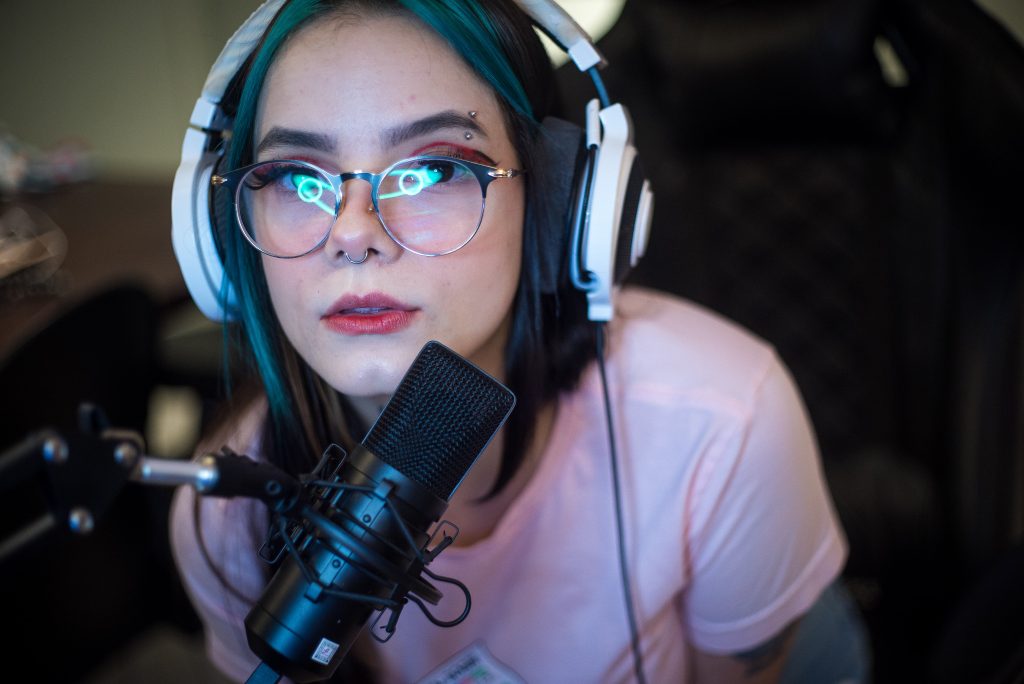 —
Alison Sparks is a solo adult content creator and writer. Find her on Twitter at @itsalisonsparks and email her via alison@ynotcam.com.
Background header image via Unsplash here. Additional image via Unsplash here.