Oh my gosh y'all — Sex Tales… it's back!
Here's some press materials about what's truly a legit podcast cam life.
—
Following a nearly year-long hiatus, Camming Life has announced the launch of Season Two of its podcast series, Sex Tales — with a special guest appearance by award-winning Chaturbate broadcaster and adult performer Casey Kisses.
Hosted by Chaturbate broadcasters Lana del Bae and Melody Kush, Sex Tales takes the audience behind the scenes of the adult industry with top performers, directors and insiders for "a look at what really happens behind the curtain."
In the Season Two opener, Kisses discusses some of her favorite sex scenes she has done to date and what it is really like to be on the set of a porno. She also talks about the best blowjob tricks she has learned from co-stars, what really makes her orgasm and how she "can even get off to a sandwich." She also talks about her new sexy docuseries, Casey: A True Story, and what it was like making a movie about her own life. She also shares the best place she has had sex, her favorite foursome and her best cum shots.
You can check out the new episode of Sex Tales on YouTube and on Simplecast.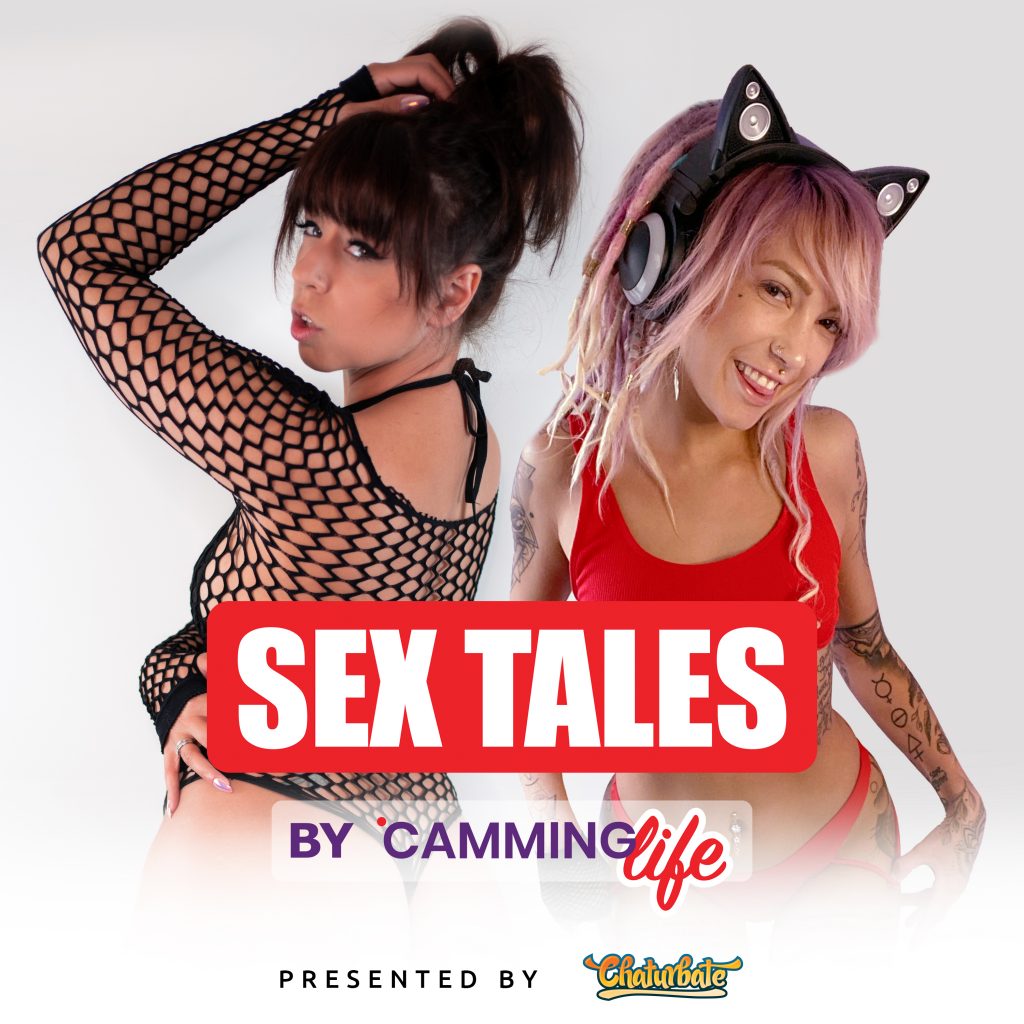 "Chaturbate is happy to be a sponsor of Sex Tales and help to tell the humorous stories that happen behind the scenes of the adult industry," said Shirley Lara, Chief Operating Officer of Chaturbate.
"We are thrilled the podcast is back for Season Two and what better way to kick it off than with award-winning Chaturbate broadcaster Casey Kisses?" Lara quipped. "It's great to hear Casey open up about her start in the adult industry, her love life and just what really makes her cum. We cannot wait to see what else this season brings."
As with the podcast's first seasons, each week del Bae and Kush will interview new guests who will share "tales and tricks on sex, gossip and the wonderful world of sex work." Camming Life described season one as "a huge success with over 152K views and downloads" of the 9-episode show.
—
Erika is a sex positive people watcher (and writer). Email her at erika@ynotcam.com.