Have you been keeping up with Sex Tales? Since we last checked in, there have been two new episodes of the podcast — one featuring Ana Foxxx and another with MrCooperXXX!
Episode five of Season Two of the Camming Life podcast series features a visit from special guest Ana Foxxx. Foxxx shares some of her favorite scenes she's done so far, her thoughts on being a black woman in porn and "what it's like to watch her friends fuck" with show hosts Lana del Bae and Melody Kush.
Camming Life's description of the episode invites listeners to "meet the hot shot model who has been named a Playboy model, a Playboy producer, Female Performer of the Year, a Fleshlight Girl, a Vixen Angel and has over 400 credits in the adult industry to her name." The announcement also notes that Foxxx is the president of APAC and an "all-around badass." 100% agreed!
"Ana dishes to Lana and Melody all about her career in adult, her favorite dicks, the first time she squirted and her love for women and pussy," the description added. "Ana also talks about the comradery of shooting VR porn and just how much fun it is to shoot orgies with her friends. She also discusses what it is like to break into porn as a black woman and her accomplishments in the industry, including her very own billboard!"
Kush said that "unsurprisingly, Ana Foxxx is everything you think she is: down to earth, true to herself and her work and always smiling."
"She is an industry powerhouse that gets booked again and again for her amazing work ethic and unbelievably sexy on-screen performances," Kush added. "I've always admired her, and this interview did not disappoint. It's full of saucy surprises and was one of my favorites to date."
To check out Ana's appearance on the show, you can watch the episode on YouTube, or listen to it on Simplecast.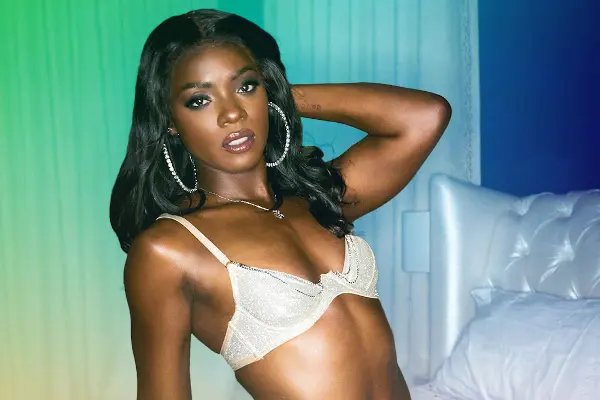 Next, in episode six of Season Two, guest MrCooperXXX takes del Bae and Kush on a journey for… the perfect dick pic?!
In "Brock Cooper on Sending the Perfect Dick Pic" the hosts sit down with Brock Cooper aka MrCooperXXX for a conversation on dick pics, exhibitionism, eating pussy and more. Cooper shares some of his best sex stories, what it is really like to be a firefighter and more juicy details of life as a "professional fucker" — like, in a sex work way, not in an asshole kinda way!
"Each week the Sex Tales episodes are getting better and better. This week's guest Brock Cooper was hilarious, and it was great to hear about camming and the adult industry from a male's perspective. You will not want to miss it," stated Shirley Lara, Chief Operating Officer of Chaturbate.
Sign us up!
In each episode of Sex Tales, hosts del Bae and Kush talk to porn stars, cam stars, influencers and other industry insiders about their favorite stories and experiences working in adult entertainment. Tune in for tips and tricks on sex, gossip, and a unique look at the wonderful world of sex work!
Each Sex Tales episode is available on the Camming Life YouTube channel right here: youtube.com/camminglife — and wherever you listen to podcasts.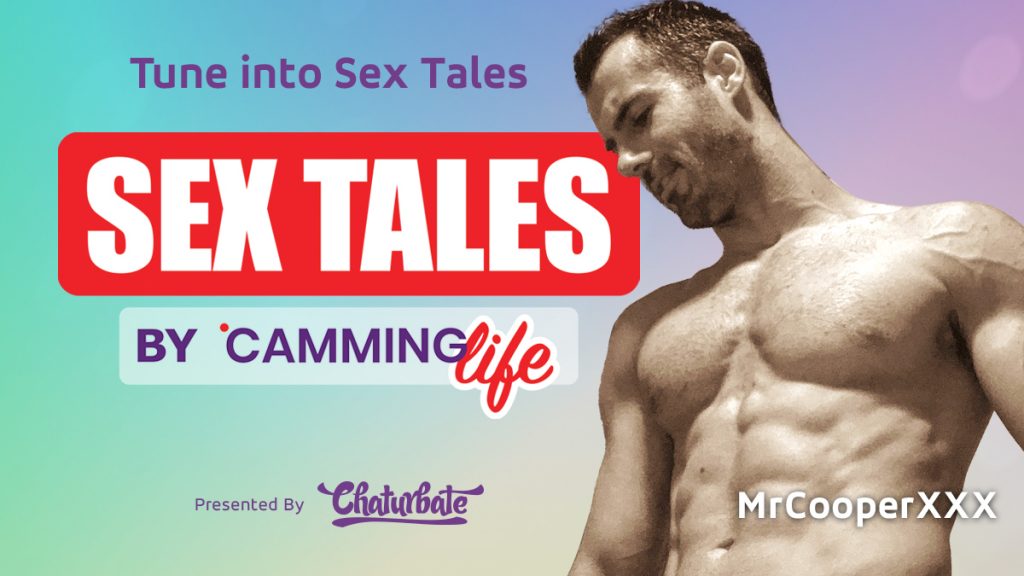 —
Erika is a sex positive people watcher (and writer). Email her at erika@ynotcam.com.