Craving a Balenciaga bag for yourself but can't afford it? No fear, the metaverse is here!
With the announcement of the Meta Avatars Store, the time has finally come that your avatar will now be dressed better than you.
Are things getting weird or is it just me?
I'm starting to feel like The Matrix is no longer science fiction but a disturbing documentary about real life. We seem to be getting closer and closer to an alternate universe that we'll never want to leave because things are just, well… easier. Now thanks to technology you can dress like a Queen with the pocketbook of a pauper.
Of course, you may choose to be a glutton for punishment like Keanu and live outside The Matrix. But, for those of you who don't want to visit the creepy Oracle and go through all that nonsense, you might as well hop on board the future train and look fashionable in the new world.
Meta is ensuring you'll be able to do so.
Last week, CEO Mark Zuckerberg and VP Fashion Partnerships, Eva Chen went on IG Live using his avatar to model the virtual clothes. Zuckerberg, who self-admittedly is no style icon, seemed genuinely stoked about what the Meta Avatars Store will mean for the future of the platform:
"The reason why I'm excited about this overall is it's all about people expressing themselves and connecting and a huge part of how people express themselves is through what they wear in fashion," said Zuckerberg. "Getting that right in the metaverse and with your avatar across the different apps that you use, including Instagram and Facebook and Whatsapp and Messenger, that's really important… this is a big step forward for avatars for Meta."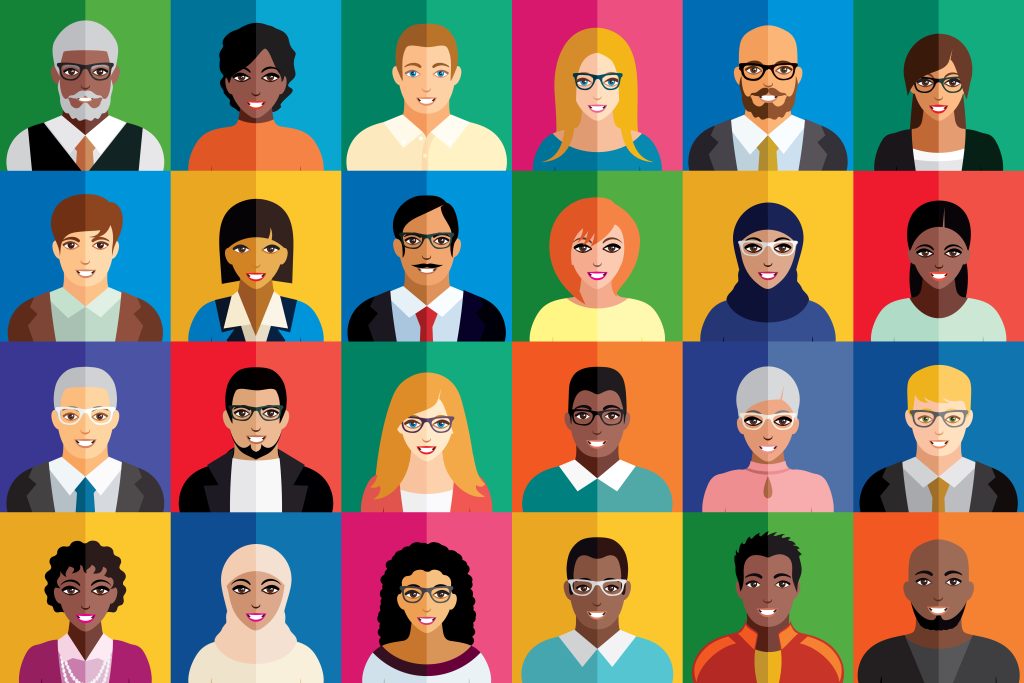 The high style fashions will be available for $2.99 to $8.99. Which is a real bargain, when you consider a Thom Yorke suit normally sells for around $3k (for both the suit and jacket). VP Chen further said – if it's sold out or hard to get, there's no issue in scoring them from the Meta Store. Zuckerberg added "in the metaverse even if you're wearing formal stuff it's just as comfortable as anything else."
All this makes for a great deal! Pull out your credit card now!
Then again since there's nothing tangible is it a deal? You can't hang these clothes up in your closet. This is the conversation I got into with myself – what is the benefit of purchasing something that's not REAL?
If you're paying for logos, banners, websites, etc., or even doing it all yourself (your time is money) to build your business you're already investing in something that isn't tangible. If you never thought about it this way, how do you hold and love a logo? What about your website visits? Can you shove them on a bookshelf next to 7 Habits of Highly Successful People? By the way, that banner looks great on your site, but can you hang it over your door?
You're doing all this because we're in the digital age, where the clever use of virtual promotional materials results in hard-earned cash.
In this light, dressing up your avatar in some snazzy clothes that make you look like you've got your finger on the pulse of what's new and hip may not be a bad idea – it's just one more promotional technique you can shove in your box of tricks. The Meta Avatars Store will roll out in the coming weeks.
—
Alyssa Collins hails from Minnesota, where snowy days were the perfect excuse to stay warm inside and write. Over the years, she turned that joy into a career and has authored numerous articles for various publications (under pen names). Email Alyssa via alyssa@ynot.com.
Header Photo credit of Icons: iStock.com/hapabapa
Center Photo credit: iStock.com/aelitta