Violet Myers, real-life Hentai girl, influencer, YouTuber and exclusive contract star with Vixen Media Group not only has over 190K subscribers on her YouTube channel, but she also has her own online store. Myers also got her start in camming. In fact, she recently scored the cover of the May 2022 issue of Camgirl Vixen Mag where they featured her in an eight-page spread "V is for Violet."
"I'm honored to be the cover star of says Camgirl Vixen Magazine. The whole issue looks amazing, and I hope my fans will enjoy it," said Violet. "If you buy the printed version and bring it to any EXXXOTICA I'm at and I'll sign it for free."
Self-described as a "normal girl that loves and enjoys sex," she's worked with many top-shelf studios including Jules Jordan, Brazzers, Reality Kings, Girlsway, Elegant Angel, Swallowed, and Bang Bros and won numerous distinctions for her work, including Best Oral Sex Scene from the Fleshbot Awards.
This former cam girl took some time to share her thoughts and feelings about the business and her new journey with Vixen Media Group.
You got your start webcamming. How did you end up moving into film?
First, I got recruited by an agent via Twitter. Then, I flew to Florida to shoot my first scene; the rest is history.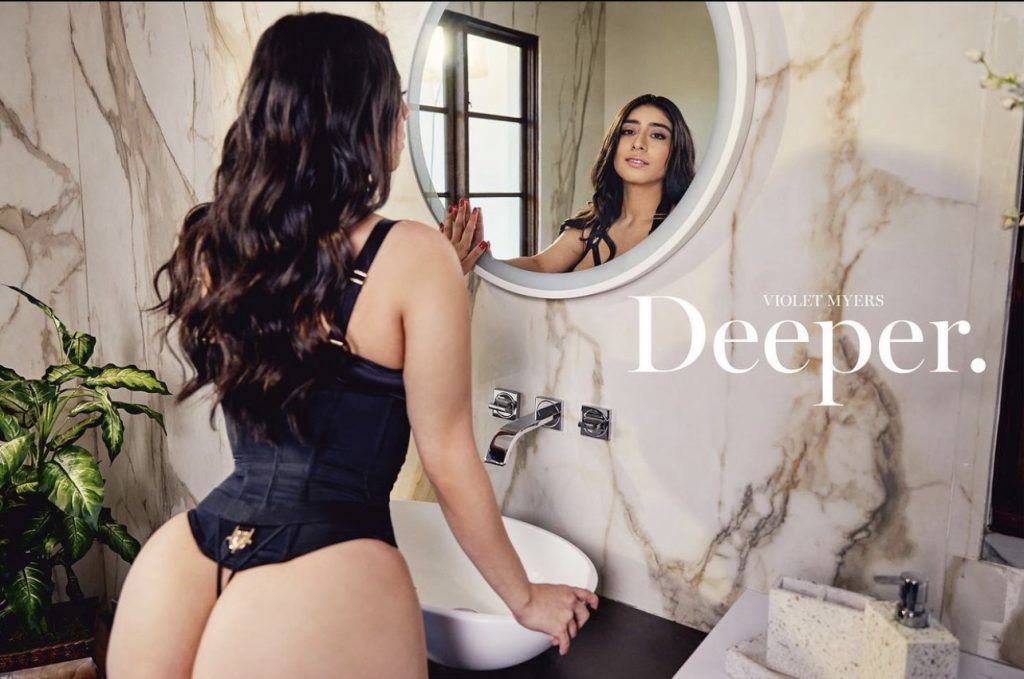 What are the most important things you have learned about the business?
I learned how to value my time and gained a lot of work ethic skills. Now, when I decide to transition out of adult, I can bring those tools with me to whatever I choose to do.
What do you think has been the secret to your success in the industry?
Honestly, there's no secret. I'm just myself and being authentic is what really led me to my success. Also, two other keys to my success are not having a big head or thinking I'm better than anyone else, and communicating with my fans, because they support and genuinely love what I do.
What are some of your favorite things about cam modeling?
When I used to cam, I loved going live and interacting with fans in real-time. Now, I get a similar feeling doing tradeshows and live interviews.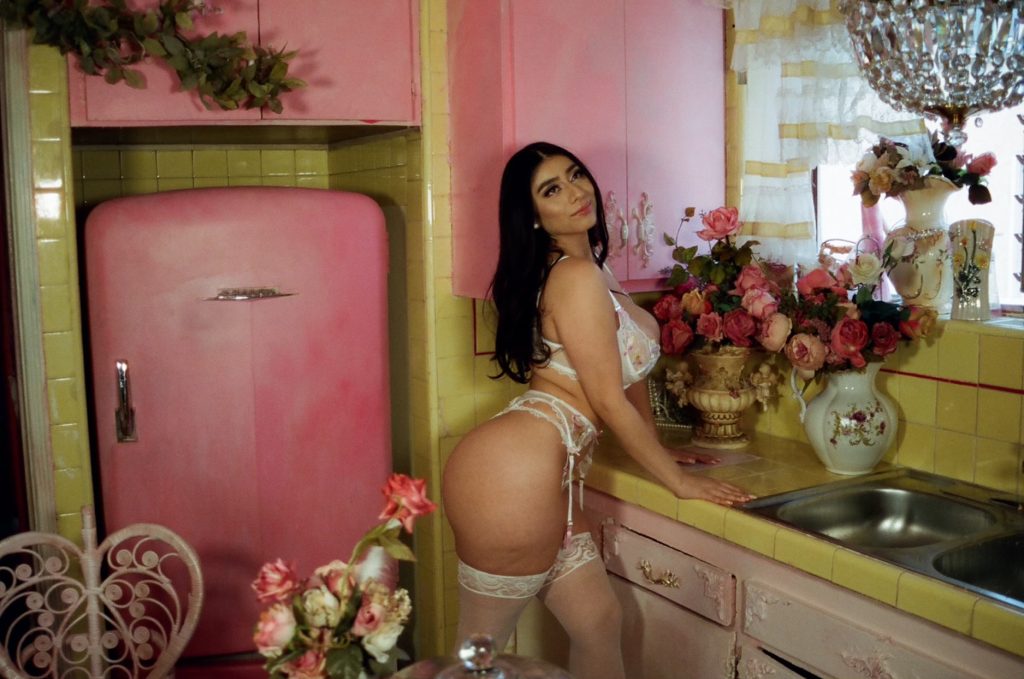 Who do you admire in the business and why?
There are too many people to list. As for things I admire about the business, I love the fact that I get to be myself, wake up every day, have sex with a lot of attractive people, and make it into a job, so that's probably the best part.
What stereotype do you want to break about being in the adult industry?
The stereotype that what we're like on camera is us 24/7. We're more than what you see on camera—we have hobbies and many other things. Yeah, we have sex, but so does everyone else—we just happen to clock in to do it. But we're also human beings with common interests. 
What work are you most proud of?
I would say my Vixen contract because I know they're very exclusive with who they sign. I've admired their company since I first started, so it's probably one of my biggest accomplishments.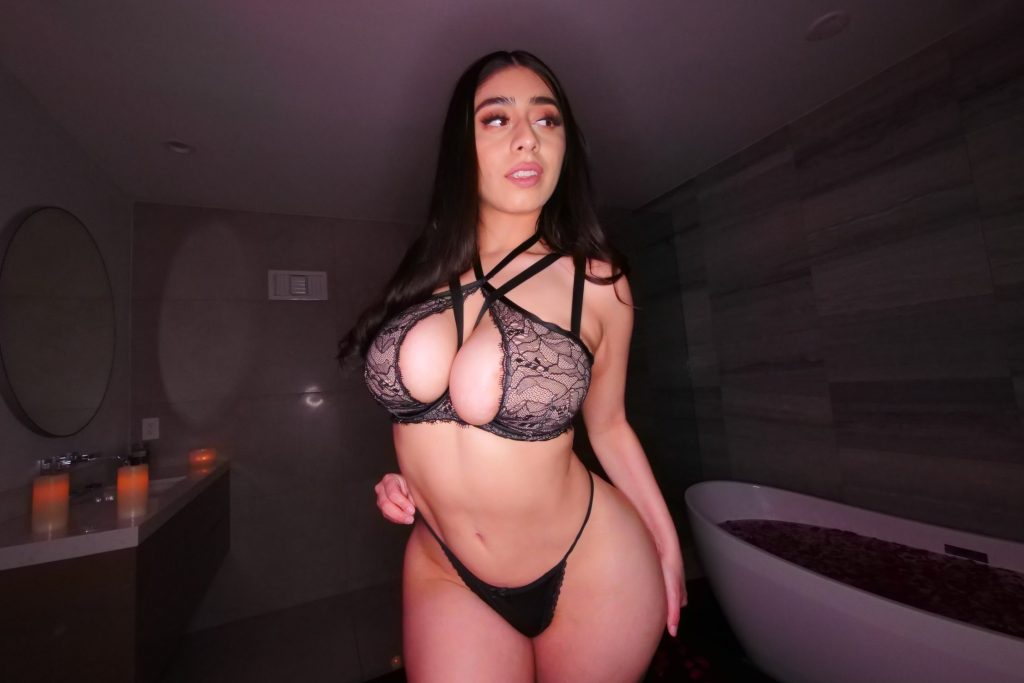 What advice do you have for models that you wish someone would have given you? 
Be your true, authentic self and show more of your personality if you want to make it far in the industry.
If you had more time in your daily life, what would you do with that time?
I'd work out more and spend more time with my family. But I'd also like to just do nothing and enjoy things I like without feeling guilty.
You can find Violet on her Twitter @VioletSaucy and Instagram @waifuviolet
—
Alyssa Collins hails from Minnesota, where snowy days were the perfect excuse to stay warm inside and write. Over the years, she turned that joy into a career and has authored numerous articles for various publications (under pen names). Email Alyssa via alyssa@ynot.com.