There's an old saying, if you can't beat 'em join 'em.
YouTube has always had strict rules for pornographic content making it difficult for those in the industry to use the platform. Many find they start a channel and soon after it's up it's taken down, driving creators to seek more friendly avenues such as OnlyFans.
But with the recent news that YouTube Shorts* has an astounding 1.5 billion logged in users watching it every month, the writing is on the wall:
Finding a way to play nice with the platform could really build your business.
To further put things in perspective, YouTube currently has 2 billion users a month who log in and 75% of them are watching YouTube Shorts. This is a channel that viewers actually look at content. In addition, in 2021 YouTube announced a fund for creators that could help you kick your ideas off the ground.
In light of all this news, how can you find creative ways to work with YouTube Shorts to further your brand while also playing by their rules?
Here's a few ideas and tips to think outside the box in creating content.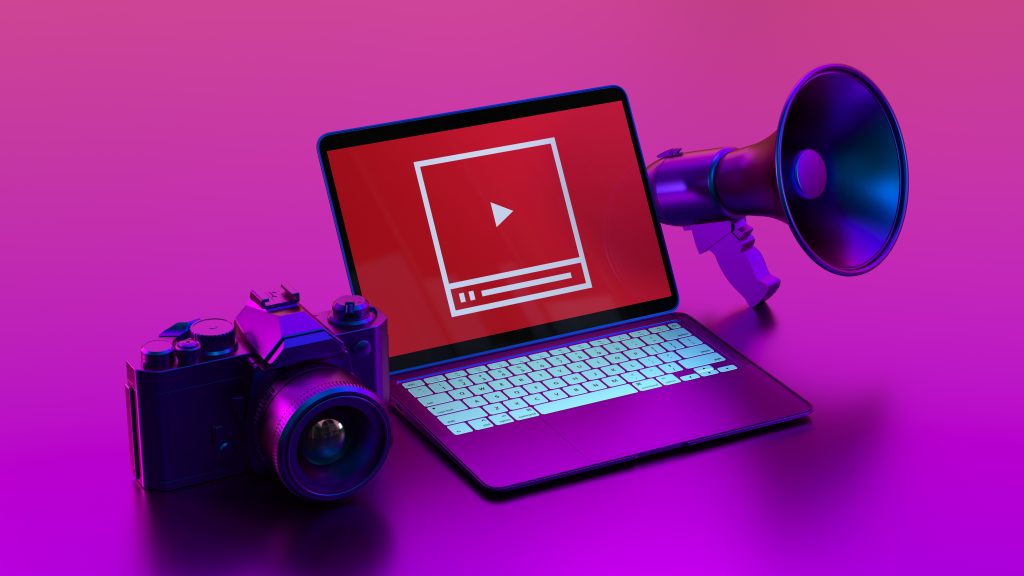 Use your sense of humor.
Can't show your bod? How can you make fun of this and use your wit?
How about blocking out your privates with editing software while doing a cooking show or wearing a handmaid's tale costume while discussing your last sexy cam show, or perhaps you'll tease the audience with your latest story about daily camming life then flash us in your P.C. lingerie. There are many ways to make fun of the YouTube policies and get away with it while at the same time entertaining your followers and gaining new ones.
Give value through education and tips.
People love to know what porn stars think about everything. For example, Wood Rocket creates among other things, long form YouTube content that "educates." Their show Ask A Porn Star gets hundreds of thousands of hits, so obviously their "lessons" are working.
Finding an angle like Wood Rocket's where you give value to your audience by "teaching" is a clever way to use YouTube Shorts. How? Think outside the box. For instance, the adult industry has loads of acronyms unique to the business. You could you have a weekly lesson on those words, or you could share sex tips on things you've learned through camming, or even shout out products you use for your career. People are inquisitive about what you do and how you do it, take advantage of that.
Take them on everyday excursions with you.
Violet Myers (YCAM interview coming soon!) has really built a great following showing the inside of her world. She currently has 202,000 subscribers on YouTube so it's a technique that works.
Getting people interested in you as a person in your clothes leads to those paying to see you out of your clothes. This is easily done through shortform content by sharing snippets of your life such as making your coffee or your bed, heading to the DMV, a day at the gym etc. Of course, you must still create interesting dialogue to go with it, but fans and laypeople have a huge curiosity about the daily lives of sex workers.
If you can mine the normalcy of your everyday world, you're golden.
Interviews.
Getting others in the business to talk about working in the industry may not only help drive traffic to your off-site paid content but can also drive more traffic to your YouTube Shorts account as interviewees have their own fanbase that will also tune in. Having a concept and creating a short opinion discussion with others is another good P.C. way to use the platform.
Bottomline, you may not be able to post content on the app like you can at OnlyFans or even Twitter, but with creativity it's still possible to find ways to benefit from the channel. Think outside the box then go ahead and create some uniquely you content for YouTube Shorts to help build your brand.
* YouTube Shorts was created as answer to their competitor TikTok. To find YouTube Shorts tap "Shorts" at the bottom of the app on your phone.
—
Alyssa Collins hails from Minnesota, where snowy days were the perfect excuse to stay warm inside and write. Over the years, she turned that joy into a career and has authored numerous articles for various publications (under pen names). Email Alyssa via alyssa@ynot.com.
Main Photo credit: iStock.com/hapabapa
Middle Photo credit: iStock.com/GOCMEN