This week I have an amazing interview with MissLovelyLumps, a cammer who hails from Venezuela. She shared what it's like living in a country that's filled with obstacles, how camming helped her overcome the belief that she wasn't attractive, and how sex work freed her from a job that was exhausting and underpaid.
I think you will enjoy her candidness, her unique glimpse into working as a cam model in Venezuela, her humor, and most of all her strength.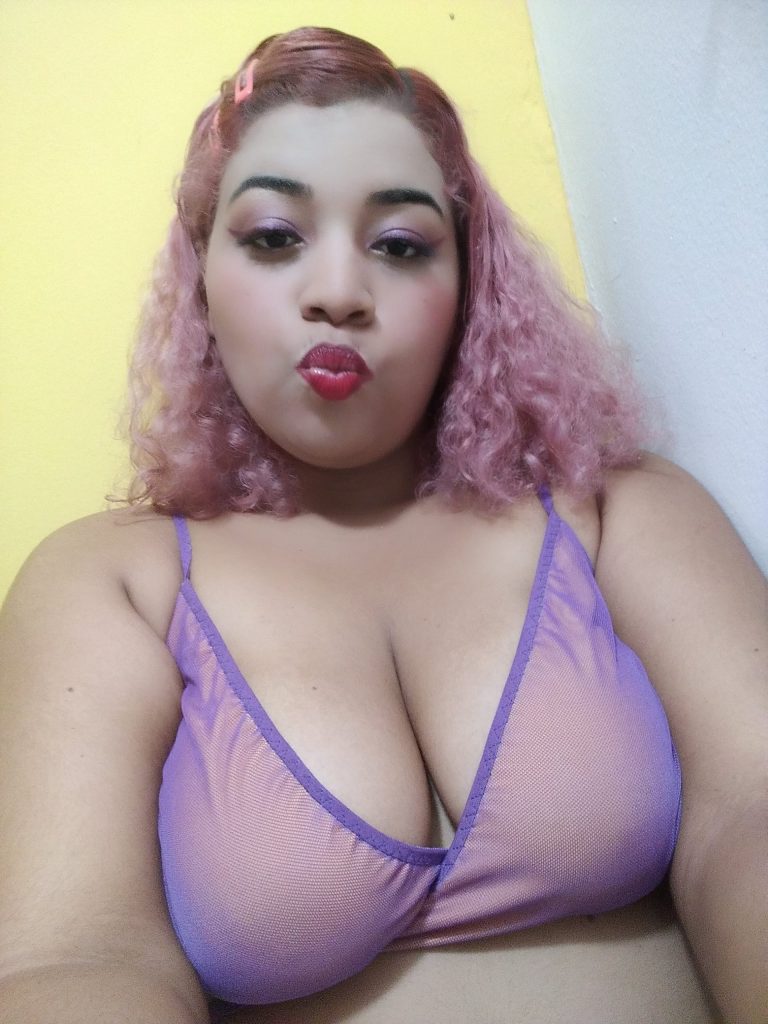 How did you get your start and what brought you to the adult industry?
For many years, I felt like an ugly duckling.
I don't meet the traditional beauty standard in my country which prides itself on holding 7 Miss Universe crowns. It's a place where girls are brought up with the dream of participating in the pageant, or, at least, getting a foreigner romantically interested in them so they can overcome poverty.
This may sound stereotypical and highly stigmatized, but I mention it, so you get a picture of the culture in Venezuela from the late 90s to the early 2010s, when I was growing up.
I was an overweight kid/teen that also had father abandonment issues, so I felt unwanted and unattractive for a great part of my life. Apart from that, Venezuela entered an economic crisis around 2013. Because the economy was crazy (and still is) I would feel highly degraded and desperate.
In 2014, my mom almost died so I took care of her until I moved in with my dad to go to college. He abused me psychologically and physically, which only made me feel worse about myself. After that I was working 16/18 hours every single day for a marketing company, and I started to resent the world.
Because I'd had so many responsibilities, I never had a boyfriend and was a virgin. I felt unloved, undesired, exhausted and underpaid. So, I said "Fuck it, I really want to be in the sex industry because I know that foreigners like me (I'd had a few online relationships), so why not do something sexy online and get paid for it?"
I searched a lot of agency ads and found a website called Locanto. There, I found this Argentinian guy that lived in Czech Republic and knew how to talk the talk… he told me I was strikingly beautiful and that I could rule the world with my stunning beauty… you know pimp bullshit. He told me I didn't have to get naked, that I just needed to do streaming while "mopping the floor" or "doing the dishes" and "smiling a lot." I now know that's possible if you have a fan base, but I was naïve and didn't have a fan base. After we set up my Chaturbate account,  he told me I wouldn't get tipped unless I did sexual things.
So, I did them… and I made $50 in 4 days! To put this in perspective, that was a whole month of salary at my other job!
Streaming was hard because I had 1mbps Internet, but I was very proud of making that much with my slightly pixelated coochie, hahaha. I did that for around three months until I realized I was just being pimped. So, I left him, changed my username and went on SkyPrivate.
From there, I got hooked and have been camming independently since September 2020.
Also, as a sidenote, I spent a year and half doing non-penetrative shows, since I was a virgin. My mom had Lebanese roots. Growing up my hymen was a big deal, and she would get it checked often… so, the lure of camming wasn't just about making ends meet in an alternative way, it was also about breaking my restrictive/abusive upbringing.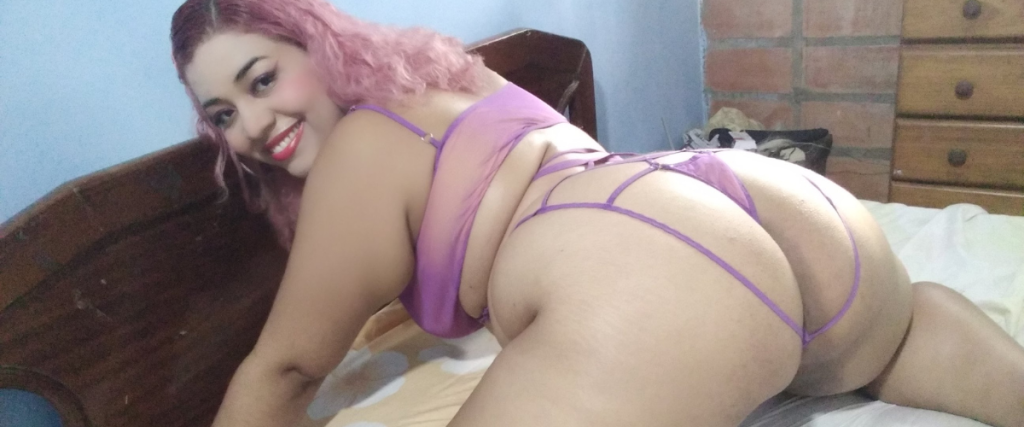 What are you most proud of in your career so far?
I am most proud of having found solace in solitude since this job can be very isolating and having found a community of supportive fellow models with whom I can share my experiences, get advice, and vent sometimes. They're gems.
I think the more time you spend doing sex work, the more you meet interesting fellow workers that listen to you and make you feel safe. I also take better pics now and I've mastered a long list of kinks and fetishes; I may not look high-end, but I'm definitely the best quality.
I am also proud to say that in 2020 I gave my mom HER FIRST REAL CHRISTMAS IN YEAAAAAAAARS, and I made it happen with my sex work. I am crying reading this. It was a blessing but it's so painful to remember, sorry, I'm sobbing. If anyone who ever was my client reads this, I just want to thank them for that.
What are some of the differences in the industry in Venezuela compared to the US?
It's a long list, but I'll cover a few things.
For one, there are only three nationwide Internet companies in the country and they're all slow, so streaming is next to impossible and uploading videos takes a lot of time. Besides that, I also struggle with electricity, because sometimes there are three power outages a day in Venezuela. That can be very discouraging when you have a client on wait, during a video call, or when you're simply excited and inspired to record content.
Other issues include terrible financial restrictions where payments can be blocked because they come from a non-fellow country, some days you don't have water at home, Amazon doesn't ship here without a courier so forget those wish lists, and we don't have cam events or expos.
And I don't know why I need to add this but gosh, there are so many of us that go into camming to get a better life and by better life I mean comfortable and basic living conditions. This industry needs to stop pushing the marketing scheme that all of us fall into the luxury sex worker niche that does this for fun and not for money. Many of us do it to survive.
There are some good things though. Cheap underwear, affordable tailored-made lingerie, and no income taxes. Being Venezuelan can feel like karma from another life and a denigrating tag that I carry. But don't get me wrong, I am proud of my culture, just not proud of the things I'm not responsible for because of the politics of my country.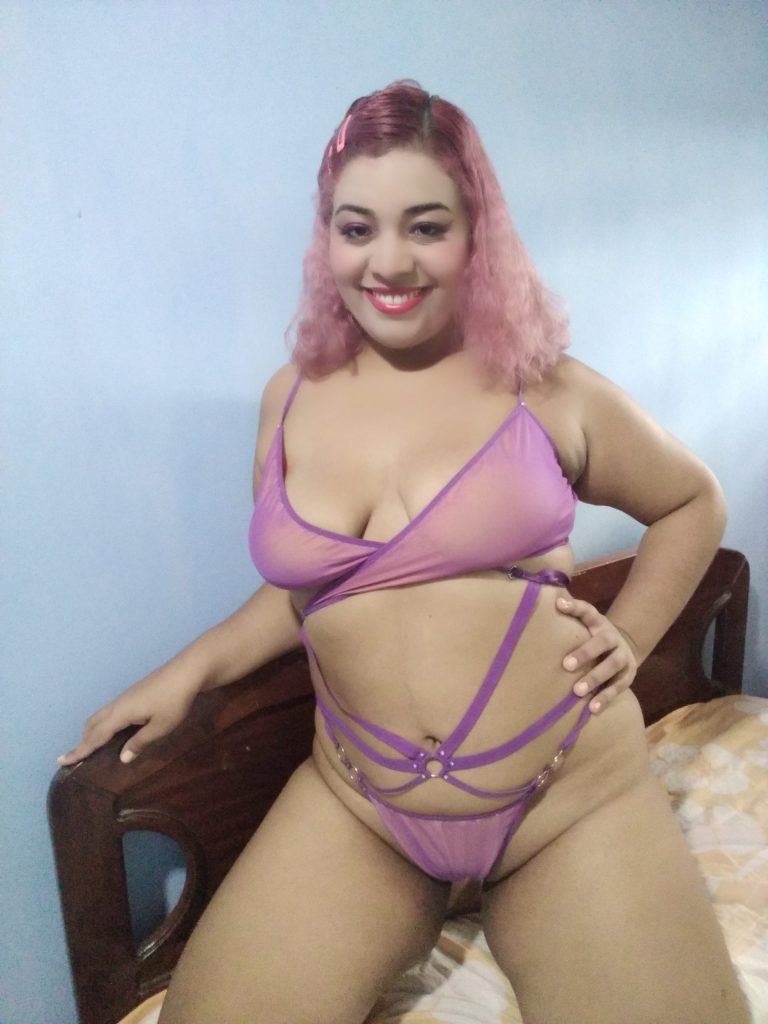 How do you overcome all those obstacles?
By being very patient, having high hopes for the future, crying like hell, screaming at my pillow, exercising, getting advice from my mom when she was alive, and masturbating more to generate endorphins. Never underestimate the healing power of a good whack, lmaooo.
I've also learned to work with my resources, and I have a volatile temper that helps me rock some roleplay characters, hehehe.
What are your goals for the future?
To live a comfortable life in the first world with my dog Minnie. I would like to finish college in a country where universities don't depend on a trashy government, where there aren't weekly strikes, and where I can progress easily without a complex sociopolitical context. And I'd also like to have my own businesses, find love, get married, and start a family. And more dogs, I love dogs :).
—
Alyssa Collins hails from Minnesota, where snowy days were the perfect excuse to stay warm inside and write. Over the years, she turned that joy into a career and has authored numerous articles for various publications (under pen names). Email Alyssa via alyssa@ynot.com.