Hi Sexy!
This month I thought I'd address a subject both simple and enormous: loving ourselves without condition.
For those lucky folks who were skillfully parented, unconditional love isn't an issue. They go through life secure knowing that they are good enough no matter what. But for those of us who were imperfectly parented, believing ourselves to be worthy of love, without having to do or be anything other than who we authentically are, can be a lifetime pursuit. Lacking a core belief that one is inherently lovable is tremendously destabilizing, leading to low self-esteem, anxiety, and a lingering sense of not belonging.
If we feel unlovable, we search desperately for affirmation elsewhere, leaving us undefended from other people's emotional limitations. Regrettably, because of the cruel cultural stigma against sex work, as cammers we can be especially vulnerable. It might make us stay in toxic, abusive situations out of a twisted sense of loyalty, or terror that no one will ever love us, believing we don't deserve better.
Without a foundational sense of self-worth, no other aspect of life – wealth, friendship, success, romantic love, even health – can bring happiness. So it's unfortunate that we don't talk more about cultivating the self-generated unconditional love we all crave.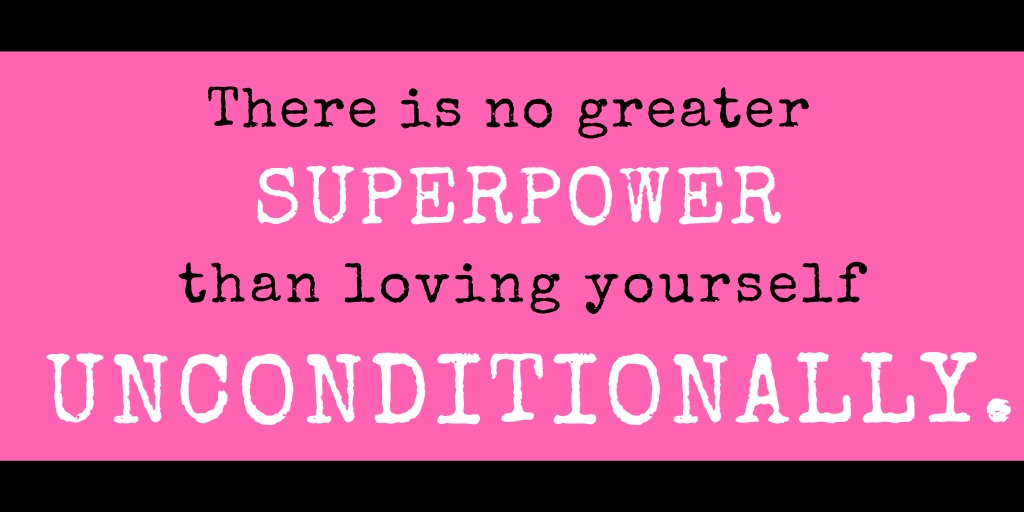 There are many different roads to self-acceptance, many different ways to heal. If unconditional love is something you want more of, my suggestion is to start by focusing on self-compassion, positive body image, self-soothing, and self-love talk—not necessarily in that order. Let's start with self-compassion.
Many of us been in this society have been brought up to believe that self-esteem is what will bring us happiness, fulfillment, and love. But Dr. Kristin Neff, in her book, Self-Compassion: The Proven Power of Being Kind to Yourself , disagrees. Neff argues that Western society's relentless focus on success and achievement puts us in an intractable bind: self-esteem requires constant comparison to others, endlessly scanning for all the ways we are "better" than them. Only by determining ourselves to be smarter, hotter, wealthier, more popular, and all the rest can we find any sense of self.
But as Neff points out, this is a fool's errand. There will always be someone with more than us. And the vast majority of us are, by definition, average or below average across most metrics as a simple statistical fact. How much more gratifying it is, then, to adopt the mindset that these comparisons are meaningless and can never lead to true satisfaction. Only through self-compassion – loving ourselves with all our tender weaknesses and awesome strengths unconditionally – can we achieve peace of mind.
A closely related topic is body image acceptance, and for that I recommend The Body is Not an Apology: The Power of Radial Self-Love, by poet-activist, Sonya Renee Taylor. When this book dropped, it became an instant sensation, and for good reason: in clear, gorgeous, inspirational language, Taylor lays out both the origins of body shame, and concrete steps for overcoming it. Considering the excruciating pressure we all face linking our appearance to our self-worth, this should be required reading for all sex workers.
It's all very well and good to build ourselves up, but self-care strategies are equally crucial when we're feeling down. While it's wonderful to have others to comfort us—and when they can, we should certainly let them – loving ourselves unconditionally means the capacity to settle ourselves. I've written before on the importance of self-soothing – you can read more about it here. When we're heartbroken, betrayed, lonely, or overwhelmed, if we don't have a solid core of self-love, we tend to become our own harshest critic and cruelest taskmaster. Self-soothing involves holding, rocking, and stroking ourselves gently while saying kind words, either in our heads or out loud.
Speaking of gentle words, there is robust scientific proof pointing to the power of positive self-talk. Consciously replacing hateful thoughts such as, "I'm so ugly," "I'm never good enough," "Nobody loves me," and "I'm terrible at everything," with loving affirmations can dramatically improve our peace of mind. You can learn more about ways to change your internal dialogue here.
And finally, it's important to remember we don't have to do everything ourselves. It's perfectly fine to ask for care. Don't be afraid to text your BFF on those days you're feeling shaky for a blast of love and praise. Odds are, they'd love nothing more than the chance to tell you how much you mean to them. (As a holiday gift from me, I've created an unconditional love audio track. Listen for free here.)
Rumi, the Persian poet and mystic wrote: "Your task is not to seek for love, but find all barriers to love within yourself that you have built against it." Which I take to mean there is always enough love to sustain you, once you vow to love yourself.
Until next time, be sweet to yourself.
—LolaD.
Lola Davina is a longtime veteran of the sex industry and author of "Thriving in Sex Work: Sex Work and Money," her follow-up to the formative "Thriving in Sex Work: Heartfelt Advice for Staying Sane in the Sex Industry," available wherever books are sold. You can find audio versions located at Audible, iTunes  and Awesound. 
Contact Lola at Lola.Davina@ynotcam.com and visit her on Twitter at @Lola_Davina.