Caitlin Bell is a cammer, performer and content creator who got her start a little later in her life but is taking the industry by storm.
The Latin beauty got her break in 2021 with the film studio 'Motley Models' and now has a growing OnlyFans site, a resume of great roles with topnotch studios like Mile High Media, Brazzers, and Elegant Angels, and has a fantastic looking website that when Google searched, invites users to "Come into my World of Wonder."
I wanted to talk with Caitlin because first off, she's Latina and I love seeing some diversity out there, second, she has very clear goals, passion and drive, third her content is classy and professional looking, and last but not least, she's a positive influence on others who are wanting to get into the business that aren't in their early 20s.
Read on to find out more about Caitlin's journey and how she's letting the world know that women only get sexier with a little age.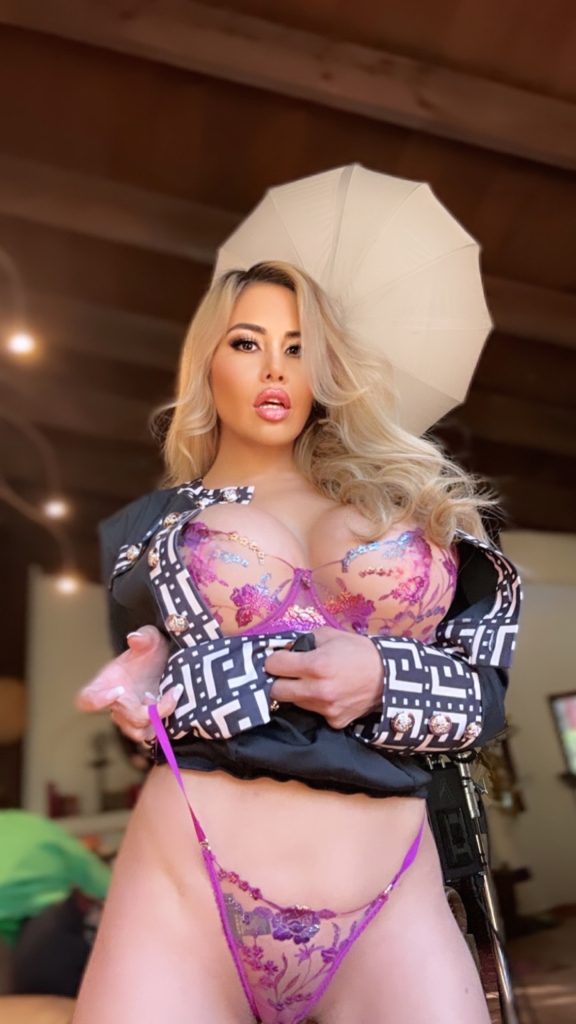 How did you get your start? 
Just like for many, Covid took me down my porn path. Lol.
I'm not saying Covid got people into porn. I'm just saying a lot of us found our calling while we were locked up in our homes for months on end with nothing but time. I was miserable also because I was going through failed relationships and friendships.
But I'm a big believer in signs and fate.
I had planned to move to Fort Lauderdale to start fresh, and one week later I was recruited off Twitter by a random individual named Michael in Australia. One of the best encounters I've had so far in my life. And that's how my career started.
Tell us about attending your first AVN show this year.
I did attend, but just as an observer for two days. One day was to create content, and the other was to explore the floor and attend the gayVNs! Next year I plan to go for the entire event.
Since it was my first time going, I wanted to see what it was all about. I can't wait till next year when I can dive deep into the whole concept and be signing. It's so great to be surrounded with like-minded individuals and some of the most talented people I've ever met.
What do you think prepared you the most for a successful career in adult?
I have been a courtesan for almost a decade, and I believe that was like getting my PhD in the sex industry. Porn is just a way for me to finesse my skills and take it to the next level.
Why do you think others enjoy working with you?
I believe others enjoy working with me because I'm very easy to get along with.
I usually always have a smile and I'm up for trying new things. You will never see me judging a single soul and I'm a lot of fun, so people don't forget working with me. I've been told I'm very pleasant.
What goals do you have for 2023?
My goal for 2023 is to break any bad habits that I've been dealing with.
I also want to really grow my OnlyFans and engage even deeper with my fans this year.
I will strive every day to create content that's on fire and make a name for myself in this industry. I started very late, but I believe this is where I belong. Closer to 40 than I am to 30 and proud of it. 
Follow Caitlin on her Instagram at Officialcaitlinbell, Twitter @LatinaBellexoxo, and OnlyFans @Caitlinisnaughty.
—
Alyssa Collins hails from Minnesota, where snowy days were the perfect excuse to stay warm inside and write. Over the years, she turned that joy into a career and has authored numerous articles for various publications (under pen names). Email Alyssa via alyssa@ynot.com.