Ayurveda is a science that was developed more than 5,000 years ago by Indian practitioners. Today, as discussed by the National Library of Medicine, it's one of the "oldest traditional systems of medicine and is accepted worldwide."
There's a lot of complicated thought that goes into Ayurveda and without going too far down the rabbit hole the practice is rooted in how our body works through interconnectedness and how balance (health) is achieved.
Western medicine which treats symptoms vs. cause often turns its nose up at Eastern medicine like Ayurveda which has an eye on prevention; but I believe they work hand in hand – neither is better than the other and both complement one another. Further, to me it's pure snobbery to look down on something that has worked for centuries.
In fact, science is beginning to discover that much of what has been handed down from these cultures does work.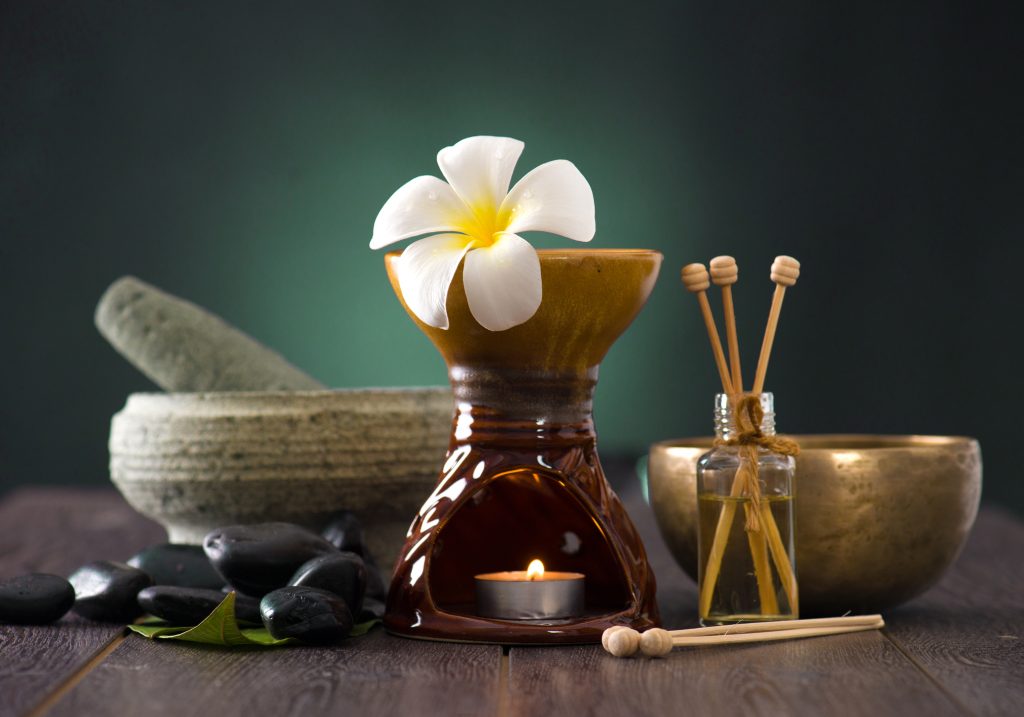 Aromatherapy is an area of Ayurveda that uses your sense of smell to solve health issues.
Even if you're someone who thinks the concept of scent to improve how you feel is hippy dippy – consider the love interest who wore that perfume that drove you crazy… or drove you away. Hard to argue with this very real scenario which most of us have experienced.
In this light, it's logical to acknowledge scents that may help you with your sleep or to feel more relaxed, energetic, happy, and sexy in the cam room and it all starts with essential oils.
As discussed by Yinsa, essential oils are where it's at – you don't want to pick up any old thing off the shelf – quality matters.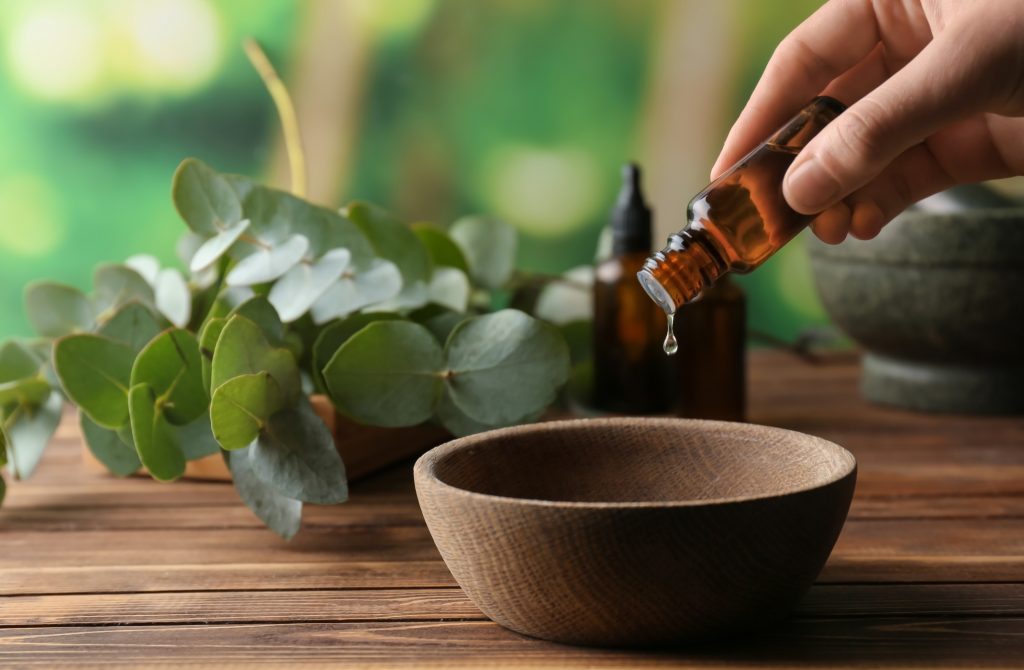 In a nutshell, essential oils distill the most concentrated part of the plant a require a high standard of preparation.
The article by Yinsa goes on to explain the types of oils that are best for doshas or your "constitution" and ways to use them – whether it's through a diffuser (by the way check out these wooden ones by ShopArzelle on Etsy that work great, you don't even have to plug them in!), throwing them in a sauna or bath, or trying out compresses, massage, and/or direct inhalation.
Essentials oils for cammers:
Relief of Anxiety and Stress – According to Grazia, lavender, bergamot, jasmine, frankincense, and sandalwood are your go to oils.
Increase Energy – New Directions Aromatics lists peppermint, lemon, sweet orange, lime, bergamot, ginger root, cinnamon bark, rosemary, and eucalyptus.
Mood Boosters: To name a few, Garden of Life suggests you try out basil, lemongrass, ylang ylang, frankincense, and lavender.
Turn up your Sex Drive – Healthline named the following oils to help improve libido: for women – clary sage, lavender, sandalwood, and ylang ylang. For men – carpolobia, eurycoma longifolia, ginseng, and satureja khuzestanica.
Improve Sleep – Lavender, chamomile, bergamot, peppermint, cedarwood, sandalwood, and marjoram are your go to per MedicalNewsToday. 
This is only the tip of the iceberg!
There's so much to learn about Ayurvedic aromatherapy – but once you start trying some things out chances are you'll want to discover more about this ancient practice to reap the healthy benefits it has to offer.
Main Photo credit: iStock.com/AlexRaths
First photo credit: iStock.com/yuliang11
Second photo credit: iStock.com/Sergey Kirsanov
—
Alyssa Collins hails from Minnesota, where snowy days were the perfect excuse to stay warm inside and write. Over the years, she turned that joy into a career and has authored numerous articles for various publications (under pen names). Email Alyssa via alyssa@ynot.com.