Angela White was 18 years old when she started working in the adult industry. She said she had been stigmatized during high school for her open sexuality with men and women and was searching for a positive and accepting environment in which to express her sexual desires.
"Pornography turned out to be an amazing place for me to explore my fantasies and indulge my creativity while forging a career," she said.
Working in adult entertainment as a performer or model is not without its trails and tribulations. The social stigma attached to adult entertainment and institutionalized discrimination from banks, insurance agencies and the law are just a few of the issues with which White has dealt. However, she indicated, the work is exciting.
"The artistic expression and being surrounded by sex-positive peers make it all worth it," she said.
"The adult industry is shrouded in myths of performer drug addiction, early sexual abuse and forced labor," White explained. "However, most performers I've shot with are grounded and professional, and all have chosen to be part of the industry."
White took some time out to reflect on her experiences as an adult entertainer, both on-cam and as one of porn's rising stars.
—
YNOT Cam: You seem to be everywhere these days, sharing so much about yourself and your life. Aside from being from Australia (!!), what's something about you that not many people know?
Angela White: One fact that people don't realize about me is that I'm quite shy, and at times I can be very introverted. People do not necessarily expect that after seeing me in hardcore gangbangs and performing in front of hundreds of fans on webcam. I often find it easier to connect with people on a sexual level.
Sex is a conversation. I believe people reveal a lot about themselves through their flesh and their breath, the way they touch you and the way they look at you. The challenge on webcam is to figure it all out without physically touching. But there are more ways to touch someone than simply physically, and those ways can be far more powerful.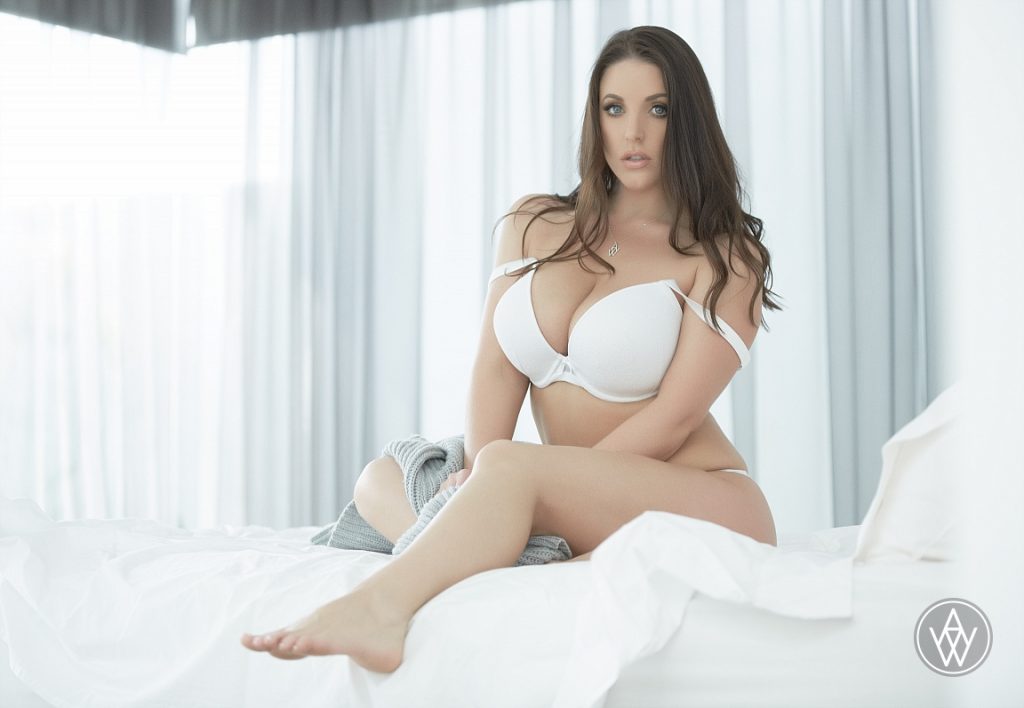 That's pretty intense — the idea of creating a physical-sexual conversation but within the context of a virtual interaction. Tell us more about how webcam factors into your work.
I started camming in 2011 while I was still living in Australia. In the beginning, I was camming every week, sometimes every day. I found it to be a fantastic way to connect with people, have fun and, of course, make money.
I learned a lot about human sexuality through camming. I've been exposed to all sorts of fantasies and fetishes that I didn't know about, some of which I've incorporated into my own sexual repertoire. It's fascinating to learn about what turns people on. After a few months on webcam there is no sexual proclivity that seems "weird" anymore. Sexuality is so varied, and camming really helps you to appreciate that. I've also met some amazing people through camming who I now consider my friends.
If I had the time, I would still be camming frequently. But when I started to increase production for AngelaWhite.com, I couldn't commit as much time to it. I also edit my own scenes, movies and trailers, so when I'm not actually shooting porn I'm buried in post-production. I moved to Los Angeles this year, which also took up a lot of my time and has resulted in me shooting a lot more porn. I still do live webcam shows for my site, which I find to be a great way to engage with my fan base and get feedback about my latest releases.
How is camming different from pre-shot content? How is it similar?
One of the great things about camming is that it isn't affected by piracy to the same degree as pornography. You cannot pirate camming — the experience of speaking [in real-time] to your favorite porn star or model. Of course, webcam shows can be recorded and distributed online after the fact. Anyone thinking about camming should be aware of this and check tube sites, forums and file-sharing sites regularly for their content and stolen streams, but I wouldn't get too hung up on it, either. Sometimes people will find out about you through stolen content, end up becoming your fan and spend their entire paycheck on you — sometimes out of guilt; sometimes out of love. Also, some people will just never, ever, pay for adult content. Don't worry about them. They are not your target audience.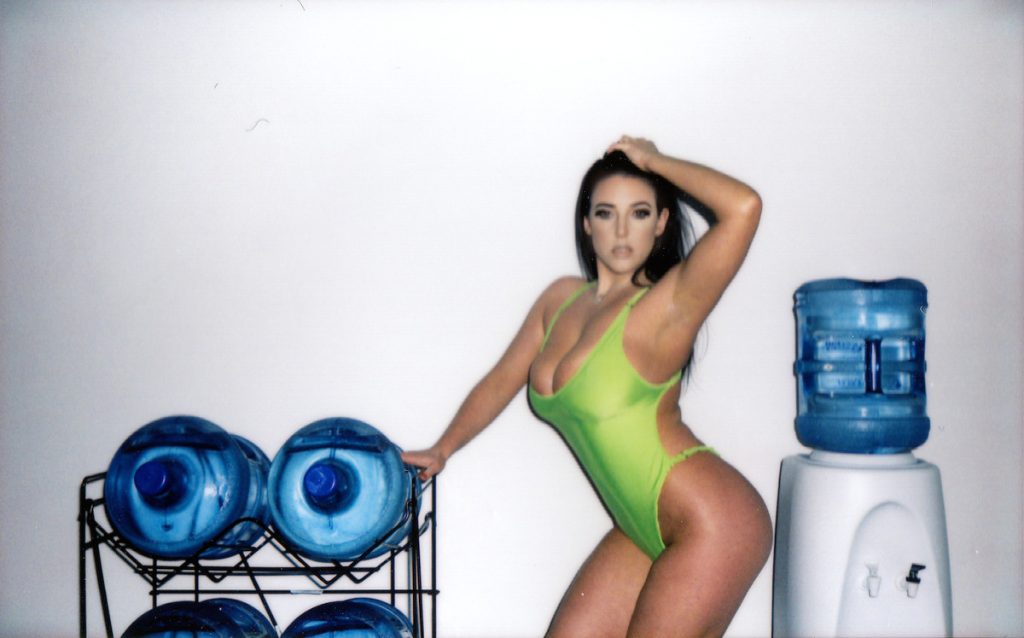 What's your one key piece of advice or "thing to be aware of" for new models?
My biggest piece of advice for women who are considering camming is to be prepared for your family to discover, or be informed about, it. Be aware that because viewers can record your stream, camming is not as anonymous as some might think. Even if you restrict certain locations from your feed, you cannot control who sees your stolen stream on a file-sharing site. If you don't think you can survive your family finding out, I don't think you should webcam.
You should consider your public image and how you present yourself online. I'm not even referring to your physical appearance. I'm talking about your attitude and demeanor. I won't get online with a bad attitude. Many fans turn to web camming for comfort and support, and you need to be a rock for them. I'm not saying you cannot ever be vulnerable, but if you can come online feeling strong and confident, you will attract fans and be in a good place to give them the support they need.
Thinking about how you will promote yourself and your shows is also very important. There are many ways to enhance your public profile. Having a social media presence is a great way to let fans know when you will be online. You can also consider engaging a PR company to push you for interviews and other events. I engaged Star Factory PR to assist in the publication of press releases for my DVD releases, to manage interview requests and to raise my public profile. The team also managed to secure a celebrity webcam event for me with ImLive, which was heavily promoted. But ultimately, the most important thing to be successful at web-camming is to just have fun!
Follow Angela on Twitter at @AngelaWhite and visit her online at AngelaWhite.com.