By Andra Chirnogeanu 
Most models have a problem when it comes to having social media accounts — Facebook, Twitter, Instagram, Snapchat, etc. They fear their families, friends or people they don't want knowing about their careers on cam will find out what they are doing.
As I discussed in a previous article, the idea of "finding out" implies you're keeping a secret, perhaps even a "bad" one. But there is nothing "bad" about webcam, though many people in the world still struggle with the idea of working in the adult entertainment industry being legit or real.
This is a larger ongoing discussion, but today what I want to talk about is advantages of being "out" — or at least public — about your career. One way to be public is via social media.
Here are some benefits of having a social media presence:
Organic traffic. This means people that like you and see you on social media sites but who are not likely to go to a cam site easily can get to your chat room.
Better relationship with your members. You already have a fan base and it's important, as in every relationship, to maintain the connection with your members/fans. Social media is one way to do this.
Awards. Every network has contests, and via social media, you have the opportunity to grow your network, increasing the amount of potential people you have voting for you.
Translated into money, this means:
You can sell your clips on different social media platforms.
You can have your own website where people can subscribe. And yes, you guessed it: The way a person knows to go to your website is through social media.
You can get endorsement deals. You can become a lingerie model or a spokesperson for a certain website, brand, or product — things like liquor, cigars and more.
Translated into recognition, this means you get a bigger fan base, more people following you and greater potential earnings.
Don't worry, models. All the social media platforms have geo-blocking, so you don't have to worry about people from your country finding you on social media. You also have the option to block different people from following you or messaging you.
I asked some of the #girlsfromstudio20 what they think of social media.
"I'm a new cam girl," Aubrey Novaa said. "I've only been camming for seven months, and from the first month I chose to have social media presence.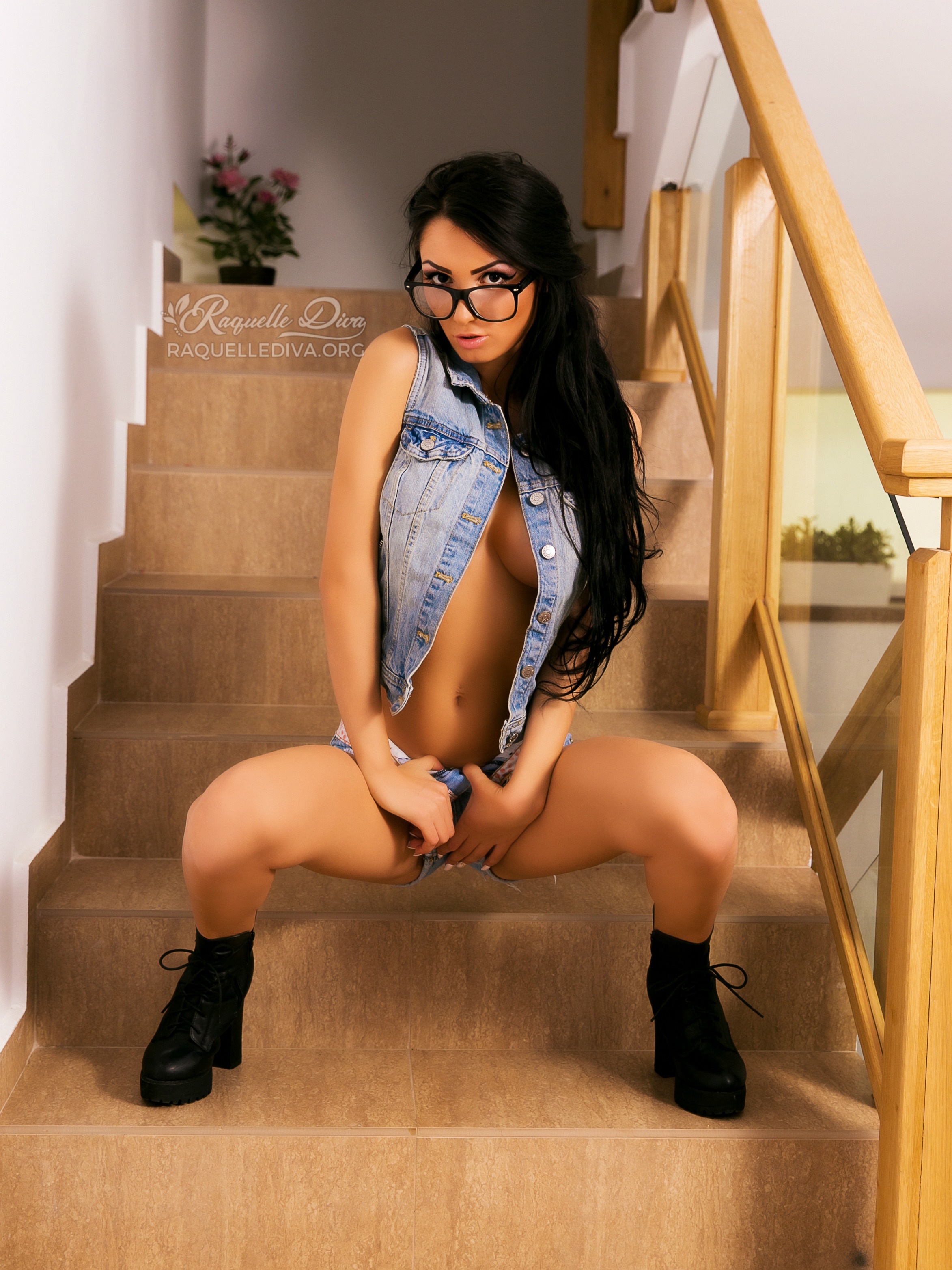 "I've always liked posting things online and I love having fans," she continued. "Now that I'm nominated for the Best Newcomer award at the AW Awards, I can ask people to vote for me. I can ask my fans to give me the support I need."
Newbies like Novaa have one take. Experienced models like Raquelle Diva have a slightly different perspective.
"Social media means a lot for me, even though I don't post daily," Diva said. "I know I should, and the people from the marketing department are always on my case about this because my social media presence is actually bringing me money.
"I get money from Twitter fans that I convert into members, from my website, from some endorsement deals that I do for a lingerie store," she continued. "They all found info about me via social media."
There's no doubt social media can get tough. Between the need to update and the inevitable balancing acts the come up among fans and between platforms, it can get overwhelming from time to time. But that's why the #girlsfromstudio20 concept was created: To help us cope with this.
"We benefit from a great team that takes care of us models — filters the messages, helps us create content and gives us advice when we need it, helping us all succeed together," Diva said.
—
Andra Chirnogeanu is the head of public relations and social media marketing at Studio20 Romania. Email her at pr@studio20.ro.