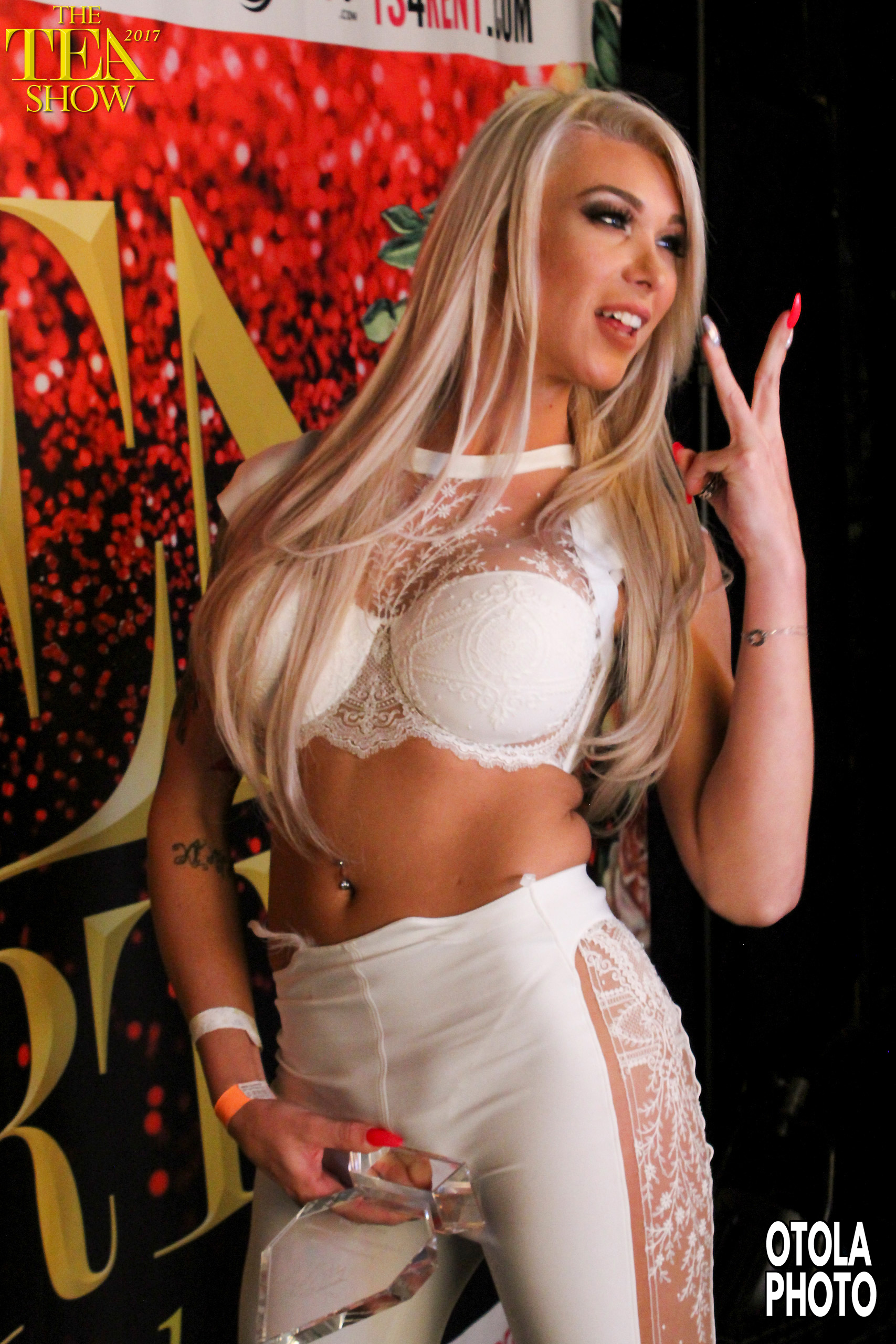 Aubrey Kate took the adult entertainment world by storm in 2017. Winning Transgender Performer of the Year awards from both AVN and XBIZ was just the icing on the cake.
But like any artist or performer who's been called an "overnight success" will tell you, there was nothing "overnight" about it. Kate has worked in the adult industry since 2011, initially as a cam performer who subsequently began doing porn. She's been nominated for many industry awards, keeping her eyes steadily on her career as the stars aligned this past January.
—
YNOT Cam: You started out on cam, and your career has been climbing ever since. What do you love about it?
Aubrey Kate: I started webcamming in 2011 on Streamate.com and then transitioned into filming porn in 2012. It's been a wild ride, and I love seeing the finished product of the DVD cover, meeting fans, seeing your porn family and friends, getting to travel and experiencing new things.
I grew up in Southern California, mostly in Orange County. I love being in front of the camera. Ever since I can remember, I have always wanted to be on TV and in movies. So, my favorite thing is probably doing all of the "pretty girls" (the stills they take). I love being full glam or in sweatpants; there is really no in between with me.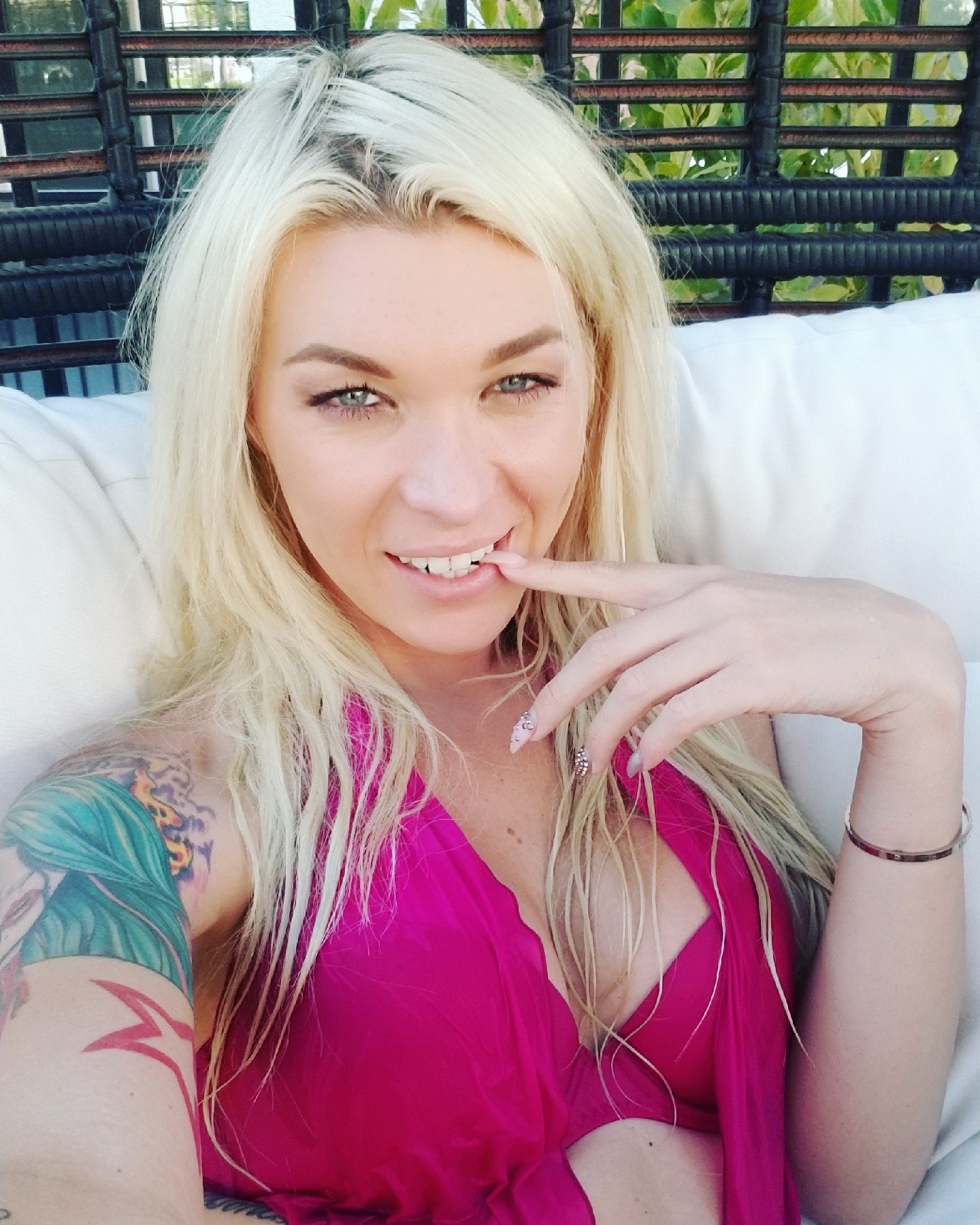 But it can't be all sweatpants or glam, can it? What are some of the challenges?
A challenge is sometimes separating your personal life from your "porn life." We are people, too, which is something I think fans forget. Know that it is okay to keep some of your life private. I think it helps with your own sanity when you can keep some of your life to yourself.
As far as general observations for porn… Always show up on time and be prepared. You are your brand, and un-professionalism reflects directly on you. I always show up on time and ready to shoot, even if I end up waiting for hours while I'm on set. The industry relies on word of mouth, so it's important to be professional in your interactions on and off camera.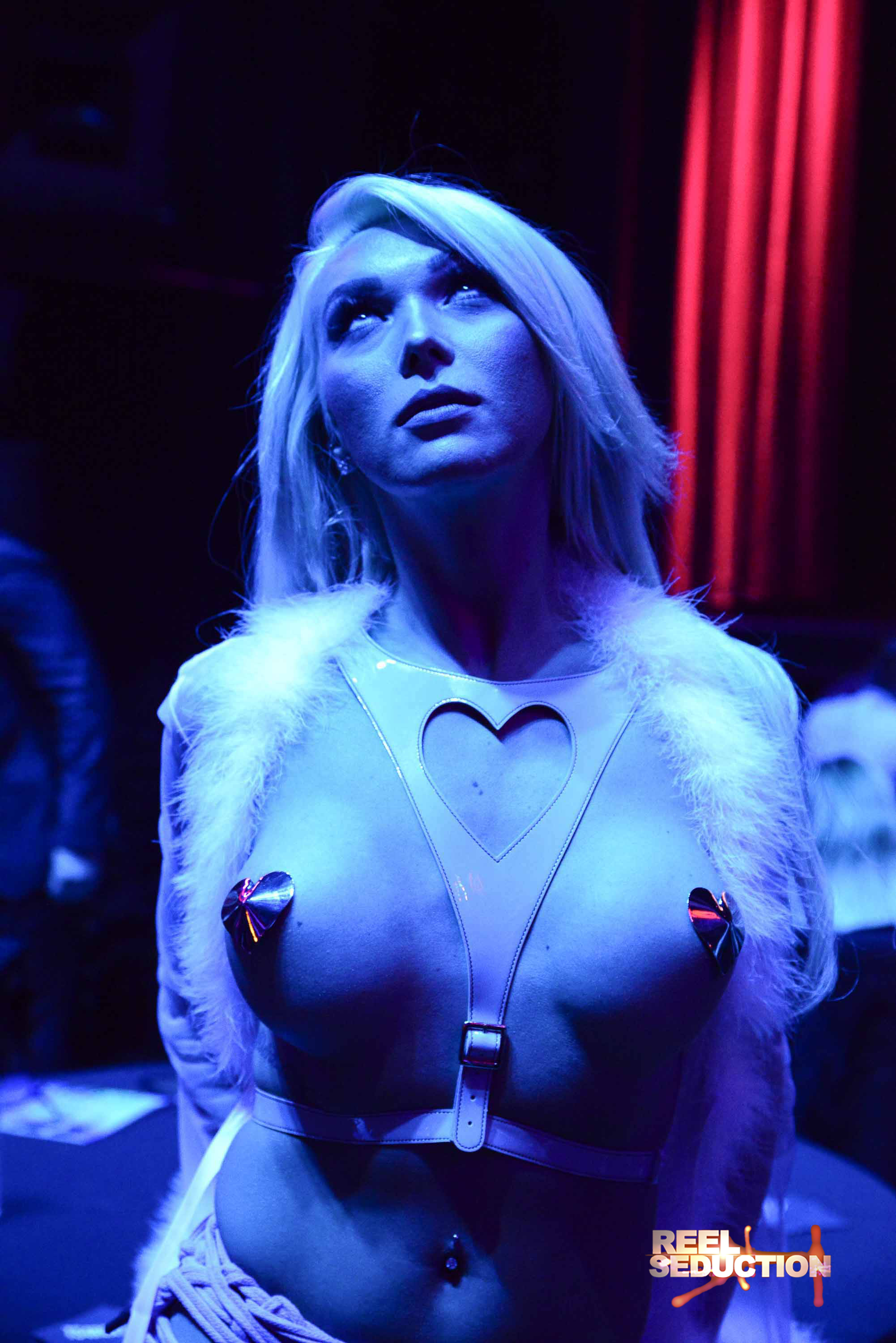 In terms of camming, specifically, what are some highlights, challenges, and general observations?
I have cammed here and there since [I started]. I use Streamate now at TSAaubreyKate.cammodels.com.
I have used Camsoda and Chaturbate, but I find Streamate works the best for me. I don't think one platform is better than another. In the end, it's all about personal preference and what works for you. I recommend performers do their research and compare and, if they can, ask around to see what others like and dislike about each platform.
You recently relocated out of California. What is it like to be such a high-profile member of the adult community located outside what's considered the geographic "hub" of adult entertainment?
I hate going out alone, and I am always with my two dogs. They help, but it is super-hard to be in the public eye sometimes. It's hard for people to date a porn star, and it's hard to trust guys because I'm in the adult entertainment industry.
Location doesn't matter, especially with social media and the fact that so many performers travel around anyway, but I'd recommend making an effort to cultivate real relationships with people when you know they're "good people." Not everyone will be a friend to you in this business, so know when to toss out the bad and focus on the good.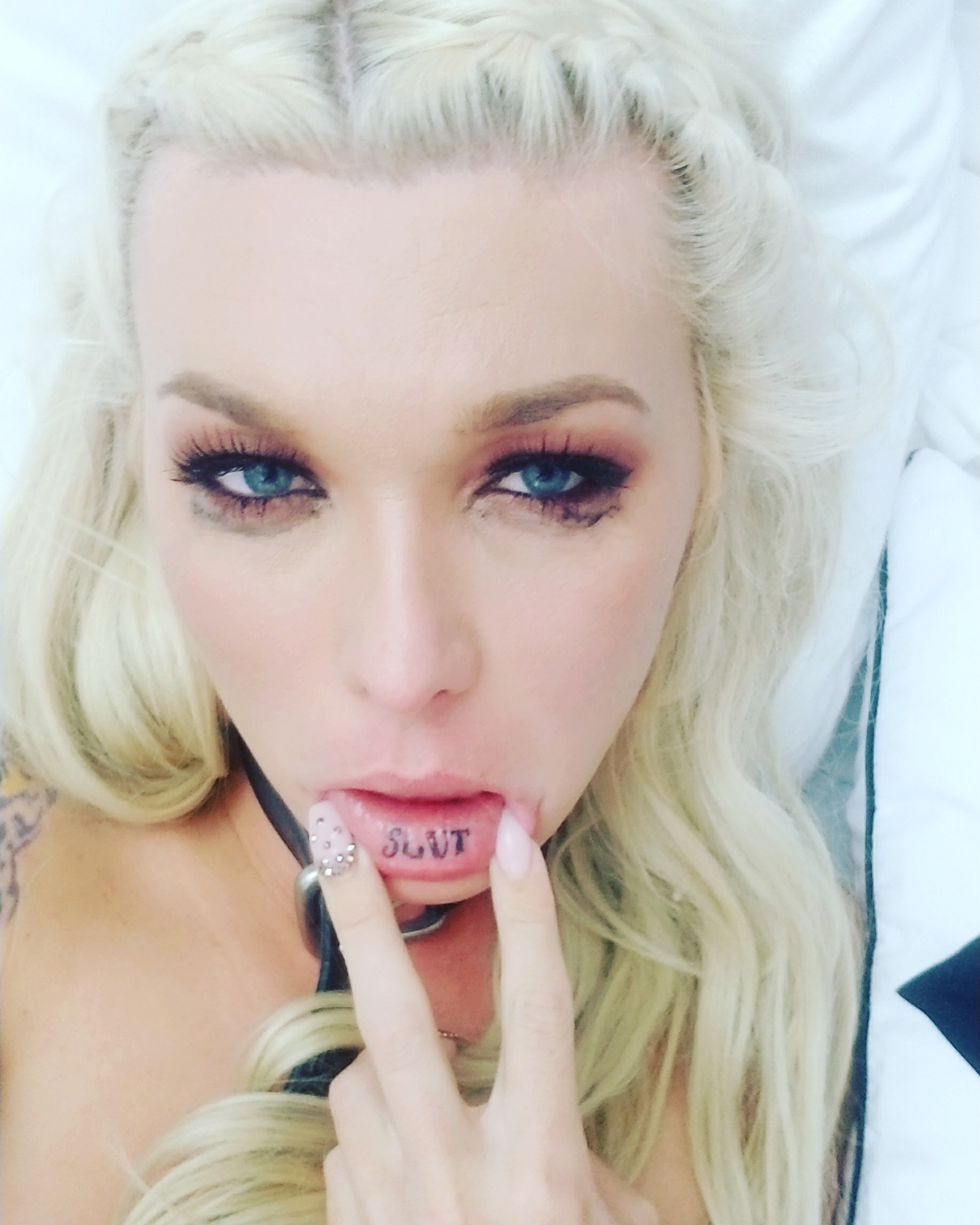 I think it can be very segregated between the trans, straight and gay parts of the industry, and so I'd encourage people to build relationships with people who are good for you, whether it's good friends, good allies, good business associates, whatever.
You have an OnlyFans account. How do you feel about the service? Do you get any pushback for monetizing what many fans may have been accustomed to having for free?
One thing that might be different in my case is that I purposely don't have a membership site. My fans don't have a central place to access my content, but OnlyFans allows them to have access to me in a way they don't have otherwise.
I feel that I have a big following, and they love supporting me directly and getting raw footage of my normal sex life. They also really like the behind-the-scenes stuff I post when I'm filming. I think the main sell is the fact that it's unique content that shows a part of my life that you don't get to really see when you're watching one of my scenes. It feels kind of voyeuristic, and I think fans really like that.
You recently starred in a Wicked Pictures scene with jessica drake. What was that like?
OMFG! This scene was everything. It was beautiful, sexy, romantic, rough — it was legit everything. The cast, the wardrobe, the crew — everything was top-notch. They really spared no expense, and it made everyone feel really special on-set. jessica drake is also one of the nicest people you'll meet in the industry. She was very professional and put everyone at ease, but she knew how to have fun. This was definitely the highlight of my porn career!
@WickedPictures thank you for letting me be me and accepting me for who i am!! @thejessicadrake you are so amazing and so beautiful♡♡♡ pic.twitter.com/HCb8MyISjy

— Aubrey Kate (@AUBREYKATEXXX) June 2, 2017
Do you have any advice or words of wisdom for other performers and models?
I want to let other performers know I'm around if they have questions. I had to learn much of this from trial and error in my career, but I was also blessed with friends and mentors who similarly looked out for me and shared their knowledge from their own experiences.
Also want to give a quick shout-out to my publicist, Kristel Penn at IkigaiMarketing.com. She's also been really great about sharing her knowledge and experience with me. We sometimes just check in and bounce ideas around. It's been nice to have someone to do that with.
#teamworkmakesthedreamwork #learnfromexperience
Find Aubrey Kate on Twitter at @AubreyKateXXX and on her official website here.