I've built my luxurious life on the backs of men, and I've never felt sorry about it. — Goddess Posh
Goddess Posh, originally from Michigan, is a humiliatrix who specializes in findom, JOI and meditational domination. Currently 33, much has changed since her early days in the Wolverine State. One thing however has remained consistent: She's been exploiting men's weaknesses since birth.
Goddess Posh will happily give any losers a reason to live – and she happily took some time out to share a little bit about what makes her tick with YNOT Cam.
—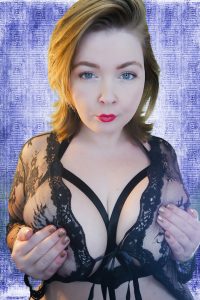 YNOT Cam: Tell us about your journey to becoming an online entertainer.
Goddess Posh: My journey into financial domination began in 2006, when struggling with anxiety and depression I wasn't able to maintain my position as a caregiver in a group home. Working with developmentally disabled adults was amazing, and I cherished it so much, but they of course can't have employees who call in because their anxiety is too bad that day. It didn't work out for me.
My friends suggested phone sex, since I could do it from home and be in charge of my own schedule. I dipped my toes in by joining one of the big phone sex agencies and learned quickly that I didn't have enough control. I needed to be my own boss.
I moved onto another phone sex company that was run by a single woman, and she taught me a lot about the business in three months — but never paid me! One of her employees said to me, You know you don't have to do this, take these calls for her and not get paid, you can run your own content. She went on to show me NiteFlirt and financial domination by telling me about a cash meet she had.
Apparently, someone just came up to the car and gave her money. She didn't even get out, and then he thanked her! That woman did not realize she opened a door for me that was meant to be — because as soon as I learned of financial domination, my heart felt its calling. My entrepreneur side was in love, my independent side was in love and my excitement was over the top because I knew in my gut this was for me.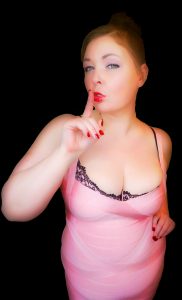 What do you love of financial domination?
Financial domination is so special to me. I found empowerment through it. I was always the woman that men wanted to take advantage of. They often commented on my baby face and big breasts like I was an object for their sexual pleasure. I enjoyed — and needed — financial domination because it gave me back power over my life and over men.
Another thing I love so much about financial domination was it had nothing to do with my looks. Yes, they are a small part of it. But for me it has been all about my mind, my essence, my personality. Do not let something like your weight or looks determine your worth or hold you back. Women are amazing in all our forms.
How has your work has evolved into a business?
I was always interested in being a businesswoman and running a successful company. So, I took this industry very seriously. It was like a baby I could raise. Being such a passionate person, it can be challenging to see others take what you've done and try to act as if it is their own, but that is a challenge all creative people have to face. You learn to stop caring at a point. You learn to protect what is yours when you can but to just keep focused on you, what you're doing and how you're doing it. Those that are "inspired" by you become a non-factor.
The Venus Sway was born from the expansion of the financial domination industry, which began to change a few years back. I wanted it understood that my brand was special. I knew that I had been doing things to men for years that couldn't just be called or described as findom. In fact, my findom style was very much different from many others. Using my own techniques to drain and train men led to me having many of my own phrases and The Venus Sway describes that. That is what I do to men — I use my Venus to sway them, and they obey!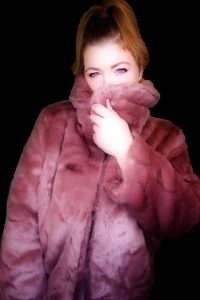 I wanted to focus strictly on brainwash fantasy and wallet draining. I wanted to make sure I was not the object, but that they were. That's why my cam line was so much money per minute: I wanted to deter the wrong type, and attract the right type, which happened. Those guys that want to pay that much per minute for cam don't actually care about cam. They care about the paying, and that was what I wanted.
Tell us more about "Season of the Siren" – it seems to be a long form serial video project?
"Season of the Siren" was a wonderful project for me when I was semi-retired (family time). I was able to keep my brand alive and going while not putting as much time or energy into so many projects.
I used The Venus Sway in all of my films. Each film is an hour long with three original songs, written, sung and composed by me. I was really proud of that project because I hadn't seen anything like it, and my fans all loved it. My long-term slave, Poshyfool, has said he will never be the same after experiencing all twelve films.
I'd love to do another version now that I am much more skilled with my filming and editing techniques.
With all your experience and unique expertise, is there anything let to learn or explore?
I've learned so much from other women, even though I have been doing this all myself for over ten years now. I'd love to expand with a team of people to help me play out my full vision.
I have been so blessed that a few women over the years have been there for me to help with various things. The support for each other is out there. Do not buy into the myth that you can't trust anyone and everyone is out for themselves. This industry has given me so many amazing women to look up to.
The creative talent I see is beyond inspiring — the business-minded women, the political activists, the philanthropists… Adult performers are some of the most interesting people you can ever meet. I think I am constantly in a state of awe. So many women in our industry are not given the credit or recognition they deserve.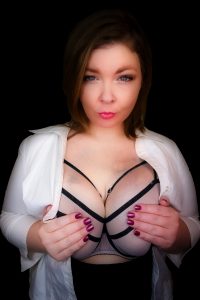 Outside of your work, what are you most passionate about?
I honestly do not have many interests outside of work anymore. This is my passion, hobby and love. I don't think people can make the most out of a business or career if they aren't focused solely on it. You don't see Olympic medalists having many interests outside of their sport of choice.
But when I want downtime I like to relax with a joint and watch TV shows. I love animals and study different topics including religion and spirituality. The tarot and other tools are so interesting to me because I feel the universe can send energy and messages to any person through any tool it wants. A tarot deck is just a tool that you can use to guide your thinking. It's a form of prayer in my opinion where you get immediate answers, but it's up to you how to use it. I am definitely like a hippie in my spirit but a businesswoman in my mind!!
I also discovered that I am neurodiverse, which is another term for autism. High functioning autistic women are often going to be in industries like ours because of the way our brains think. I have been considering running a website that is just for neurodiverse sex workers as I suspect this is more common than we all realize.
One note: Please do not make assumptions about what the character traits are based on male autism. They are not the same. If you have any specific questions or would like to know what the traits are, I am happy to open up. I am not scared of anything like that. I believe in living boldly and proudly.
—
Find Goddess Posh on Twitter at @TheVenusSway. Check out her iWantClips store here and her personal website here.