Vanessa Eve is the Director of Talent Recruiting for Streamate. She's been working with the network since 2009 and is an expert in finding ways to make the network work both with models and for models.
We asked Eve to explain a few key issues that every new model should consider as she's getting started online. Here's what she had to say.
Go through the performer agreement – and understand it.
I always say it's really important to read through any performer agreement ahead of time. And don't hesitate to ask questions, whether you are independent or you're signing up through a studio, because these are things that can affect you in the long term.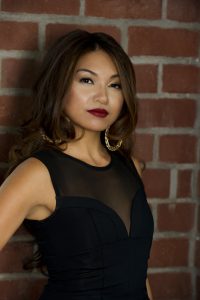 For instance, a lot of models should be clear about owns the content. Whenever they are streaming live, for instance, who owns that content? This impacts who can redistribute it. Or, what if a model needs to terminate their contract — is there exclusivity there, or is a model able to join other cam sites?
Also, there are often whole other sets of rules that come along with signing up through a studio. It's important to understand both sets of rules in order to make an informed decision.
Speaking of rules, not all networks are the same.
It's a pretty common thing for networks to have different rules, even regarding similar issues.
This is Streamate specific, but here's an example. We have a rule that if you sign up through a studio and you wish to not work for that studio anymore, then there's a six-month waiting period. The reason for this is because some of these studios invest a lot of time and energy into training their models. Some of them also provide equipment and internet service and all of that.
If after all of that training, a model just wants to leave, she can either wait out the six-month period or the studio can decide to release her so that she can work right away. Many performers are unaware that this would even be an issue, but it is a common issue that I run across on a monthly basis.
Performer Life: "Should I Bring My Partner to Adult Trade Shows with Me?"

Considering bringing your boo with you? Take a couple of things into consideration beforehand- read on ? https://t.co/tIV0BxvkAX pic.twitter.com/BMUgxgWY57

— Streamate Models (@StreamateModels) December 8, 2017
When do you get paid, and how?
I don't know how it works on other networks, but there's usually a choice of how you are paid and, usually, the minimum pay out will increase the less time you have to wait for your pay to actually arrive.
So, for instance, you can choose like the cheapest method, which for Streamate is to send a check via the United States' Postal Service's (USPS) standard mail. That has a $20 minimum that you need to earn before your check is issued, and there is no fee associated with that.
Most models will opt for that method of payment just because it's cheap and they can afford to wait. But some people want a wire transfer to their bank accounts every week. That carries a $240 minimum pay out, and that usually has a heftier fee than the USPS mail form of payment.
Other things to pay attention to are the frequency of pay and as well as what earnings periods are included in each check. These are all very important questions that models should look for the answers to ahead of time. Or, just ask! Whether it's a studio or whether it's just directly to the network, they shouldn't hesitate to answer these questions if they are not clearly stated elsewhere.
— Streamate Models (@StreamateModels) November 8, 2017
Where am I broadcasting to?
It may seem obvious, but where you're going to be broadcasting to and where is your profile going to appear are key things to know. Is [the content] going to appear on just one site, or are you part of a network? That's always a good question to start out with.
If you read through some contracts, sometimes you'll see that you are basically saying it's okay for your content to be marketed throughout the network, even by other affiliates. Even though it seems like it's very obvious, people often don't think about If I'm here, then I'm actually on also 2,500 other sites at the same time.
From Our Inbox: "Sooo, I Signed Up Through a Studio???" https://t.co/HGeKaIoUYK via @YouTube

— Streamate Models (@StreamateModels) October 26, 2017
Geographic restrictions
There's usually a really good tool that not only Streamate but I think other networks also utilize if a model has privacy constraints. So, for instance, at Streamate, models can block up to five regions, whether it's countries, states or cities.
The upside to this is that it is an added layer of protection, an added layer of privacy. The downside to this is that you're basically not eligible to be marketed by Streamate. So any additional promotions or anything that might drive traffic to your room, you'll be disqualified from that just by using geographic restrictions.
I also think a lot of models are under the impression that if they have a geographic restriction, well, that this means that that's for sure no one's gonna find them — but that's not necessarily the case. I mean, it's the internet and you have to be realistic.
Just operate under the assumption that there is a very high probability that someone in your life, whether they're close to you or just a friend or a relative, will see your profile at some point or another. There's also the issue of pirating. People can record your show, and then post it on [a tube site]. These are just things to take into consideration ahead of time.
#WednesdayWisdom ? pic.twitter.com/GThYaqQ8jT

— Streamate Models (@StreamateModels) October 25, 2017
Payout percentages
Read what Vanessa had to say in an entire article dedicated to the subject right here — "Payout Percents: More than Meets the Eye."
Think about your goals
Different cam sites function in different ways. Consequently, they attract different consumers and different models. Models should consider what they are comfortable with and what they hope to get out of the experience with this in mind.
Also, anytime someone decides to do anything on the internet, let alone any kind of explicit content, especially if they're not 100 percent certain that they want their friends and family knowing about it, they should think about their goals.
These things can change, but have a goal in mind. Is it a money goal? Do you need to be able to pay rent and bills on a monthly basis? Or, is this purely for the excitement and maybe a little supplemental income?
From our Snap video archives: "Top 5 Pro Tips: Attending Your First XXX Convention"

Need advice? This way ?? https://t.co/Npu0DDEZv7 pic.twitter.com/raUQZsKXrU

— Streamate Models (@StreamateModels) November 19, 2017
Ask, ask ask!
I don't know if it's intimidating or if people think these sorts of questions may be insignificant… but if you have a genuine question, then ask, whether it's big or small.
—
Vanessa Eve is the Director of Talent Recruiting for Streamate. Find her on Twitter at @StreamateModels and online at streamaterecruiting.com. Read her model support blog posts here.
Image via kliverap.