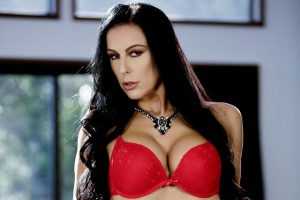 Kosmopolitisch is the German word for "cosmopolitan" — savvy and worldly and comfortable in many different countries and cultures.
We recently had the opportunity to correspond with Texas Patti, an amazing and effervescent model and performer from… Germany. She told us much about her career development, as well as her desire to promote positive vibes and joy for everyone!
—
YNOT Cam: Can you tell us a little bit about yourself?
Texas Patti: My name is Texas Patti, I'm 36 years old and passionate about eroticism! I love to have sex in front of the camera and show me naked. My real name is Bettina Habig, and I live alternately in Münster and in Los Angeles. I came to my alias because of my enthusiasm for rock 'n' roll and rockabilly and my love for the USA. Almost ten years ago, I started shooting only private films that I then put on the internet at some point. I was overwhelmed by the many positive reactions, and it did not take long for me to do my first professional productions.
I am an extroverted person and love to spread fun. Many also say that my character opened so many doors for me and that's why I became so successful. In the meantime, I am no longer only active in front of the camera, but also produce my own content with my Texaspatti Productions, GmbH.
And I know to enjoy the summer 🙂 pic.twitter.com/CDyQ7PynHU

— texas patti (@texas_patti) July 25, 2018
What prompted you to begin your career online?
As I said, I am very extroverted and like to experiment with my sexuality. In the beginning, I just uploaded videos of myself during sex for fun and I've been to swinger parties more often. At the time, I was a dental assistant on the job, so I made films for fun as a side effect.
One day, my former boss discovered me on the cover of a porn DVD and then just fired me. First, I talked about his double standard — he visits erotic shops and watches porn, but then pretended that my hobby was scandalous — very annoyed. But then I realized: This is my chance!
And so, I have hung up my job and have not regretted a day since then. In retrospect, I almost must thank my former boss, because I processed the expulsion in one of my films ("The Dentalist") and that was a huge success and was even rewarded with a VENUS Award!
That's the best "revenge"/homage ever! How did you go from Germany to the U.S./Los Angeles?
It all started in late 2016: Just in time for Christmas, I learned that I was nominated for an AVN Award in the U.S. That was such a great honor for me! I was the first German ever to be nominated for an award, even though I'd never made it to the U.S. before.
Unfortunately, the award did not work, but the nomination for the category "Most Epic Ass" helped my career a lot! I flew to Las Vegas for AVN, and it went so well that I signed a contract with OC Modeling, one of the most renowned modeling agencies in the States. Immediately afterwards, the first shootings in Los Angeles followed, and I can proudly say that things are going well! Meanwhile, I divide my time between Germany and the USA and could not be happier about it.
What are some life lessons you've learned during your time on cam and clips making?
Of course, the highlight is that I can live my passion. I get to know so many people and travel all over the world. There are no disadvantages. Of course, I'm in a bad mood sometimes or something is not going as planned, but on the whole I'm just happy with my life. But there is one thing that annoys me: paperwork! Although many do not know that, but my job also involves a lot of bureaucracy. But in which profession you do not have to fill papers from time to time, so it does not bother me too much.
What always strikes me when I'm on the road are the differences between German and American users. German users know exactly what they want and also ask directly for certain fetishes. The Americans are more relaxed and just want to enjoy a good show.
Outside of work, what are you most passionate about?
There is no outside of work for me because my work is my passion!
Fair enough! Actually, that's great. Last question: If you could change one thing about today's world, what would it be and why?
Phew, that's a tough question. I always meet a lot of different people and no matter where they come from or what culture we belong to, in the end we are all the same. That's why the hate against certain persons or people makes me so sad. You notice that especially online.
I rather live by the motto "Spread love" and hope that someday all people will only be able to enjoy the beautiful aspects of life. That sounds like a cliché now, but if I had the power to change one thing, then I would make world peace.
Find Texas Patti on Twitter at @texas_patti and at texas-patti.com.
…, my new header pics 🙂

u like it ?

Kiss Texas Patti …, #simpleme #ocgirl #pattishot @OCModeling pic.twitter.com/lP0tWhkFDm

— texas patti (@texas_patti) July 22, 2018
—
Erika is a sex positive people watcher (and writer). Email her at erika@ynotcam.com.