"One fun fact about me is one you'll never notice on cam — I walk on my tip toes!" Bambi Barnes, aka Honey Bambi, shared.
What?! 
Barnes in currently 21-years-old and has been working in the adult industry since August 2018. Originally from Miami, Barnes has some interesting perspectives on sex work and the complexities of empowerment versus objectification.
Read on to learn more!
YNOT Cam: What prompted you to begin your career online?
Bambi Barnes: Job wise, I worked one retail job for three months. It was so weirdly abusive that I refused to ever work retail again. Since I've had an OCD diagnosis since I was ten years old, my parents were extremely understanding.
I was a high school dropout, so I went to community college. I clawed my way into a fantastic university. Since I had to move to attend the university, I needed a job. I took a cue from my best friend, who's a dancer, and delved into sex work. I figured, I love people, sex and being on camera. Why not?
I love my new shirt

Think I'm cute? See more at: https://t.co/hz2dsBaJe2 pic.twitter.com/AUoDDu4aVk

— hispanic harlot ? (@MsHoneyBambi) April 16, 2019
What are some of the best things about working online? What are some challenges?
I think one of the best things is finally feeling like I have an audience for the things I make. It can be so hard as an artist to motivate yourself to create when you're worried about school and working. The fact that people from all over the place not only enjoy what I put out onto the internet but also financially support it is really rewarding. I don't think I could've built such a good audience without the power of the internet.
One big thing I've realized about working online though is that it's really hard to escape your job. It's really hard to "clock out" when I'm texting my friends and a regular asks for a session. I'll be in bed, writing on my laptop, and all I can think is, "I should check my work email and websites."
Social media also feels so important to my job to the point where I feel like I'm not allowed to take a break from it. I think all online workers, and freelance workers to a larger extent, struggle with finding the line between life and work.
Your ManyVids profile says you're located in Argentina. People often talk about cam in Colombia, but what about cam in Argentina?
I'm actually in Florida! My whole family is from Argentina, so I put that to signal that I welcome and can speak to Spanish speakers.
I'm not sure what the industry is like in South America, but I often watch Spanish TV with my family and think about how many shows have bikini clad women and overt sexuality in a way that feels exploitative. In Argentina, men cat call me even more than they do in the States. Even in the US, I feel like Latinx people — and Latinas in general — are reduced to a stereotype of "the spicy sex object."
[The United States] is in the middle of a big conversation about women's sexuality and who gets to benefit from it, if anyone. Sex work doesn't have to be empowering to be valid, but I'd love to see it empower at least some Argentinian women to take control of their sexualities and at least profit from that objectification.
Join me!https://t.co/1KzMWuF7Mf pic.twitter.com/BLSep0zgva

— hispanic harlot ? (@MsHoneyBambi) April 10, 2019
Outside of work, what are you most interested in?
I feel like I'm a jack-of-all-trades. I work for a literary magazine, and I'm a theatre major. I write, sing, play guitar, compose, act and shoot film photography. It's hard to get to all my hobbies all the time, so I tend to go through little phases — with the exception of singing and acting, because my classes are constant.
I've definitely always been a writer, to the point where my dad was actually surprised I wasn't pursuing an English degree. I write personal essays and draw a lot of inspiration from Kurt Vonnegut's irreverent style of writing. I've read almost his entire body of work, and I'm always comforted by the sense that he might be a little like me — hopeful and deeply in love with humans and coping with humor.
If you could change one thing about today's world, what would it be and why?
This might sound silly, but I'm so worried about the earth lately. I don't think anyone out there is rubbing their hands together and laughing evilly, intending to kill the planet, but I think everything is moving so fast that you barely have time to make good choices for the Earth.
I wish I could slow things down so we could all, at least for a little while, get back to plants and eating clean and reading. Technology has been a beautiful thing for all of us, and it enables me to do my job. I just try so hard to create some balance, and I wish it was easier for all of us.
Find Honey Barnes on Twitter at @MsHoneyBambi and on ManyVids right here.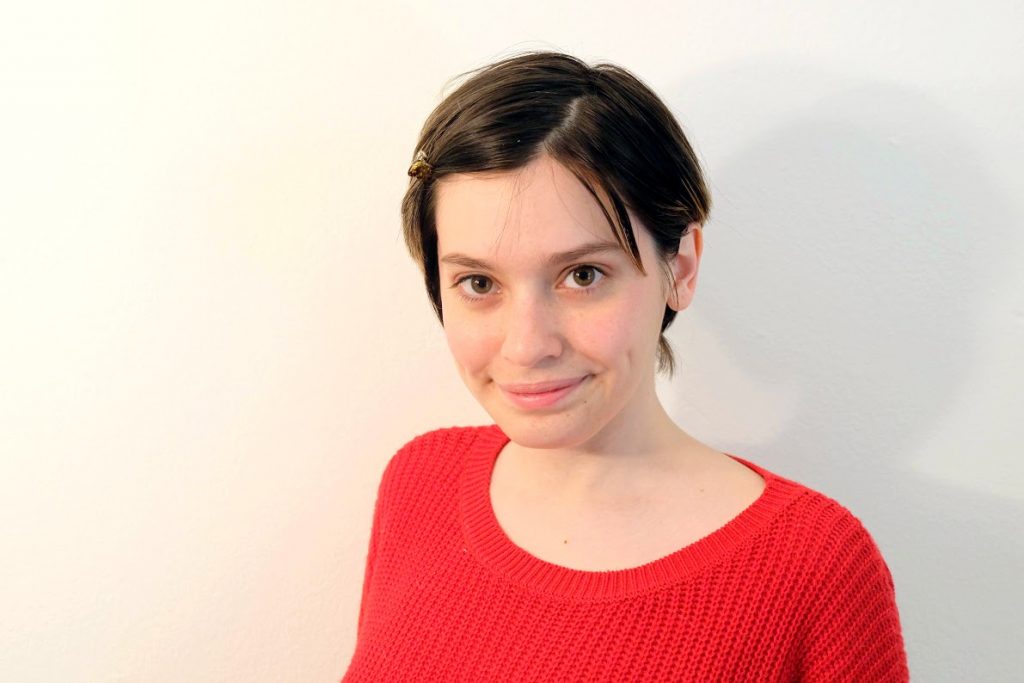 —
Erika is a sex positive people watcher (and writer). Email her at erika@ynotcam.com.