Most people know Brooke by her social media handle, @Dolldazee. Currently twenty-three years old and from North Carolina, she moved to the Netherlands with her girlfriend about seven months ago.
That's amazing.
Brooke has been selling clips and custom content on various platforms for over a year and just recently made the jump to clips, cam and Twitter about two months ago.
"It's hard to think of something that people don't know about me, as I tend to be pretty open with both my customers and my peers in the cammunity," she shared. "Although, I'd be willing to bet that most people don't know that I have an unfortunate track record of accidentally macing girls that I am dating — okay, and maybe one full restaurant – whoops!"
Like a river on another side of the planet, Brooke is full of interesting surprises. She took some time out to share just a few of those surprises with YNOT Cam.
YNOT Cam: What prompted you 
to begin your career online? 
Brooke, aka @Dolldazee: Before I became a model, I was actually gaining momentum in the agriculture industry. It is a field that I have worked in for many years, and I specifically enjoy teaching children the ins and outs of farming. My move to the Netherlands, in fact, revolved around a specially coveted job within the trade. After my arrival, however, things went a bit sideways. I had a few options, but my affection for the sex industry was honestly undeniable. I decided to pursue my side hustle full time. I felt like my move to Europe was a restart on life – why not tackle what I've always thought I couldn't?
This has been such a great decision for me. I have found myself immersed in a community of models who treat each other like royalty, and I am so thankful for that.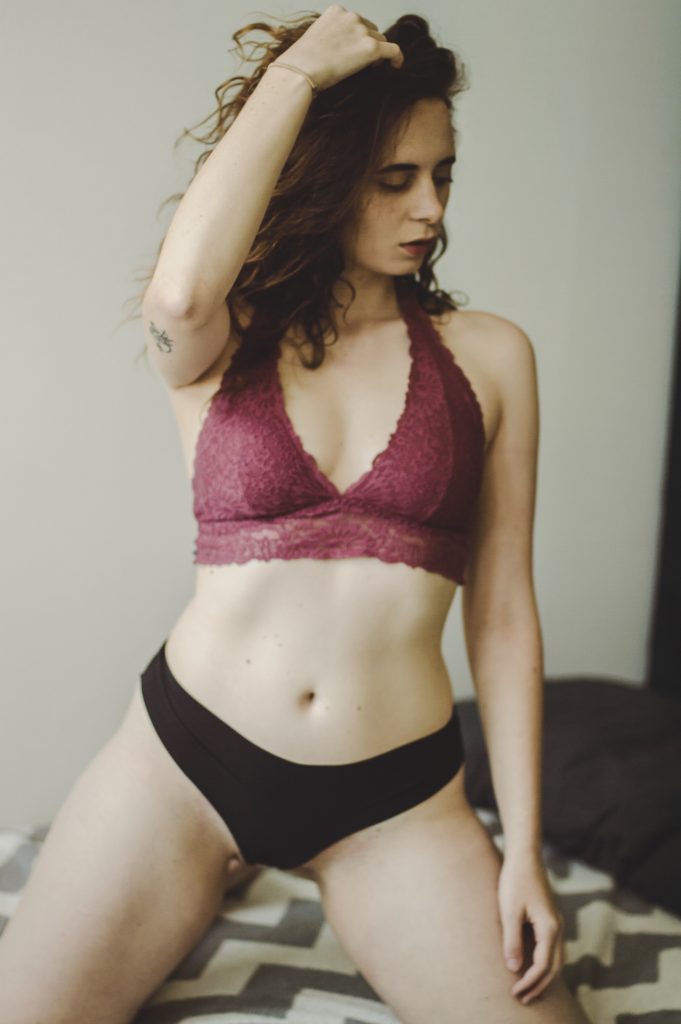 Does camming challenge any aspect of your personality?
Camming has turned out to be a huge test of self-discipline for me. As we all know in this industry, the gold is in the grind. Pushing myself to manage both my time and my new income model wisely has proven to be very challenging, but I have come to adore the flexibility associated with setting my own schedule.
I have also come to learn that the group of people who work in this business are truly masters of so many trades. From acting to graphic design to marketing, this little world truly shows off a multi-talented workforce, with the malleability to adjust to whatever comes their way.
You wrote: "I base my modeling and business plan around feminism and 
supporting other SWers, as well as customers, which I believe is a valuable insight to creating a better community." Can you expand on that some?
The very basis of feminism, in my opinion, is not only in allowing people full authority over their own bodies, but also in encouraging people to exercise that authority in whatever way makes them happiest. In a field that is constantly fighting to maintain this very control, it is no surprise that most of us already align ourselves with feminist ideals. So why shouldn't we incorporate this into how we interact with others in the community?
If you don't already, consider taking a bit of time to encourage and uplift a fellow sex worker today. I'm guessing that for a large portion of us, it is already something we do, without really thinking of. You're asking your favorite clip creator where she got her awesome clothes or telling a fellow streamer that you adore their makeup. Great job! But make sure that your encouragement doesn't stop there. Use people's desired pronouns. Refrain from kink shaming others, whether or not their fetishes turn you on. Allow yourself to become more educated and become open to altering problematic behaviors if necessary.
By making small changes in our everyday habits like vocabulary and awareness, you can be sure that you are making others feel at home within the occupation. It's a hard world out there for all of us. We owe it to one another to be kind every chance we get.
And regarding customers?
I think it is also imperative to our community to treat our customers with respect. Now, it goes without saying that your safety and wellbeing comes before literally anything. The moment that a person disrespects, insults or otherwise wrongs you, you have every right to take action against that — and you absolutely should.
Barring any form of abuse or mistreatment, however, it is important to note that our customers do play a key role in our success. By allowing or encouraging the idea that those who pay for sex services are second-class citizens, we are bringing ourselves down as well. At the end of the day, we are adults exchanging money for services, and ostracizing customers for that effectively snubs us as well. They aren't the ones putting themselves at risk, but by making it a comfortable, common thing to support sex workers, we can also help mainstream the practice – which, of course, means more money spent on us.
i'm hoping to be nominated for an award & i need YOUR help!
1- go to https://t.co/pyykKnpcAr and fill out my information! my username is @dolldazee everywhere, *including* my YNOTID
2- snap a screenshot of the successfully submitted form
3- slide into my DMs for a free treat ? pic.twitter.com/g81g0mQVoq

— dolldazee ? catch me on chaturbate! (@dolldazee) May 21, 2019
I like the way you added in this next question, so I am gonna leave it as is: "Okay Brooke, we get it. Feminism. But how the hell is that supposed to help my sales?"  
The biggest difference that I have noticed when switching to a community-based business model is the networking opportunities. All of the sudden, just by making friends with some lovely, hard-working models, I have found myself in the midst of a group of humans that are wildly supportive of one another – and trust me, that translates to dollars (or euros, or pesos, or whatever).
I have found my ManyVids score rocketing, my Chaturbate room fuller and my bank account happier since deciding to move towards a more social approach. And it's not just benefitting me. It seems that lots of models flourish and make more when surrounded by a supportive, encouraging team. Don't get me wrong — we aren't giving away our sales in the name of friendship bracelets and campfire songs. But there are things we can do to help each other out.
Here's an example… During dom/sub sessions, I am likely to require a submissive to leave a five star review on another model's clip. Does that mean that he or she will end their session with me to go spend all of that money on someone else instead? Honestly, probably not. That five star review will boost that model's score tough, making their content easier to find and possibly putting money in their pocket.
It's a bit roundabout, but it's a gesture that may go a long way. Hell, perhaps that model will do the same for you at some point. When I am having a slow day on Chaturbate, I like to pop into other rooms to hype up the broadcaster. I'm no big spender, but sometimes an audience just needs a little nudge.
No matter what you choose to do, positive interactions will often result in long-term support for everyone involved. A rising tide tends to lift all ships, especially when there's a "whale" nearby.
Outside of your work, what are you most passionate about? 
Aside from my clear passion for feminism, I am also an animal welfare advocate. I have been a vegetarian for over a decade now, and my professional work with both farm and domesticated animals has always been something that I am very proud of.
If you could change one thing about today's world, what would it be and why?
At the end of the day, I really just want humans and animals to be able to live comfortable, safe, happy lives. Too many people face discrimination, and I firmly believe that it is our job as a society to put a stop to it.
Find Brooke on Twitter at @dolldazee and on ManyVids here.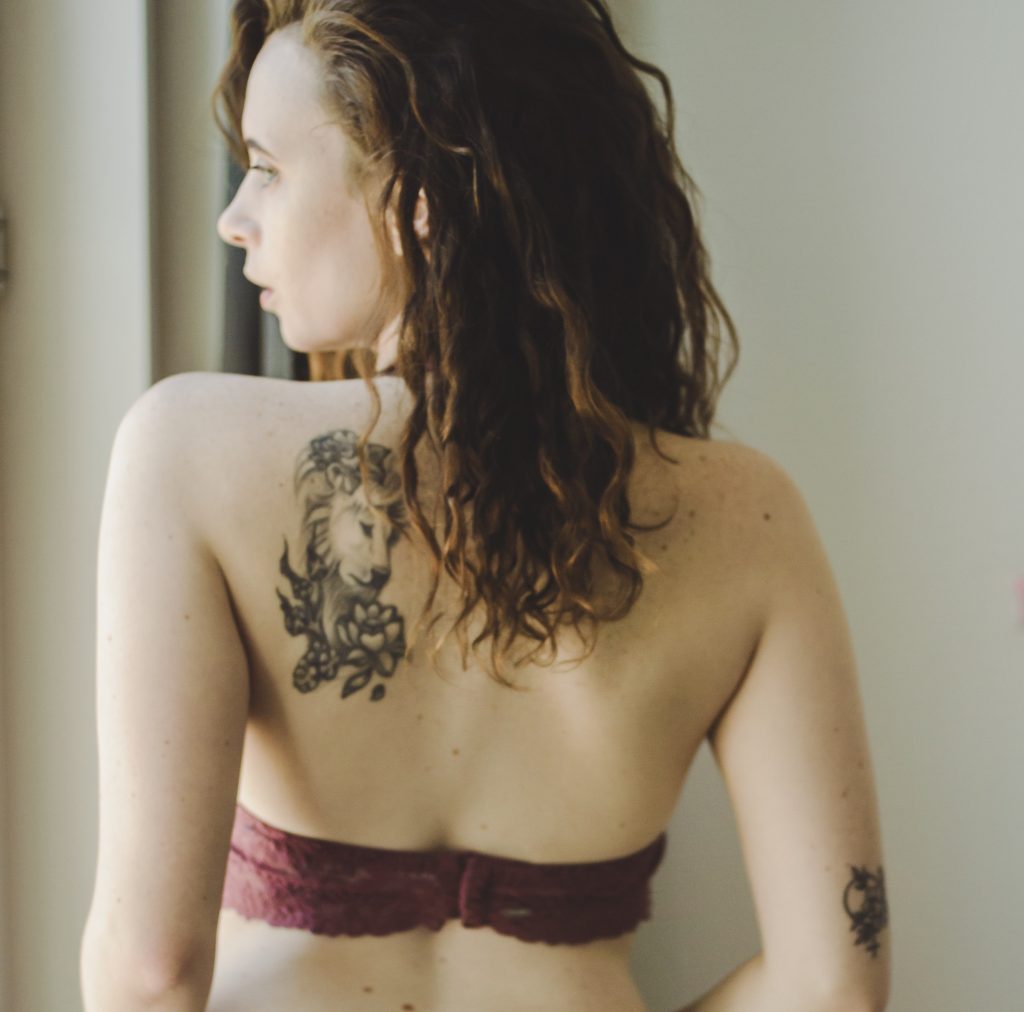 —
Erika is a sex positive people watcher (and writer). Email her at erika@ynotcam.com.