Angelique Sage has been a model on MyFreeCams for the past six years — and she plans to keep going for many years to come.
Currently twenty-three years old, Sage started online when she was eighteen. "Before I became a model, I worked in a law firm as a paralegal," she explained, which is precocious AF because being a paralegal is hard.
Sage was born and raised in Canada and French is her first language, but now she lives in Florida and has no accent.
"I plan to retire here," she said, explain how much she adores the state. "I love the hot weather and everything about what Florida has as in activities and friends that I consider family as all my family is back home in Canada."
Like every Florida transplant (and, I assume, every Florida local), Sage is cautious about one of the region's major hazards – alligators.
"I'm totally terrified of lakes here in Florida due to the alligators," she shared. "I've been doing water sports since last month and have yet to see on in the water with me though — hope it stays that way!"
Angelique Sage is clearly a wise – dare I say, sagacious – woman. She took some time out to share a bit about herself with YNOT Cam, including a fun video message below.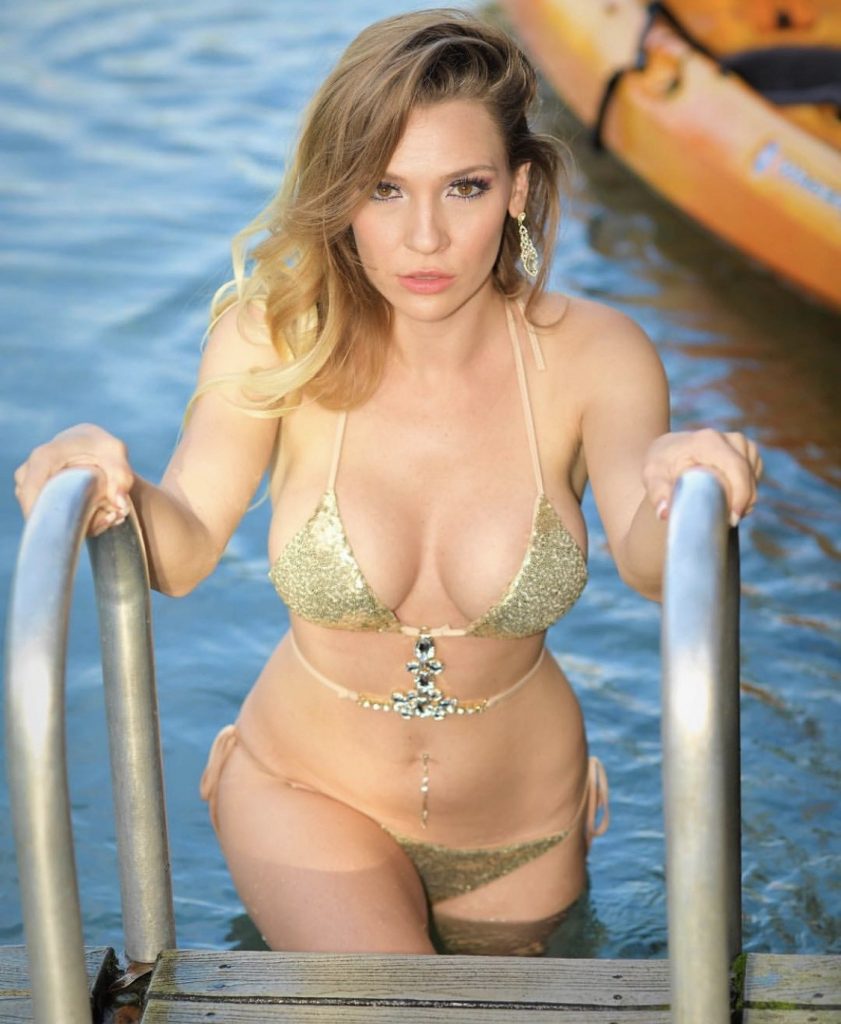 —
YNOTCam: What prompted you to make such a big move, from Canada to the Sunshine State?
(Author's Note/Trivia: In making sure that Florida is, in fact, known as the Sunshine State, I learned that South Dakota is also unofficially known by the same moniker – whaaat?!)
Angelique Sage: I have always followed my heart. I dated a Canadian, and we would escape the winter going to Fort Lauderdale. I would study online, and when it was time for tests I would fly back home. Canadians can actually live in the [United] States for as long as six months.
When we broke up, I had friends and one of them introduced me to MyFreeCams. I was waiting on my alien resident card, which takes a year, and was struggling trying to get a job. I got hired as a nanny. The family didn't treat me right and I felt like a slave, but I had no choice as bills needed to be paid.
I then listened to my friend's advice. I opened an account and became a cam model. I ended up quitting being a nanny and became a full-time cam model instead.
— AngeliqueSage – Birthday month ? (@AngeliqueSage_) July 1, 2019
Sometimes meeting fans or peers IRL can be nerve-wracking. To those ends, what are your thoughts about trade shows and other community events?
I have made such amazing friends online and in person. I only started going to conventions since last year — I was too shy to go out and meet other models and fans for the first almost five years — but it was the best decision I ever did. I attended my first [trade show] last year, and ever since then I try to go to every convention I can attend. Some not only for fans but just to hang out with friends I have meet at model parties or camming next to live.
I'm so grateful for being part of such an amazing supportive community.
Outside of work, what are you most passionate about?
I love painting. I normally paint landscapes, but recently I discovered my passion [for] abstracts. I love anything that glitters and shines. I'll never turn down any ideas for a painting!
If you could change one thing about today's world, what would it be and why?
One thing would be the environment, [for it to be] less polluted. Cam-related would be that people would not judge based on this line of work. I have to hide my work from certain family members and friends because I know they wouldn't understand and [would] judge.
Find Angelique Sage on Twitter at @AngeliqueSage_ and on MFC right here. Also, check out her fun video message below!
—
Erika is a sex positive people watcher (and writer). Email her at erika@ynotcam.com.